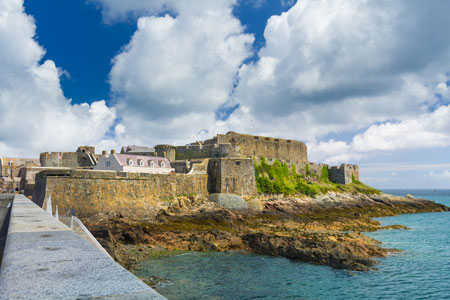 The picturesque capital of Guernsey, and the main port of the Channel Islands, St. Peter Port, is a bustling, historic town where Georgian and Regency architecture has been refined by French émigrés.
The result of these influences is a charming mix of styles, with tumbling terraces and tiered gardens, stylish boutiques and chic cafés that are an absolute joy to explore. Of course, many visitors tour the town on the hunt for a bargain in the low-tax stores.
The author of Les Misérables, Victor Hugo, was exiled in Guernsey, living in Hauteville House for 15 years. Now known as Victor Hugo House, it is a museum owned and operated by the Paris city government. Castle Cornet, the ancient harbour fortress, sits atop a rock outcrop reached along a bridge and breakwater, and houses several museums.