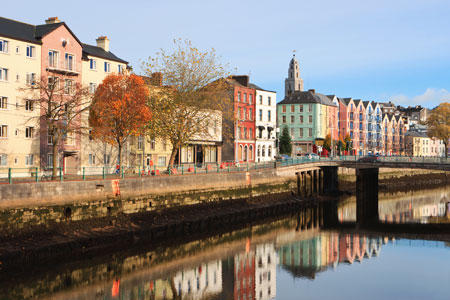 Ireland is a small island with a big heart, extraordinary landscapes a fascinating history and a unique friendliness: céad míle fáilte – a hundred thousand welcomes. A cruise to Ireland unearths a country as rich in culture as it is naturally beautiful. [ReadMoreMob]
With rugged coastlines, shimmering lochs, sandy bays, a patchwork of hilly green fields, and a never-ending line of stonewall, Ireland offers a rural idyll for anyone wanting to explore. But for those who love a city to dive into, Cork does not disappoint, as it offers an abundance of cultural expression.
Upmarket shopping, delicious restaurants and the traditional Irish bars generate an exciting atmosphere. Plus, in the evening, a quiet drink can easily turn into an impromptu song and dance session. Of course, no trip to Ireland would be complete without a visit to one of its many whisky distilleries, or the chance to sample an obligatory pint of Guinness.
Top Experiences
Cobh, Ireland
St Fin Barre's Cathedral
Cobh is one of the gateways to the beautiful city of Cork. One of Cork's most iconic landmarks is St Fin Barre's Cathedral, whose spires dominate the city skyline. The cathedral is located close to where St Fin Barre, the patron saint of the city, is believed to have founded a monastic school.
Blarney Stone
The world-famous Blarney Stone is a block of stone set in the wall of Blarney Castle. The stone is shrouded in legend – some say it was the rock that Moses struck to produce water for the Israelites, while others claim it was Jacob's Pillow, brought to Ireland by the prophet Jeremiah. Thousands of people come from all over the world to kiss the stone, as doing so is said to give the gift of eloquence.
Jameson Whiskey
Having outgrown its original Dublin city home, the new Jameson Distillery is located in Midleton, County Cork, and is one of the area's top attractions. The original buildings here date back to the 1800s, and were used to mature Cork Distillery Whiskey – which is now known as Paddy Whiskey. Visitors to the Jameson Experience can learn more about the whiskey making process, and discover the techniques and machinery involved, before sampling a taste themselves.
Dublin, Ireland
The Guinness Storehouse
Ireland's favourite stout since 1759, Guinness is Dublin's trade mark. Located in the heart of the St James gate brewery you will find the Guinness Storehouse, the home of the famous 'black stuff'. Stop-by for a tour and to learn of the process involved in crafting Guinness, its ingredients and its origins. Of course, no visit is complete without enjoying a pint or two afterwards.
Reviews
Interested in booking one of our cruises? Why not have a look at our latest Feefo trusted reviews for this destination and see what other guests have said about their experience.
Scotland & the Edinburgh Military Tattoo (W1917)
Scottish Islands & Lochs in Five Nights (W1918)
Sailing Around Iconic Ireland (W1920)
Sailing Around Iconic Ireland (W1920)
Sailing Around Iconic Ireland (W1920)
Mrs Caulfield
(28/09/2019)
Sailing Around Iconic Ireland (W1920)
Trusted Customer
(26/09/2019)
Sailing Around Iconic Ireland (W1920)
Mrs Strudwick
(26/09/2019)
Sailing Around Iconic Ireland (W1920)
Sailing Around Iconic Ireland (W1920)
Sailing Around Iconic Ireland (W1920)
Cruises to Ireland
Save £100pp
Was from £699pp
Now from £599pp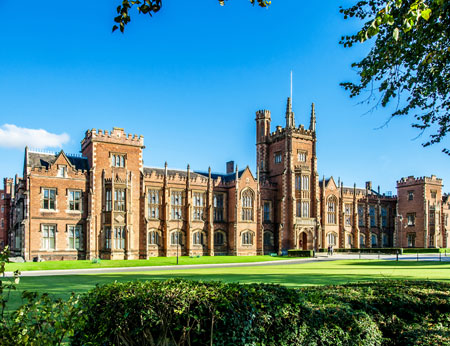 Departs: Liverpool • Thu 29 Apr 2021
5 nights • Black Watch • W2108
Iconic tipples, historic treasures and many must-see attractions: the Irish delights of the Emerald Isle make for a five-night break packed with highlights and memorable sights.
Visit the fascinating Titanic Belfast exhibit, historic SS Nomadic and much more during your two days in Belfast; or opt to tour to the spectacular Giant's Causeway. Meanwhile, there's unforgettable scenic cruising in Scotland too.
Marvel at Fingal's Cave and appreciate the beauty of the Sound of Mull as you cruise by.
From £599pp
Fares Explained
|
What's Included
Save £100pp
Was from £1,099pp
Now from £999pp
Departs: Liverpool • Sat 22 May 2021
7 nights • Black Watch • W2110
Offering chances to sample famous tipples, explore fascinating history and uncover authentic and iconic highlights aplenty, this seven-night circumnavigation of Ireland serves up a full-flavoured taste of the Emerald Isle.
Enjoy a visit to Northern Ireland's capital: learn of Belfast's links to Titanic, or tour to the spectacular Giant's Causeway; and in Dublin, sample the famous 'Irish craic' at Temple Bar and the Guinness Storehouse.
South of the Irish border you'll also stop at Cobh, Galway and Killybegs for rich history, the stunning scenes of Wild Atlantic Bay and some of Ireland's best beaches; and take in the scenic south-west coast aboard Black Watch.
From £999pp
Fares Explained
|
What's Included
Save £100pp
Was from £749pp
Now from £649pp
Departs: Liverpool • Sat 29 May 2021
5 nights • Black Watch • W2111
Uncover historical, architectural and natural highlights aplenty on this enlightening Bank Holiday escape to three of the six Celtic nations: Ireland, Cornwall and Brittany.
In Dun Loghaire, you can visit the James Joyce Tower and Museum, known for its appearance in the novel Ulysses, while Falmouth is your starting point for discovering attractions along the Cornish coast, such as the beautiful Lizard Peninsula.
A full-day in St Malo allows time to explore the dramatic fortifications of Mont St Michel, or the ruins of the Celtic Aleth Cathedral in nearby Saint-Servan, before Black Watch sails among the spectacular Isles of Scilly.
From £649pp
Fares Explained
|
What's Included