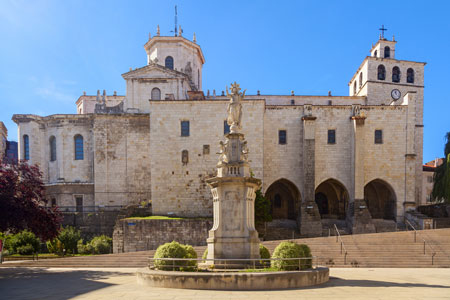 Located between Gijon and Bilbao on Spain's north coast, Santander is an elegant city with impressive buildings set against a natural backdrop of sea and mountains. The belle-époque elegance of Estadio El Sardinero underlines the engaging qualities of Cantabria's capital.
The Palacio de la Magdalena, once the royal summer residence, sits on the rocky peninsula, while the city centre is home to the octagonal cupola and Gothic cloisters of the Catedral de Santander. Inside is the tomb of Marcelino Menéndez Pelayo, a work by the sculptor Victorio Macho, and under the main chapel lies the crypt of El Cristo, a vaulted chamber with artefacts from the Roman era.[ReadMoreMob]
Nearby, the Paseo de Pereda promenade runs along one side of the Jardines de Pereda gardens; the houses with their miradors (balconies) are a favourite feature of this lively boulevard. The beaches in Santander are protected from the wind by the bay, resulting in wonderful, calm waters. Many visitors also come to discover the region's prehistoric caves, situated a few miles from the city, which contain some of the most important cave paintings of Quaternary art.
For seafood lovers, the local fried squid or breaded whitebait are a treat, while the popular cocido montañés (stew made of beans, meat and cabbage) is symbolic of this region of Spain.
Top Experiences
Varying Landscapes
Surrounded by spectacular mountain ranges, green valleys and countryside, the streets of Santander wind up through the hilly landscape to afford fantastic views of the Cantabrian Sea. In addition to breathtaking landscapes, Santander has a number of beautiful beaches to offer visitors.
Caves and Palaeolithic Cave Art
The Cave of Altamira is renowned for its numerous parietal cave paintings, featuring charcoal drawings and polychrome paintings of contemporary local fauna and human hands, created during the Upper Palaeolithic. The earliest paintings in the cave were executed around 35,600 years ago. Altamira was the first European cave for which prehistoric origin of the paintings was suggested and promoted.
Although the Cave of Altamira has been closed to the public for several years for conservation reasons, an excellent replica is located nearby. Here you can learn more about the cave and its fascinating paintings.
Cruises to Santander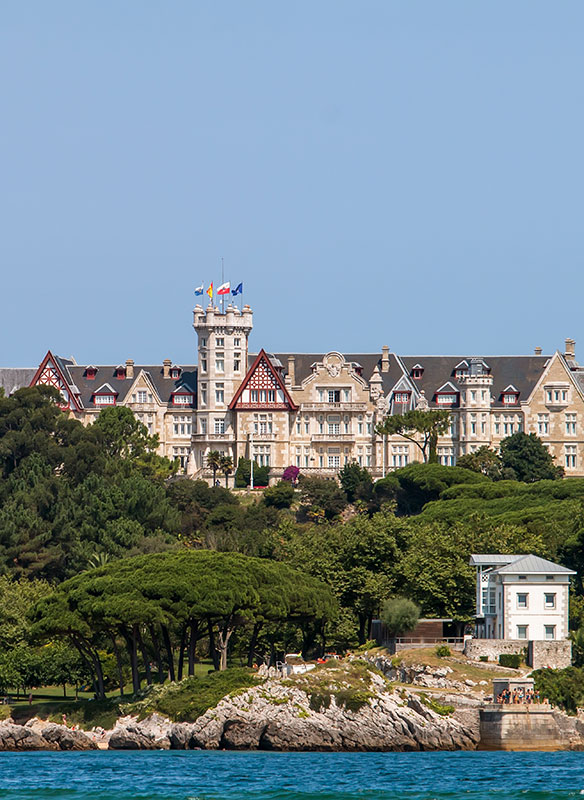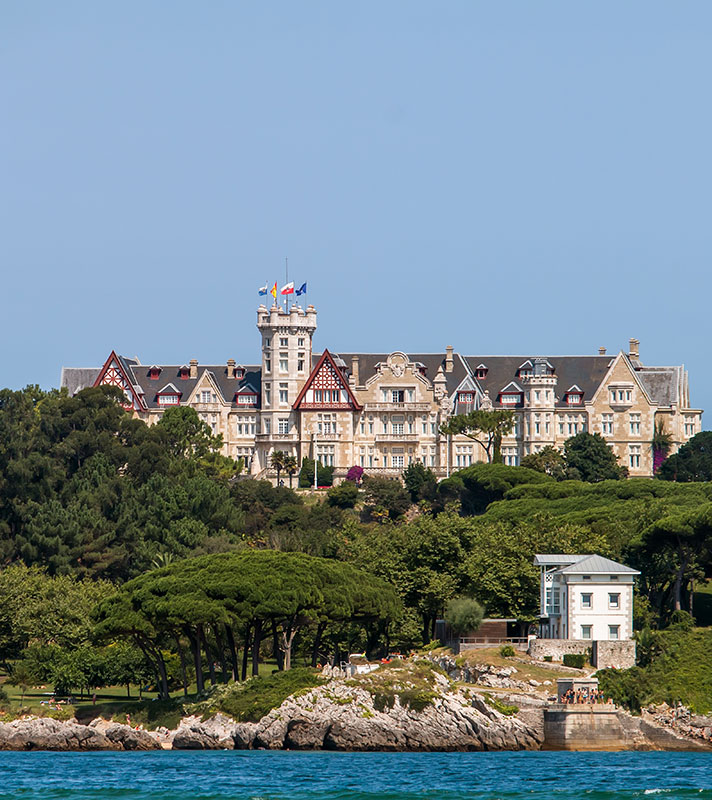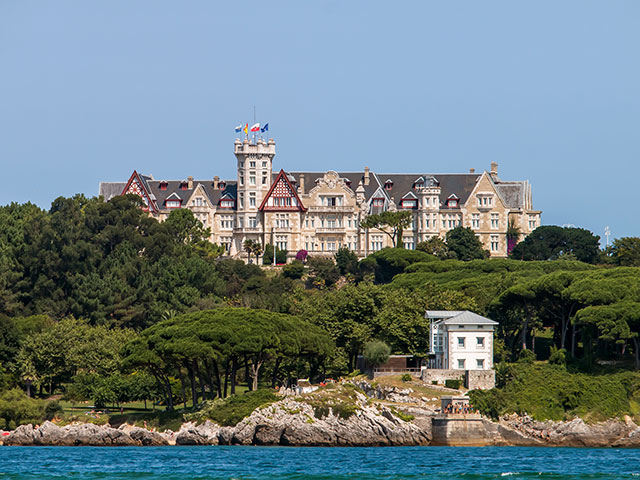 Discover Northern Spain
• T2329
Southampton
Bolette
Mon 13 Nov 2023
6 nights
Away from Spain's beaten track, delight in the country's beautiful Northern regions
Experience Basque, Cantabrian and Asturian culture, flavours and traditions
See the Royal Palace of La Magdalena as you scenic cruise the Magdalena Peninsula