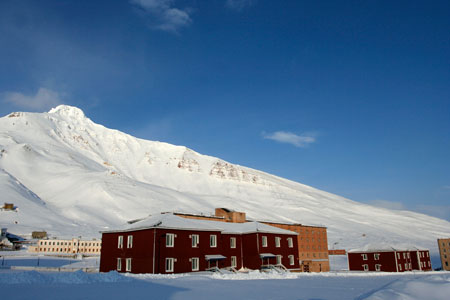 Located far above the Arctic Circle at the foot of the beautiful Billefjord on the Norwegian island of Spitsbergen, Pyramiden – a former Russian coal mining town, was once one of the Svalbard Archipelago's most important and busiest settlements, but is now an abandoned ghost town with no permanent residents.
However, as much of the town's original infrastructure and buildings still exist, there is still much to see on a visit to this eerie settlement. The most ethereal feature is undoubtedly the 'bottle shop', a house made entirely from white and green glass bottles, whose beauty and delicacy is a bizarre contrast in the harsh climate.
Large Soviet-era warehouses, living quarters and an old coal-fired power plant stand defiantly in the town centre and the network of empty mine shafts have been locked in time and offer a deep insight into the Soviet's industrial past.