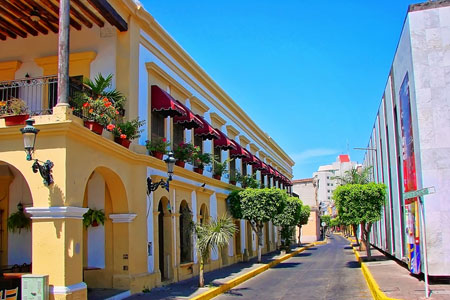 Sat lazily on the Pacific west coast, Mazatlán is one of Mexico's most alluring holiday destinations, boasting 11 miles of sun-soaked sandy beaches along its malecón (boardwalk), and a fine reputation for big-game fishing.
The friendly, charming Old Town cries out to be explored, and the historic Machado Square is home to high-end stores, restaurants and pavement cafés that nestle amongst classic Spanish-style structures.
The city's modern district - Zona Dorada (Golden Zone) - attracts sun-seekers from the rest of Mexico and beyond. Zona Dorada is home to a number of fantastic bars and restaurants scattered along the beachfront serving locally caught seafood and other local delicacies. The boardwalk - the largest in Latin America - is ideal for taking a relaxing stroll in the sunshine.