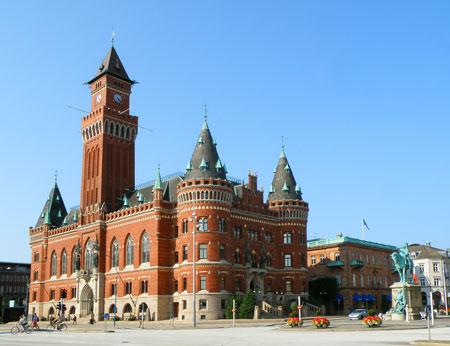 The charming city of Helsingborg offers a wonderful snapshot of traditional Sweden. Scenic, interesting and welcoming, the city is popular with tourists and locals alike, as it is easy to navigate and home to a number of sights and sounds to see and experience.
Located on the shores of south-west Sweden, this coastal city has an abundance of beautiful beaches and a pretty harbour to enjoy, as well a large number of restaurants serving fine cuisine from around the globe and tasty local delights. If you wish to explore the city's diverse culture and interesting history, there are plenty of monuments and museums to visit, including Kärnan, the city's 14th century medieval tower, the beautiful Church of St. Mary and The Fredriksdal Open-air museum. Plus, with over 500 shops in its city centre, Helsingborg is perfect for a little retail therapy too.
The magnificent Sofiero Gardens, home to the stunning Sofiero Castle – one of the Swedish Royal Family's former residences - is without doubt one of the city's greatest sites. Today, the castle and the surrounding gardens are Helsingborg's most popular tourist attraction, thanks to its incredible collection of flora - including over 500 different species of Rhododendrons - its beautiful architecture and number of events that take place in the grounds throughout the year.