The Faroe Islands is Denmark's self-governing, Atlantic archipelago spread across 18 volcanic islands between Iceland and Norway, and connected by a series of tunnels, ferries, causeways and bridges. Three words sum up this nation: remote, rugged, unspoilt. A paradise for fell-walkers, ornithologists and nature-lovers, the Faroes are home to around 300 bird species (including puffins), seals and a generous helping of sheep. [ReadMoreMob]
The Norse god of Thunder lends his name to Tórshavn, which is one of the smallest and oldest capital's in the world. A smattering of shops and museums await here, while the restaurants are the perfect place to sample the local seafood. Tórshavn is also alive with art and a vibrant music scene.
The islands are dotted with multi-coloured cottages and grass-roofed wooden churches that nestle in the backdrop of dramatic waterways and treeless moors. An ancient network of cairn-marked footpaths that crisscross the islands provide a step back in time to the era of Vikings.
Cruises to Faroe Islands
Departs: Dover • Sat 20 Jun 2020
13 nights • Boudicca • D2015
From whales to geysers, waterways to geothermal pools, the thrilling diversity of Iceland awaits your discovery as you explore three sides of this astonishing country on an incredible 13-night voyage.
On the west coast, stop overnight in Reykjavik – gateway to the wonders of the Golden Circle and the Blue Lagoon; and visit Ísafjörður, for a chance to observe charming puffins on a tour to Vigur Island.
Along the north coast, divert deep into Eyjafjörður all the way to Akureyri, starting point for exhilarating whale watching adventures; and then savour the stunning scenery of Seyðisfjörður in the east.
From £1,299pp
Fares Explained
|
What's Included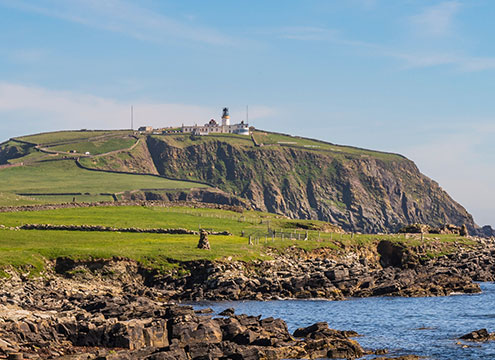 Departs: Rosyth (Edinburgh) • Thu 05 Aug 2021
5 nights • Balmoral • L2124
In just five nights, visit two beautiful countries to uncover intriguing islands, natural wonders and enchanting wildlife for a short, yet simply unforgettable summer break.
See magnificent sea stacks guarding the rugged Orkneys; and visit the Shetlands to take in gorgeous coastal scenery, remarkable ancient settlements and wildlife such as iconic native ponies.
Marvel at the unspoilt beauty of the uninhabited islets of Gáshólmur and Tindhólmur; arch-shaped Drangarnir and picturesque Gásadalur; plus the bird habitats of Hestur Island and Mykines.
From £749pp
Fares Explained
|
What's Included