Your cruise at a glance
The Olsen Way Highlights
This voyage presents a region shaped by different conflicts and civilisations, evident in its fascinating historical and archaeological sites. With two days in Croatia, you can explore Diocletian's Palace or the picturesque Krka Waterfalls, and walk the Walls of Dubrovnik, which have protected the city for centuries. Kotor, another fortified town, is reached via a cruise along the fjord-like Bay of Kotor and is well-placed for visiting the scenic Lovćen National Park. Elsewhere you'll have the chance to delve into the history of the Phoenicians at Carthage from La Goulette; visit Sicily, the birthplace of the Mafia and home to the active volcano, Mount Etna; and tour Cartagena's Roman sites with a local archaeologist.
Explore the Itinerary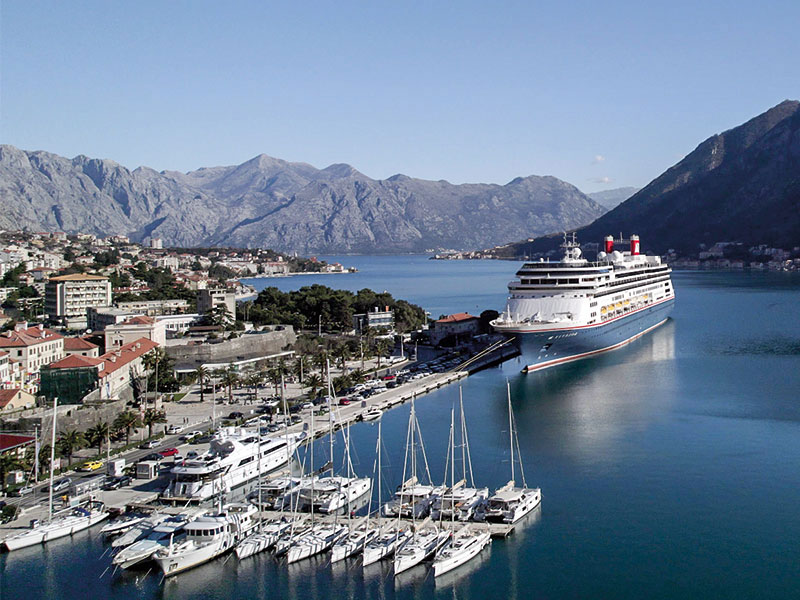 The beautiful Bay of Kotor
Often referred to as Boka Bay, the strikingly picturesque Bay of Kotor is a true highlight of this Adriatic cruise. Enjoy Scenic Discoveries from the decks of Bolette as she sails serenely into this inlet of the Montenegrin coastline, and marvel at the dramatic landscapes of towering mountains and medieval towns which create a magnificent backdrop to the bay. Many cultures and civilisations have influenced the history of the region, which can be seen in the town of Kotor and its medieval architecture, lying in the maze of winding streets and historic ramparts.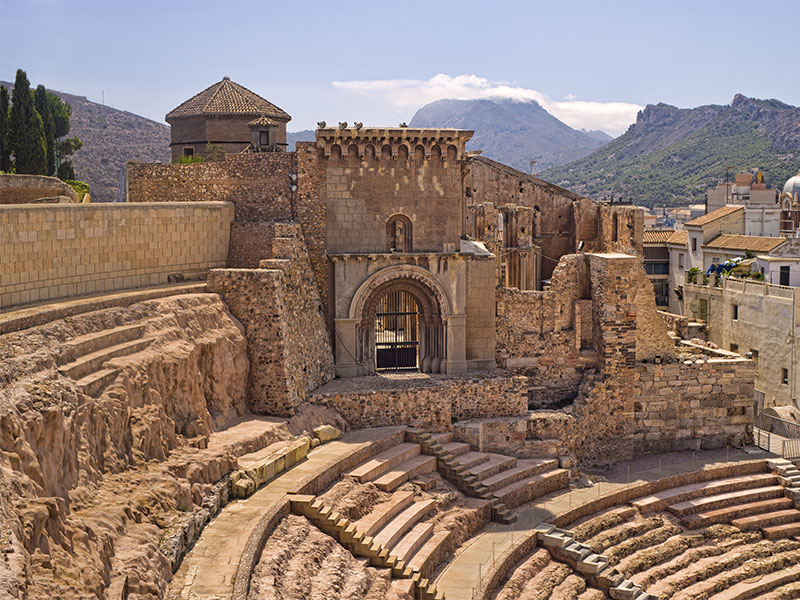 Captivating Cartagena
The city of Cartagena is a fascinating blend of maritime heritage and history dating back for centuries. Influences of Roman, Phoenician and Moorish cultures can be seen in the archaeological sites and architecture. Historical significance is evident in the city through the superbly-preserved Roman theatre, considered to be the 'Crown Jewel of Murcia', which you can discover more about with a local archaeologist or specialist on a special tour on this cruise. You'll also have the chance to visit the Roman Forum and remains of a thermal bath complex, of which the atrium building dates back to the first century BC.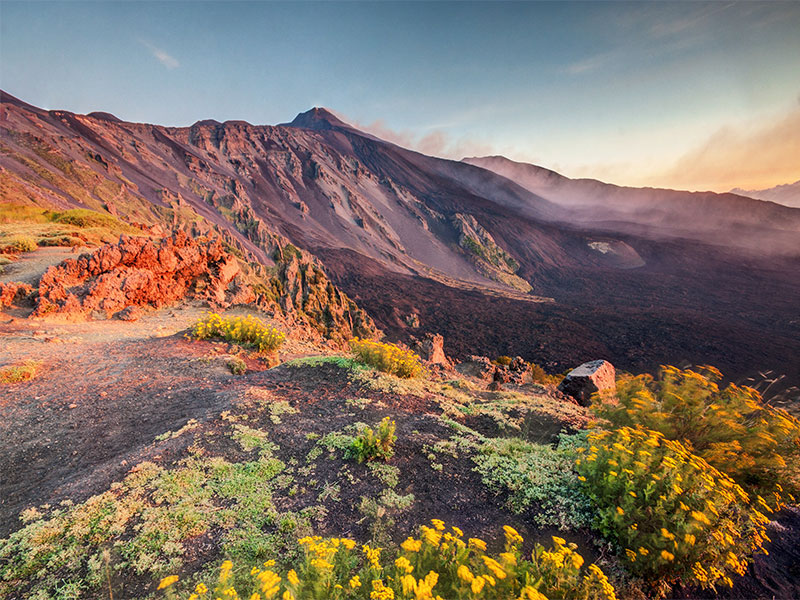 Mount Etna
Located on the east coast of Sicily, imposing Mount Etna has a fascinating history. As Europe's highest and most active volcano, its activity has shaped the landscape and culture of this region for millions of years. A UNESCO World Heritage Site known as Fire Mountain, Etna's eruptions were first documented in ancient times in many examples of artwork, and then in extensively produced historical records. Its soils are known to provide fertile agricultural land for the surrounding communities, and the mountain is situated in Etna Park Nature Reserve, where ancient lava flows are now covered by lush pine and beech trees, and where lower down towards ground level it is awash with apple and chestnut vineyards. Higher up, and the landscape becomes a unique place to visit, with ash, craters and lava flows evident, with the mountain itself as a magnificent backdrop.
Life On Board
Introducing Bolette
With just 690 cabins Bolette fits perfectly in our fleet of smaller ships. With her warm, welcoming atmosphere, timeless style, and classic open deck spaces providing a place to fully immerse yourself in the magic of ocean cruising.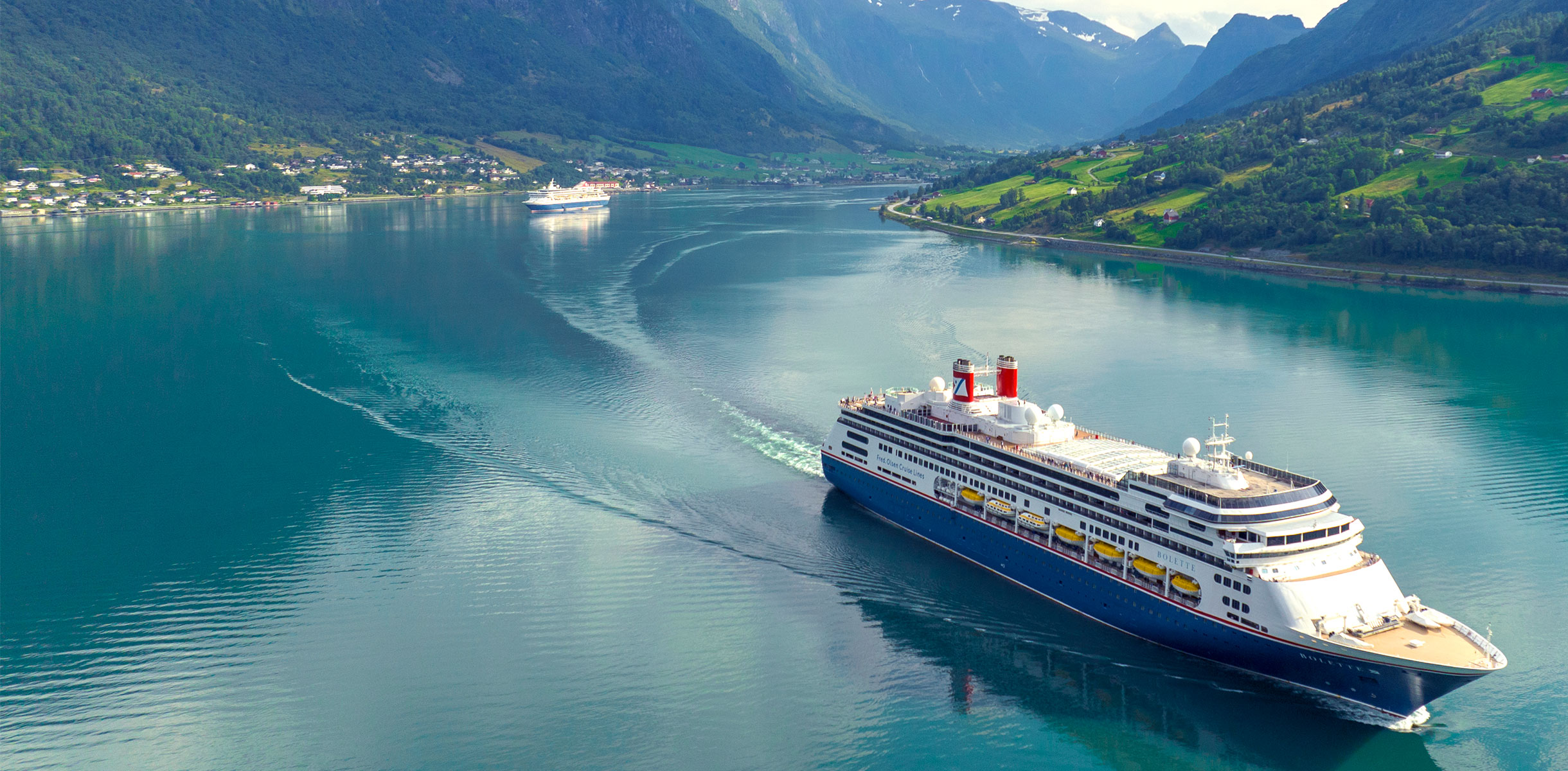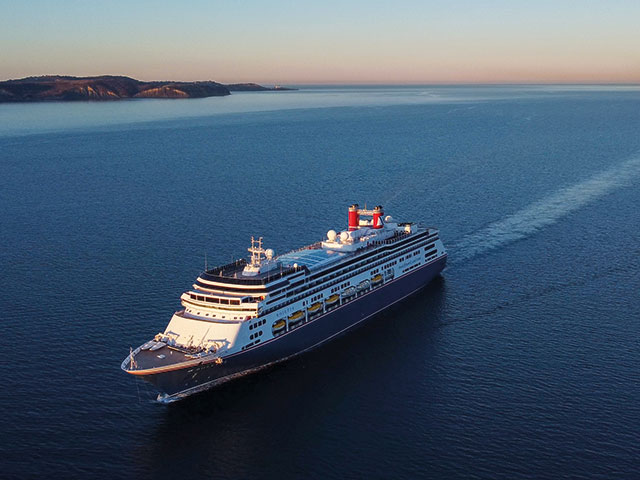 Bolette
Bolette is one of the largest ships, by overall size, in our fleet. With its warm, welcoming atmosphere and timeless style, and classic open deck spaces providing a place to fully immerse yourself in the magic of ocean cruising, Bolette is very much in keeping with what our guests have come to expect from a Fred. Olsen ship.
Explore Bolette
Our Signature Experiences
To make your experience even more special, our Journey Planners have designed a unique programme of Signature Experiences which will allow you to discover real insights about the culture and nature of the places we are visiting, so you can arrive in each destination fully prepared to get the most out of your visit.
Itinerary Insights
We have carefully curated a programme of events to give you a deeper understanding of each of the destinations you will be visiting
Scenic Discoveries
Our Scenic Discoveries are designed to allow you to enjoy seeing the world from the unique perspective of our ships
The Ship and the Sea
Maritime is in our DNA - our history in shipping goes back almost 200 years
The Sky at Sea
There's very little in the natural world more beautiful than a clear night sky, sunrise or sunset seen at sea
Treats of the Region
We love to bring a taste of the region's food, drink, local tastes and culinary traditions to life on board
Your Guest Speakers
We've arranged for some wonderful guest speakers to join us for this cruise. They will be delivering a programme of insightful talks and activities to deepen your cultural, artistic and historical understanding of the destinations we will be exploring, well as helping you to enjoy the natural beauty of the places we visit.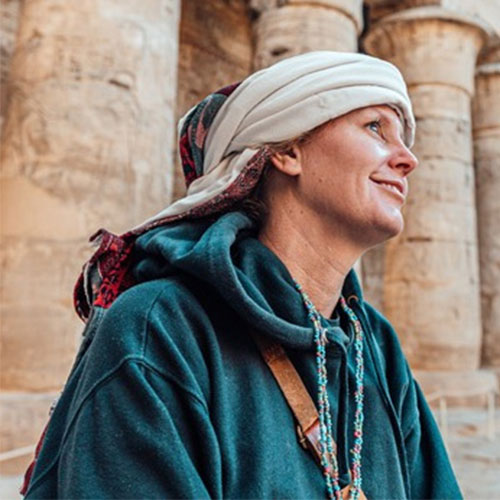 History
Alicia Johnson
Expert Historian and Archaeologist, Alicia Johnson, will be joining us on board to deliver a series of talks on Emperor Diocletian's reign and the Ancient Roman history of the destinations you will visit.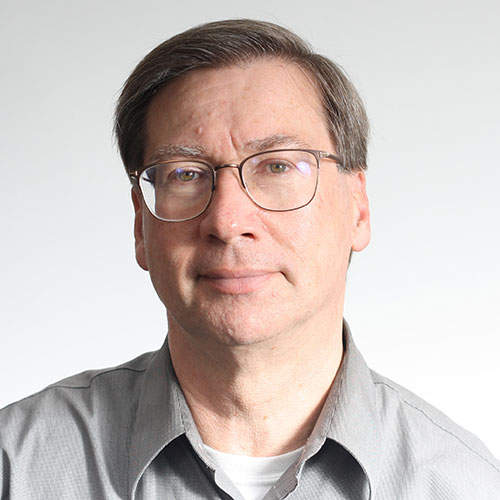 Astronomy
James Sowell
James Sowell has been a professional astronomer at Georgia Tech for over 30 years. During the cruise, he will be out on deck leading stargazing sessions and bringing the night sky to life.
Treats & Pastimes
In addition to our Signature Experiences, we have a selection of lovely Treats & Pastimes for you to enjoy when on board. Just check your Daily Times each day for full details.
Discover our Treats & Pastimes
Cabins, Prices & Offers
Cabin Options On Your Cruise
* Prices correct as of 23:00 01/12/2023, based on the lowest available Cruise Only fare, and on two people sharing a twin cabin. Please call +441473746175 for live availability & prices.
* Prices correct as of 23:00 01/12/2023, based on the lowest available Cruise Only fare, and on sole occupancy. Please call +441473746175 for live availability & prices.
Cruise Offers
FREE drinks or FREE on board spend
Freedom Fare
What's Included
SO MUCH ALREADY INCLUDED
As well as our Signature Experiences, there is a host of other treats to enjoy on board our ships.
À la carte breakfast, lunch & dinner

Daily buffet dining options

Late night Supper Club

Afternoon tea

Self-service tea & coffee

In-cabin dining & snacks
Evening shows

Live music & dancing

Dance classes

Lectures & talks

Cookery demonstrations

Traditional deck games

Daily games & quizzes
Swimming Pools

Jacuzzis

Fitness Centre

Fitness Classes
Enhance your cruise
Each of our cruises has been carefully designed for you to get the very best out of your time on board; and now you can enhance your cruise to make it even more special.
Explore all extras