Your cruise at a glance
The Olsen Way Highlights
This once-in-a-lifetime grand voyage has been designed to ensure you have countless opportunities to experience fascinating culture and nature, from delving into ancient civilisations to discovering an abundance of idyllic isalnds throughout Asia. What's more, our Journey Planners have timed Balmoral's call into Mumbai to coincide with the Holi Festival, a colourful Hindu celebration that sees India transform into a real-life canvas. You'll have the opportunity to enjoy visits to the iconic sites of Angkor Wat and Siem Riep; plus, with our Signature Experiences on board, you can learn about where you're sailing to, before you get there, so you can truly get the most out of your voyage.
Explore the Itinerary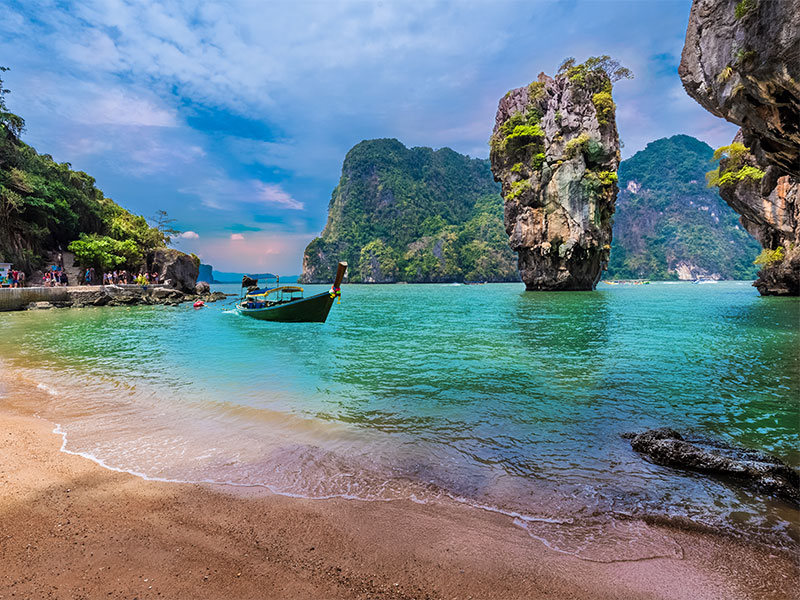 Idyllic Asian Islands
This cruise aboard Balmoral has been designed for guests to enjoy some of the most beautiful islands in Asia. The islands of Thailand's Phang Nga Bay have been formed from limestone rocks and rise out of the sea up to 350m high. Many of the islands here have hidden tunnels and sea caves, while the extended landscape is dotted with mangrove forests and tiny fishing villages. The Philippines' hidden gem of Busuanga Island is renowned for its outstanding natural beauty, with rock formations carved out of the limestone cliffs standing tall in the clear waters. The seas surrounding the islands are shades of emeralds and azure blues, but further inland the landscape becomes lush with tropical rainforests and hot springs. In Palawan, the enticingly beautiful Puerto Princesa Subterranean River National Park; a UNESCO World Heritage Site, also has a collection of hidden caves, which are only accessible by boat. The underground environment here showcases its ethereal beauty with stalactites and stalagmites resembling prehistoric shapes. As Balmoral sails past Thailand's Phi Phi Islands, you'll hear commentary from our on board team about the mountainous archipelago jutting out of the Andaman Sea.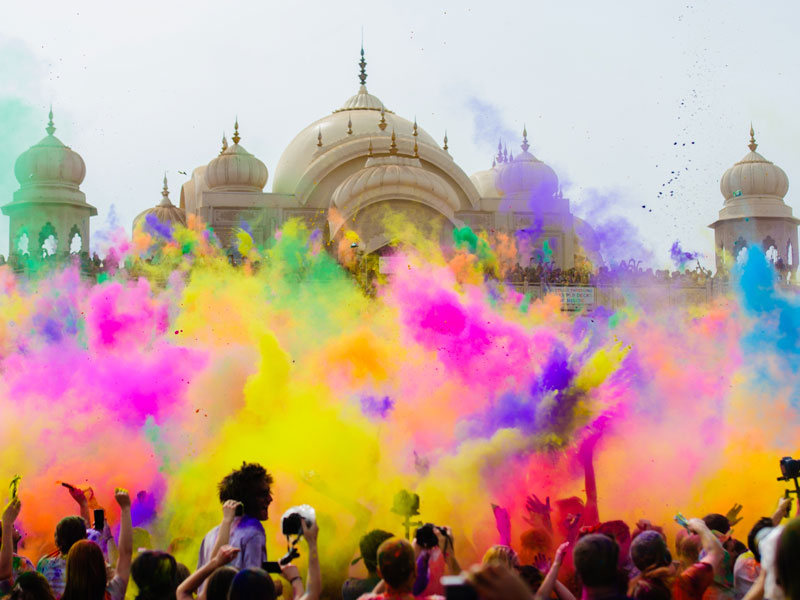 Indian Way of Life
Your visit to Mumbai is perfectly timed to experience the vibrant Holi Festival. Immerse yourself in this ancient Hindu tradition, held on the first day after a full moon every year, and join rejoicing locals by throwing Gulal powder, creating a rainbow of colour, knowing that you've been part of a historic event that brings the streets of Mumbai alive, marking the start of Spring. Also in Mumbai, you'll have the opportunity to experience an integral part of the city's work life by joining a real life Dabbawala, delivering lunches in the bustling city, through this remarkably efficient lunch delivery service. Mumbai is renowned for being the home of Bollywood, India's Hindi Film Industry, with intricately choreographed dances incorporating movement of the head, neck, body and feet; and is a glorious fusion of Indian classical dance and western dance forms, with dancers and actors wearing colourfully designed costumes and eye-catching jewellery. Take a tour behind the scenes of some of Bollywood's iconic film and TV productions, where you'll have the unique opportunty to meet some of the actors and dancers, and learn of their personal stories of working in such a fascinating industry. When in Kochi, be sure to take a ride on a local tuk-tuk, a three-wheeled vehicle decorated in distinctive designs and colours, which will navigate you through the city's busy back streets on an exhilarating journey. Traditional Indian food offers a variety of flavour sensations, based on combinations of many different spices, so do try some local dishes when you are ashore to gain an authentic taste of life here.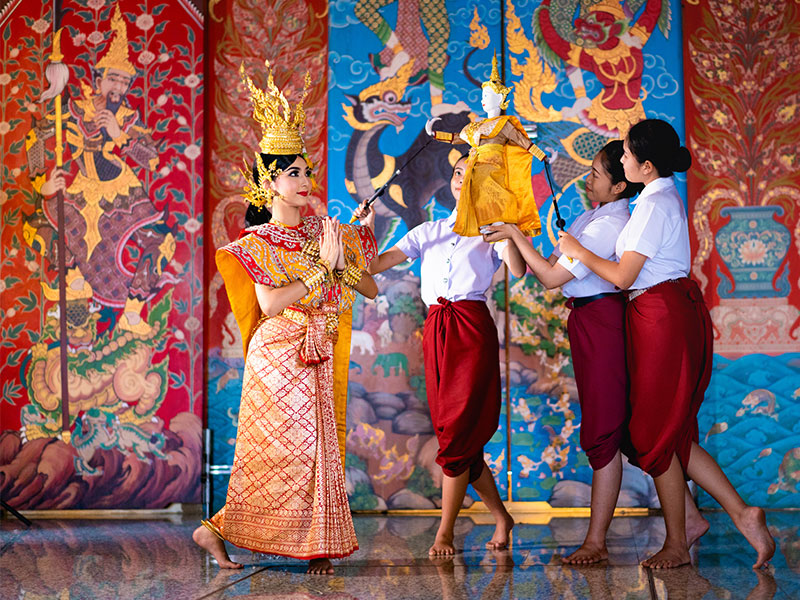 Asian Way of Life
The culture in Asia encompasses a diverse range of traditions and customs, architecture, philosophy, food, music and dance. Thailand's traditional dance, Khon, is a graceful blend of elaborate body movements with particular emphasis placed upon elegantly bent finger gestures, First performed for the Thai Royal Family, the dance has evolved over many centuries to become one of Thailand's biggest art forms, so do take the opportunity to witness it firsthand and be mesmerised by the talent and skill of the performers. Asian cuisine is a feast for the senses, with exotic spices weaved into locally produced dishes. Street food is incredibly flavoursome and offers you the chance to sample new and exciting foods. Typically, Thai food will comprise of rice or noodles cooked with a blend of delicious spices and sauces, while in Vietnam the traditional and comforting noodle soup known as Pho is a simple dish packed full of flavour. When on Weh Island in the Philippines, enjoy a ride on a rickshaw from the capital of Sabang, and experience a journey through the picturesque countryside surrounding the city; or in Phuket, be sure to make time to experience an authentic Thai massage, and return to your ship feeling perfectly relaxed.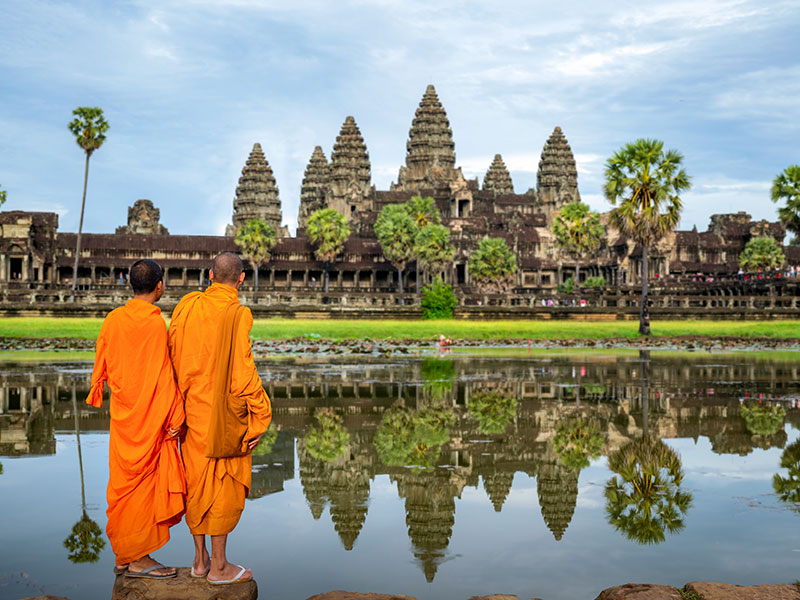 Discover Ancient Civilisations and Influential Rulers
With such a diverse culture and a deep history stretching back over centuries, India and Asia are home to a number of ancient and religious sites, representing the many different faiths. One of the most important temples in Mumbai is the Hindu Siddhi Vinayak Temple, constructed in 1801, and dedicated to Ganesha, who granted fertility to childless women. Originally built from brick as a small place of worship, it has evolved into an elaborate complex of marble and pink granite, topped with a gold-plated kalash above the central dome. Angkor Wat in Cambodia is believed to be the largest religious temple complex in the world, and is recognised as an architectural masterpiece, with intricate sculptures and soaring towers. Originally constructed as a Hindu temple during the Khmer Empire's reign, it was later transformed into a Buddhist site in the late 12th century. Many explorers and navigators have travelled to India and Asia with the idea of finding new trade routes and increasing their wealth, but also as a way to spread Christianity throughout the world. Portuguese Vasco de Gama was the first navigator to discover India - bringing with him products to trade, which were then introduced into local life, and Goan cuisine took on new spices and flavours, which still distinguish dishes today. Singapore was selected by Thomas Raffles to compete with Dutch trading ports due to its strategic location; and so he enabled the British to set up a trading post here, established Singapore as a thriving settlement and paving the way to modernise the city. The impact of British colonialism and Raffles legacy is still evident in some areas of Singapore's culture today.
Life On Board
Introducing Balmoral
Beautiful Balmoral is small enough to navigate some of Europe's most picturesque waterways so guests can enjoy hours of scenic cruising. Balmoral retains a warm, civilised atmosphere and features comfortable accommodation, stylish restaurants and plenty of open deck space.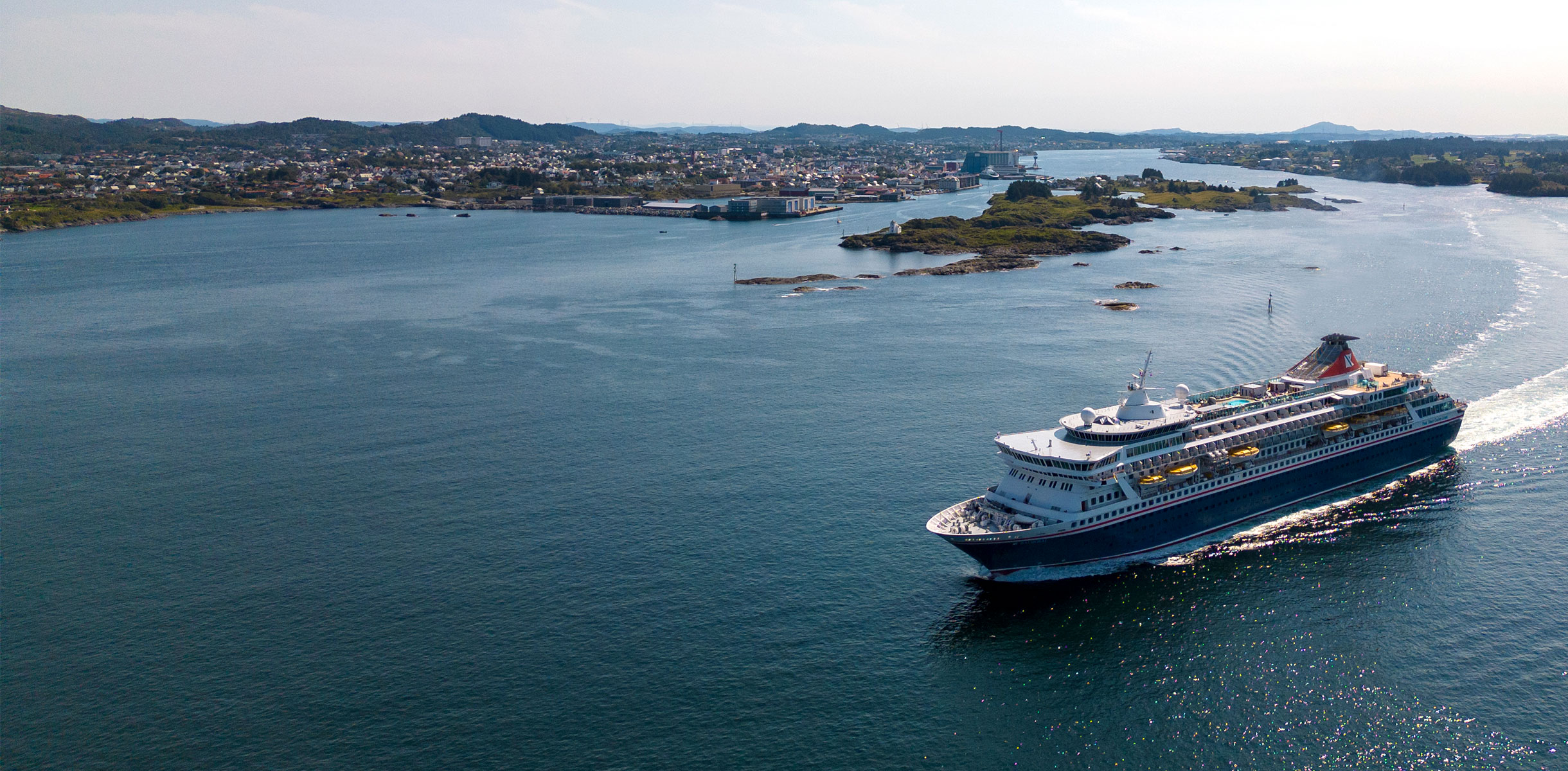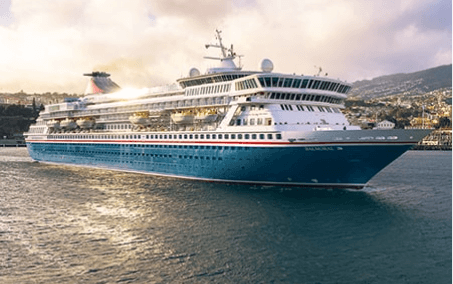 Balmoral
Beautiful Balmoral is small enough to navigate Europe's most picturesque waterways so guests can enjoy hours of scenic cruising. Balmoral offers a warm, civilised atmosphere and features comfortable accommodation, stylish restaurants and plenty of open-deck space.
Explore Balmoral
Our Signature Experiences
To make your experience even more special, our Journey Planners have designed a unique programme of Signature Experiences which will allow you to discover real insights about the culture and nature of the places we are visiting, so you can arrive in each destination fully prepared to get the most out of your visit.
Itinerary Insights
We have carefully curated a programme of events to give you a deeper understanding of each of the destinations you will be visiting
Scenic Discoveries
Our Scenic Discoveries are designed to allow you to enjoy seeing the world from the unique perspective of our ships
The Ship and the Sea
Maritime is in our DNA - our history in shipping goes back almost 200 years
The Sky at Sea
There's very little in the natural world more beautiful than a clear night sky, sunrise or sunset seen at sea
Treats of the Region
We love to bring a taste of the region's food, drink, local tastes and culinary traditions to life on board
Treats & Pastimes
In addition to our Signature Experiences, we have a selection of lovely Treats & Pastimes for you to enjoy when on board. Just check your Daily Times each day for full details.
Discover our Treats & Pastimes
Cabins, Prices & Offers
Cabin Options On Your Cruise
* Prices correct as of 23:00 01/12/2023, based on the lowest available Cruise Only fare, and on two people sharing a twin cabin. Please call +441473746175 for live availability & prices.
* Prices correct as of 23:00 01/12/2023, based on the lowest available Cruise Only fare, and on sole occupancy. Please call +441473746175 for live availability & prices.
Cruise Offers
Solo traveller offer available Saver Fare
Freedom Fare
FREE Spend up to £500pp AND Door-to-Door transfer*
Freedom Fare
What's Included
SO MUCH ALREADY INCLUDED
As well as our Signature Experiences, there is a host of other treats to enjoy on board our ships.
À la carte breakfast, lunch & dinner

Daily buffet dining options

Late night Supper Club

Afternoon tea

Self-service tea & coffee

In-cabin dining & snacks
Evening shows

Live music & dancing

Dance classes

Lectures & talks

Cookery demonstrations

Traditional deck games

Daily games & quizzes
Swimming Pools

Jacuzzis

Fitness Centre

Fitness Classes
Enhance your cruise
Each of our cruises has been carefully designed for you to get the very best out of your time on board; and now you can enhance your cruise to make it even more special.
Explore all extras