Your cruise at a glance
The Olsen Way Highlights
Embark on an enchanting journey along the Dalmatian Coast on board Borealis, where rugged mountains, idyllic bays and glistening islands await. Our Journey Planners have meticulously crafted this itinerary to feature experiences that showcase remarkable scenery, such as cruising along the fjord-like Bay of Kotor in Montenegro and past the Makarska Riviera in Croatia. You'll also have the chance to witness the cascading waterfalls of Krka. Immerse yourself in the region's way of life, where locals eat prosciutto and sip Rakija, artistically craft wood and lace, and dance the Linđo and Oro. Exploring the ancient walls of Dubrovnik and Diocletian's Palace in Split will also reveal the area's fascinating history.
Explore the Itinerary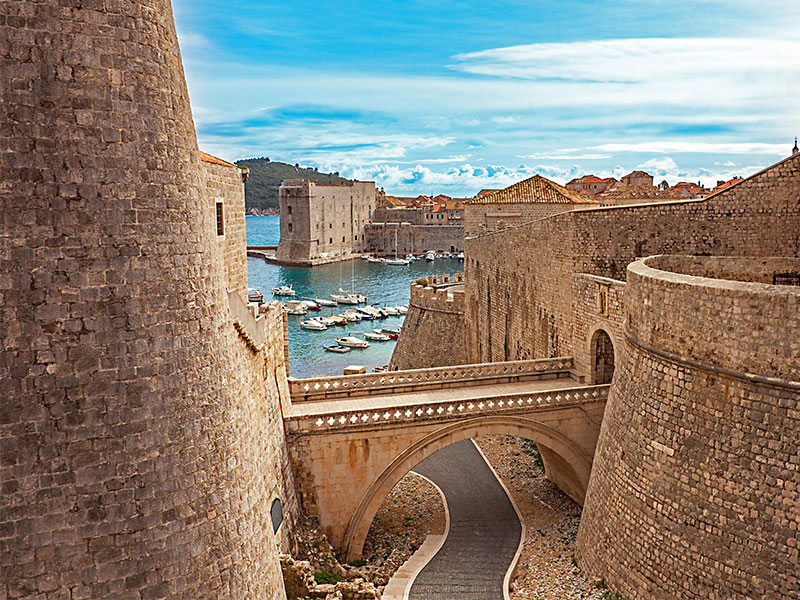 Explore the beautiful Dalmatian Coast
This cruise offers guests the chance to experience the very best of the Dalmatian Coast, known for its remarkable scenery. The ruggedness of Mount Biokovo, Croatia can be seen from Borealis as you cruise past the dramatic cliffs carved from limestone, adorned with lush vegetation. The coastal gem of Split is nestled along the shimmering waters of Adriatic Sea, offering narrow streets, charming squares and bustling markets; while "Pearl of the Adriatic" Dubrovnik is an enchanting city renowned for its city walls encircling the Old Town, where Renaissance fountains and medieval architecture intertwine with gleaming marble squares and steep cobbled streets. Borealis will sail along the fjord-like Bay of Kotor, flanked by towering peaks and a rocky coastline dotted with waterside towns.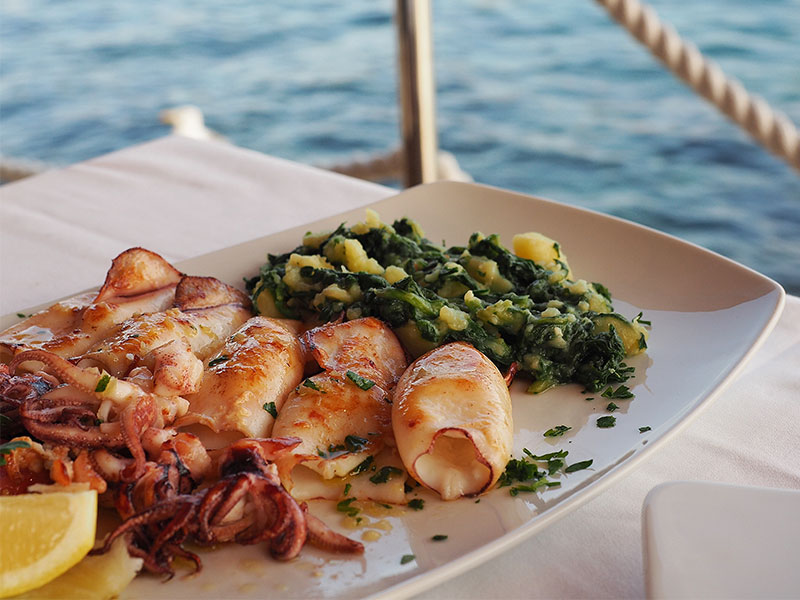 Experience life in the Adriatic
As you step ashore in Croatia, learn how cuisine is an integral part of its cultural identity, offering flavours of the Mediterranean and Eastern Europe. Take time to sample the freshly caught fresh seafood, accompanied by local olive oil and garlic, alongside a glass of the regions exceptional wines. Learn about traditional music and dance in Montenegro, which are deeply rooted in the country's cultural heritage; often blending instrumental and melodic vocal performances, with a single-stringed instrument known as a gusle, and tell tales of historical legends. The Oro dance reflects the cultural influences on the country, and are compiled of intricate footwork, vibrant costumes and graceful movements; and are considered to be an integral part of Montenegrin celebrations.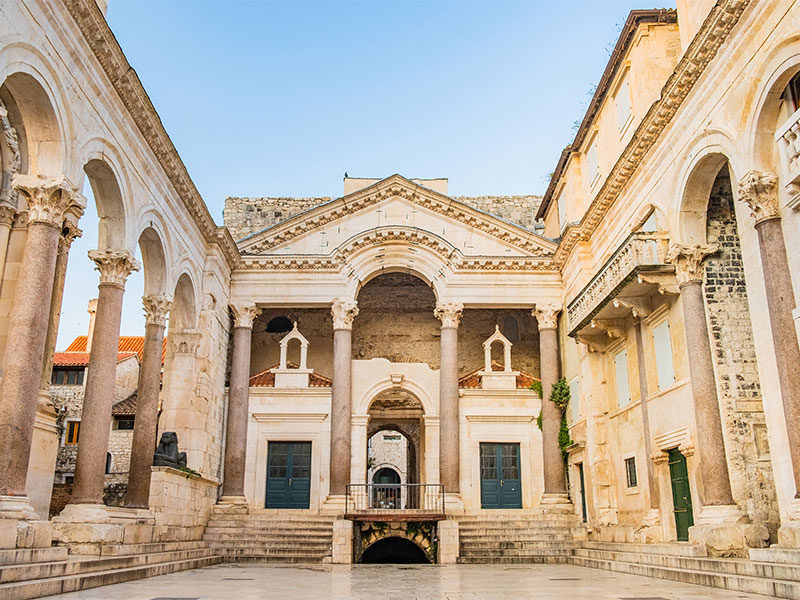 Discover Balkan history
The Balkans has a complex tapestry of diverse cultures, conflicts and influences which have shaped the region over many centuries. It's been the crossroads of various civilisations, including the Roman, Byzantine and Ottoman Empires. Established in the 3rd century, the Roman Empire had a profound effect on the city of Split, where Emperor Diocletian built a grand place complex; known as Diocletian's Palace. This beautifully preserved UNESCO World Heritage Site forms the heart of the Old Town of Split and reflects the enduring impact of Roman architecture. Kotor bears the marks of several empires having left their influences on its history and architecture. The most significant is the Venetian control, where they fortified the town with impressive walls and structures, giving it its distinctive charm and character.
Life On Board
Introducing Borealis
Sister-ship to Bolette, Borealis is perfectly suited for enjoying scenic cruising of the world's lesser-known waterways. From cruising past remarkable landscapes and historical sites to capturing the beauty of the natural world.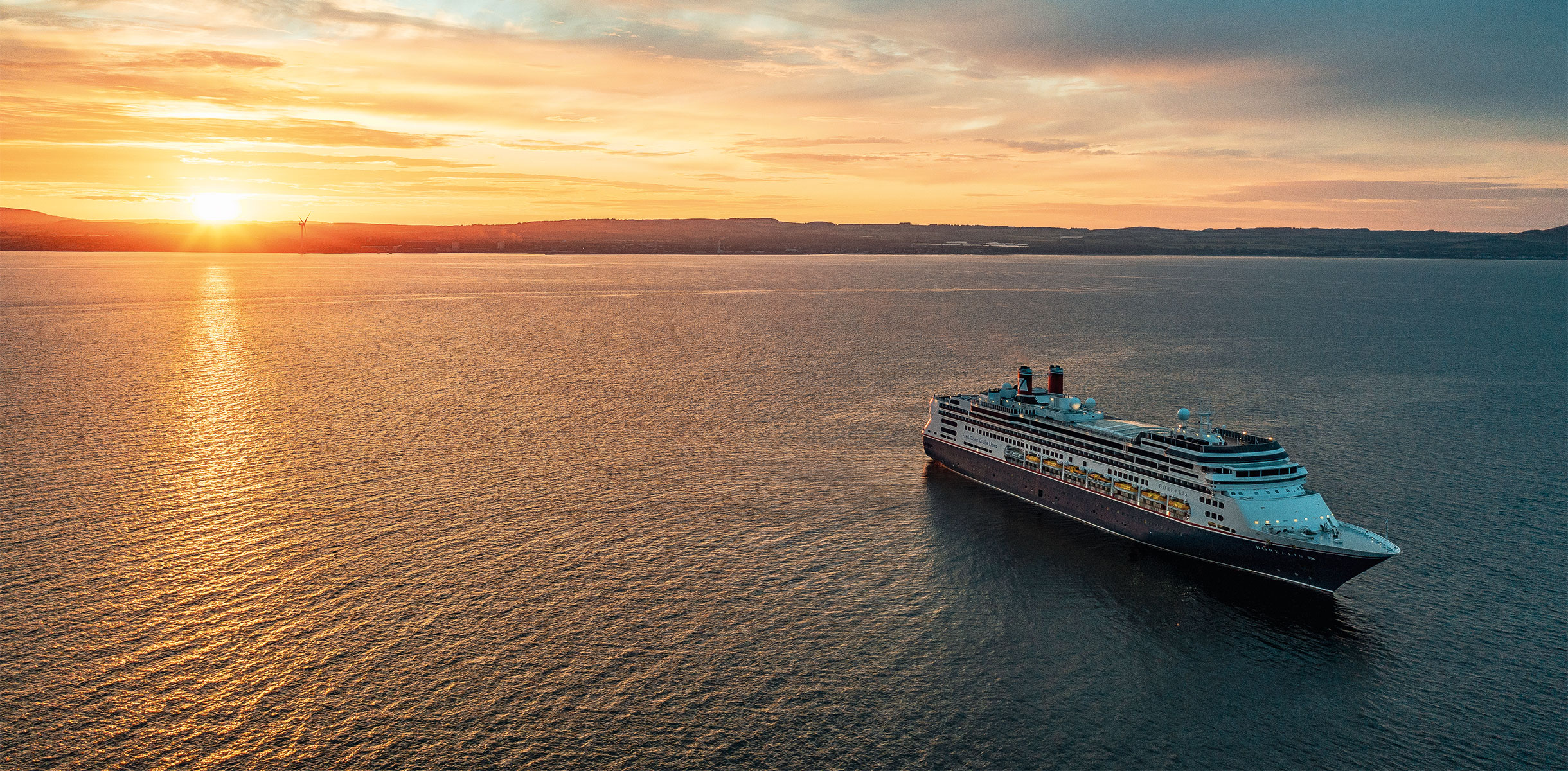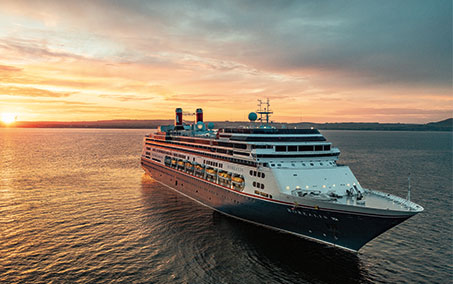 Borealis
Sister-ship to Bolette, Borealis is perfectly suited for taking guests on a journey around the globe, enabling more exploration in more exciting ports. Her smaller size, spacious public areas, open deck spaces and impressive array of restaurants make her perfect for longer voyages, and shorter journeys alike.
Explore Borealis
Our Signature Experiences
To make your experience even more special, our Journey Planners have designed a unique programme of Signature Experiences which will allow you to discover real insights about the culture and nature of the places we are visiting, so you can arrive in each destination fully prepared to get the most out of your visit.
Itinerary Insights
We have carefully curated a programme of events to give you a deeper understanding of each of the destinations you will be visiting
Scenic Discoveries
Our Scenic Discoveries are designed to allow you to enjoy seeing the world from the unique perspective of our ships
The Ship and the Sea
Maritime is in our DNA - our history in shipping goes back almost 200 years
The Sky at Sea
There's very little in the natural world more beautiful than a clear night sky, sunrise or sunset seen at sea
Treats of the Region
We love to bring a taste of the region's food, drink, local tastes and culinary traditions to life on board
Treats & Pastimes
In addition to our Signature Experiences, we have a selection of lovely Treats & Pastimes for you to enjoy when on board. Just check your Daily Times each day for full details.
Discover our Treats & Pastimes
Cabins, Prices & Offers
Cabin Options On Your Cruise
* Prices correct as of 22:00 01/12/2023, based on the lowest available Cruise Only fare, and on two people sharing a twin cabin. Please call +441473746175 for live availability & prices.
* Prices correct as of 22:00 01/12/2023, based on the lowest available Cruise Only fare, and on sole occupancy. Please call +441473746175 for live availability & prices.
Cruise Offers
FREE On Board Spend up to £350pp OR Door-to-Door transfer* Saver Fare
Freedom Fare
What's Included
SO MUCH ALREADY INCLUDED
As well as our Signature Experiences, there is a host of other treats to enjoy on board our ships.
À la carte breakfast, lunch & dinner

Daily buffet dining options

Late night Supper Club

Afternoon tea

Self-service tea & coffee

In-cabin dining & snacks
Evening shows

Live music & dancing

Dance classes

Lectures & talks

Cookery demonstrations

Traditional deck games

Daily games & quizzes
Swimming Pools

Jacuzzis

Fitness Centre

Fitness Classes
Enhance your cruise
Each of our cruises has been carefully designed for you to get the very best out of your time on board; and now you can enhance your cruise to make it even more special.
Explore all extras