Your cruise at a glance
The Olsen Way Highlights
Experience an altogether more laidback festive season, visiting sun-kissed islands and spending Christmas and New Year's Eve in warmer climes. Enjoy a relaxing Christmas Day on board Bolette as you sail towards Madeira, home to fragrant gardens, unique levada walking trails and fortified wine. You can discover volcanic landscapes with visits to the UNESCO Biosphere Reserve of La Palma, known as the 'Pretty Island'; Tenerife's mighty Mount Teide; and Lanzarote, with its otherworldly scenery at the Timanfaya National Park. You'll also have the chance to delve into Lisbon's maritime history before celebrating the arrival of 2025 with the Portuguese capital's New Year's Eve fireworks display.
Explore the Itinerary
Life On Board
Introducing Bolette
With just 690 cabins Bolette fits perfectly in our fleet of smaller ships. With her warm, welcoming atmosphere, timeless style, and classic open deck spaces providing a place to fully immerse yourself in the magic of ocean cruising.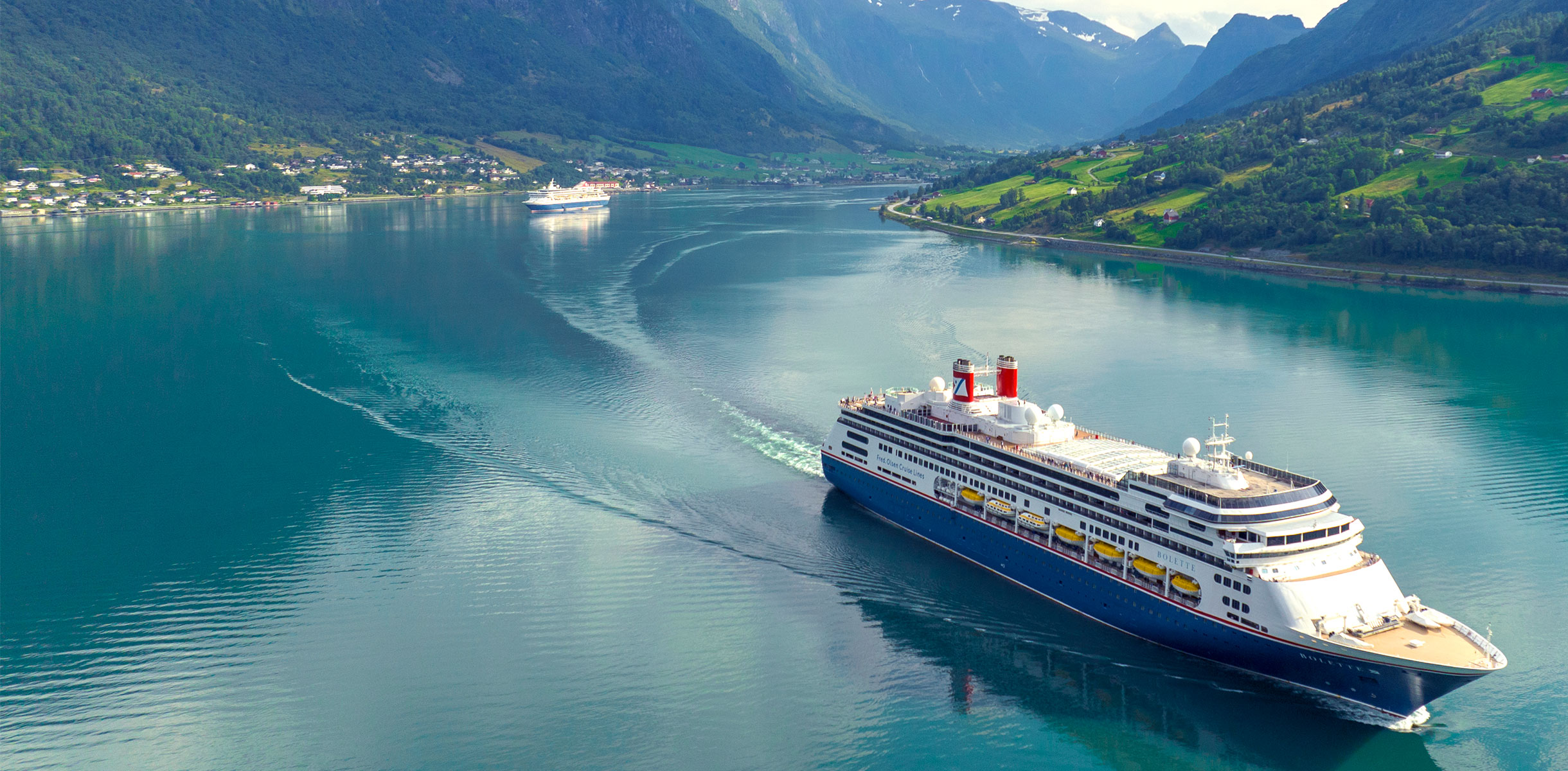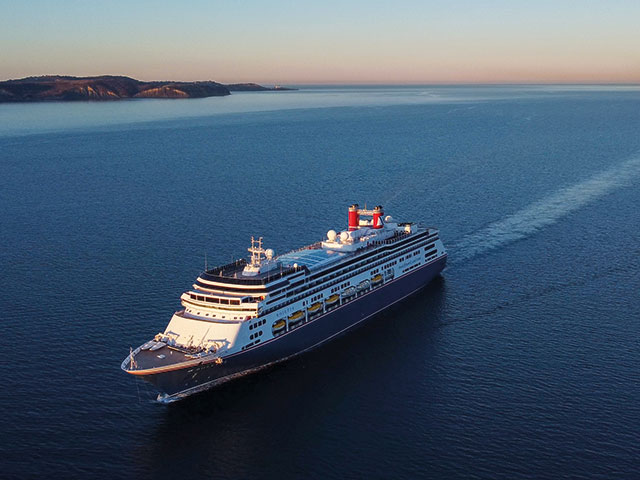 Bolette
Bolette is one of the largest ships, by overall size, in our fleet. With its warm, welcoming atmosphere and timeless style, and classic open deck spaces providing a place to fully immerse yourself in the magic of ocean cruising, Bolette is very much in keeping with what our guests have come to expect from a Fred. Olsen ship.
Explore Bolette
Our Signature Experiences
To make your experience even more special, our Journey Planners have designed a unique programme of Signature Experiences which will allow you to discover real insights about the culture and nature of the places we are visiting, so you can arrive in each destination fully prepared to get the most out of your visit.
Itinerary Insights
We have carefully curated a programme of events to give you a deeper understanding of each of the destinations you will be visiting
Scenic Discoveries
Our Scenic Discoveries are designed to allow you to enjoy seeing the world from the unique perspective of our ships
The Ship and the Sea
Maritime is in our DNA - our history in shipping goes back almost 200 years
The Sky at Sea
There's very little in the natural world more beautiful than a clear night sky, sunrise or sunset seen at sea
Treats of the Region
We love to bring a taste of the region's food, drink, local tastes and culinary traditions to life on board
Our Signature Tours
At each port of call, we have carefully researched and hand-selected some wonderful tour options for you, designed to help you see the real destination and not just the tourist hotspots.
Below, you will find some examples of the kind of tours which could be available on your itinerary. Your Shore Tours will be available to book around 8-13 weeks prior to departure via your My Cruises account.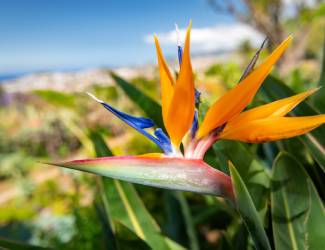 Flowers of Funchal
Begin with a scenic drive to Palheiro Gardens to explore the beautiful garden before continuing to the family-owned Quinta Jardins do Lago, where Pedro, a local botanical enthusiast, will conduct an insightful orchid workshop.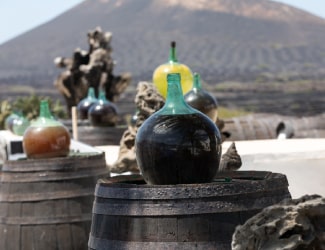 Local Wines of La Palma
Head to Fuencaliente, one of the best wine-growing regions on the island. Visit the San Antonio volcanic park before stepping inside one of the island's famous wine cellars to learn about the winemaking process and sample some wines.
££££
Santa Cruz de La Palma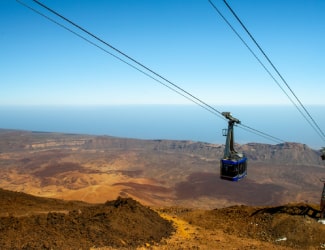 Mount Teide Cable Car
Journey up Spain's highest volcano, Mount Teide, via cable car to La Rambleta, 3,555 metres above sea level, affording fabulous views not only of the crater but of Tenerife and the other islands of the archipelago.
££££
Santa Cruz de Tenerife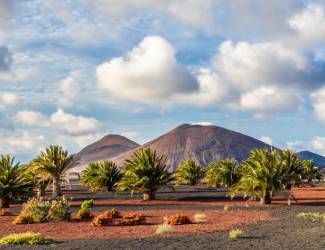 The Fire Mountains
Discover the fiery mountains of Timanfaya and witness the rustic nature of this otherworldly volcanic landscape caused by the eruptions that affected the southern part of the island.
Your Guest Speakers
We've arranged for some wonderful guest speakers to join us for this cruise. They will be delivering a programme of insightful talks and activities to deepen your cultural, artistic and historical understanding of the destinations we will be exploring, well as helping you to enjoy the natural beauty of the places we visit.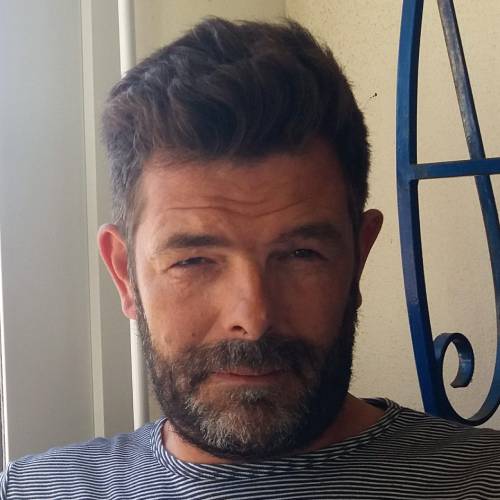 History
António Batarda
Throughout the cruise, Portuguese Archaeologist António Batarda will be discussing the History of Exploration and how the islands have perfect climate for produce.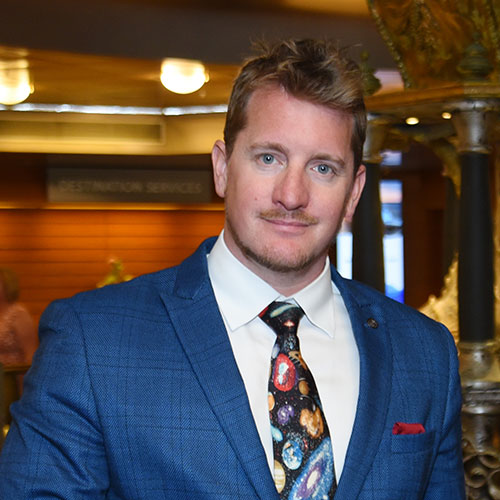 Astronomy
Dr Chris Crowe
Chris is a Fellow of the Royal Astronomical Society and a professional astronomer. He will be on board leading stargazing sessions out on deck as well as speaking about a manner of astronomical matters.
Treats & Pastimes
In addition to our Signature Experiences, we have a selection of lovely Treats & Pastimes for you to enjoy when on board. Just check your Daily Times each day for full details.
Discover our Treats & Pastimes
Cabins, Prices & Offers
Cabin Options On Your Cruise
* Prices correct as of 11:00 08/12/2023, based on the lowest available Cruise Only fare, and on two people sharing a twin cabin. Please call +441473746175 for live availability & prices.
* Prices correct as of 11:00 08/12/2023, based on the lowest available Cruise Only fare, and on sole occupancy. Please call +441473746175 for live availability & prices.
Cruise Offers
FREE drinks or FREE on board spend
Freedom Fare
What's Included
SO MUCH ALREADY INCLUDED
As well as our Signature Experiences, there is a host of other treats to enjoy on board our ships.
À la carte breakfast, lunch & dinner

Daily buffet dining options

Late night Supper Club

Afternoon tea

Self-service tea & coffee

In-cabin dining & snacks
Evening shows

Live music & dancing

Dance classes

Lectures & talks

Cookery demonstrations

Traditional deck games

Daily games & quizzes
Swimming Pools

Jacuzzis

Fitness Centre

Fitness Classes
Enhance your cruise
Each of our cruises has been carefully designed for you to get the very best out of your time on board; and now you can enhance your cruise to make it even more special.
Explore all extras