Your cruise at a glance
The Olsen Way Highlights
Bolette will take you to visit a string of charming towns perched on coastal cliffs, including the emerging gem of Cinque Terre, Corsica's quaint Bonifacio, and the picturesque village of Portofino. You can experience the allure of the Italian Riviera while immersing yourself in authentic culture and cuisine from indulging in fresh seafood to savouring focaccia and pesto in its place of origin, Genoa. Beautiful Cinque Terre, known for olive growing and winemaking, will enchant your taste buds with trofie pasta, zesty lemons and local wines like Sciacchetrà. You can also uncover the region's rich maritime history, particularly in Genoa, home to ancient city walls and the birthplace of explorer Christopher Columbus.
Explore the Itinerary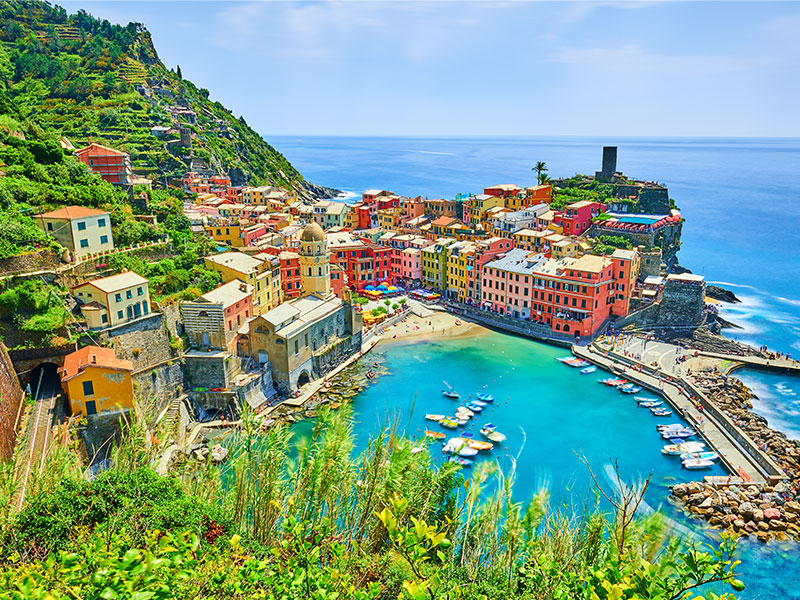 Scenic Coastal Cliffs and teetering towns
Translated as "Five Lands", the emerging treasure of UNESCO World Heritage Site Cinque Terre is an iconic stretch of coastline comprising of five colourful fishing villages, renowned for its natural beauty and unique pastel-coloured terraced houses. Monterosso, Vernazza, Corniglia, Manarola and Riomaggiore all have their own distinct characters and offer unparalleled views of the Mediterranean Sea. Portofino exudes timeless charm with buildings perched on rocky hillsides, and cobblestoned streets winding through the village, surrounded by lush greenery and azure blue waters. The Corsican town of Bonifacio is renowned for its dramatic cliffs, where ancient forts seem to cling on precariously. Home to streets filled with medieval structures, the town's historical architecture blends perfectly into the natural beauty of its rugged coastline.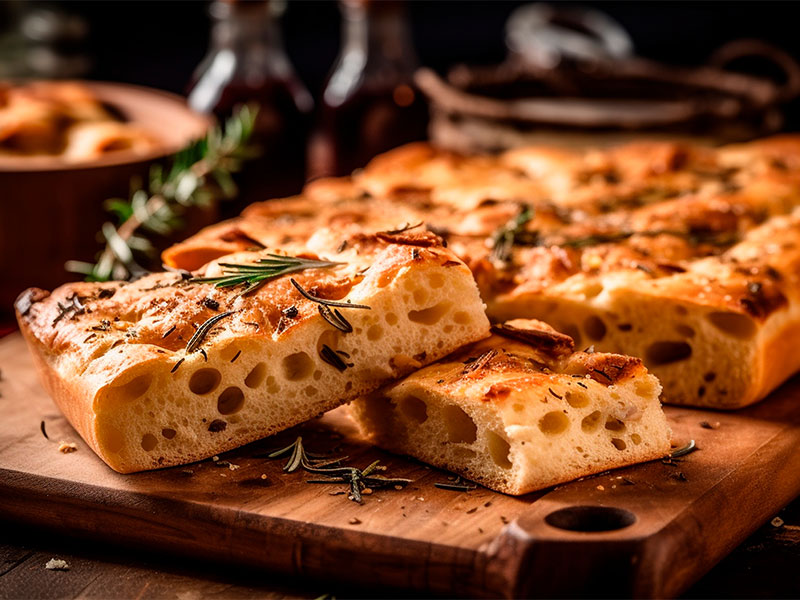 La Dolce Vita
La Dolce Vita, translating as 'the good life', is the perfect way to describe this Bolette cruise. A trio of Italian towns offer a delectable range of culinary experiences for you to try. In Portofino, sample the freshest and most delicious seafood in local restaurants, set against the backdrop of the town's scenic beauty; while in Genoa, we reocmmend you try Pesto alla Genovese, which originated here. Focaccia bread is another locally produced favourite, often served with just a drizzle of good quality olive oil, so be sure to enjoy them both in an authentic Italian setting. Seafood also takes centre stage in Cinque Terre, with fresh catches transformed into mouthwatering traditional dishes. Fishing and agriculture in the Cinque Terre region reflect its traditional roots, particularly the long-standing practice of olive growing. Terraced vineyards and olive groves rest on steep cliffs, displaying the ingenuity of the locals who produce some of the most flavoursome olives in Italy. Genoa is also well-known for its rich history of craftsmanship, with a particular focus on the intricate art of lace-making, known as 'merletto', which has been practiced here for centuries. Delicate lace patterns are meticulously created, and are celebrated for their fine detail and exquisite quality.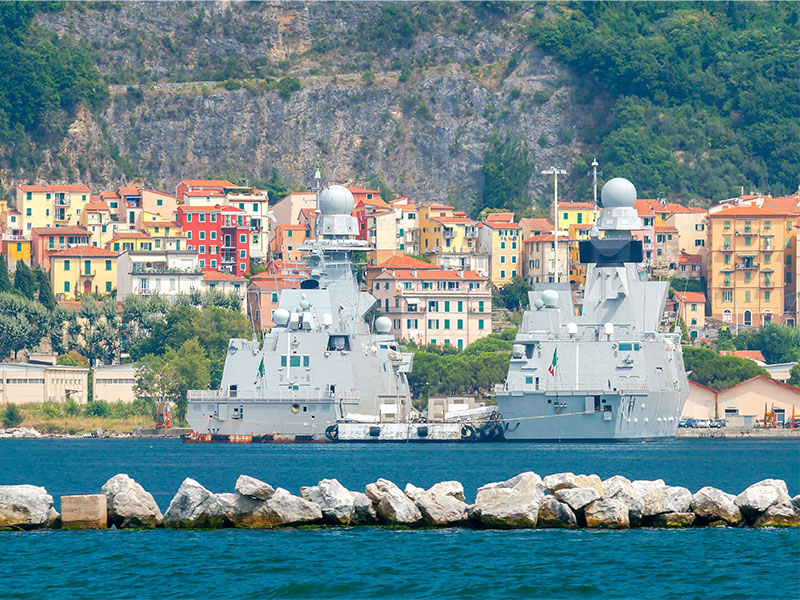 Maritime History
Genoa's maritime history is a tapestry of global influences, and was known as a commanding force during the Middle Ages and the Renaissance. The city's shipbuilding industry and maritime trade networks enabled Genoese sailors and explorers to play a pivotal role in discovering new continents. Christopher Columbus was born here in 1451, and spent much of his childhood in the city before leaving to discover the New World. La Spezia is home to Italy's largest naval base, which still produces warships for the Italian Navy; and Cinque Terre was seen as a strategic coastal location for pirate attacks. This resulted in the construction of watchtowers and fortifications to prevent further occurrences and which can be climbed still today.
Life On Board
Introducing Bolette
With just 690 cabins Bolette fits perfectly in our fleet of smaller ships. With her warm, welcoming atmosphere, timeless style, and classic open deck spaces providing a place to fully immerse yourself in the magic of ocean cruising.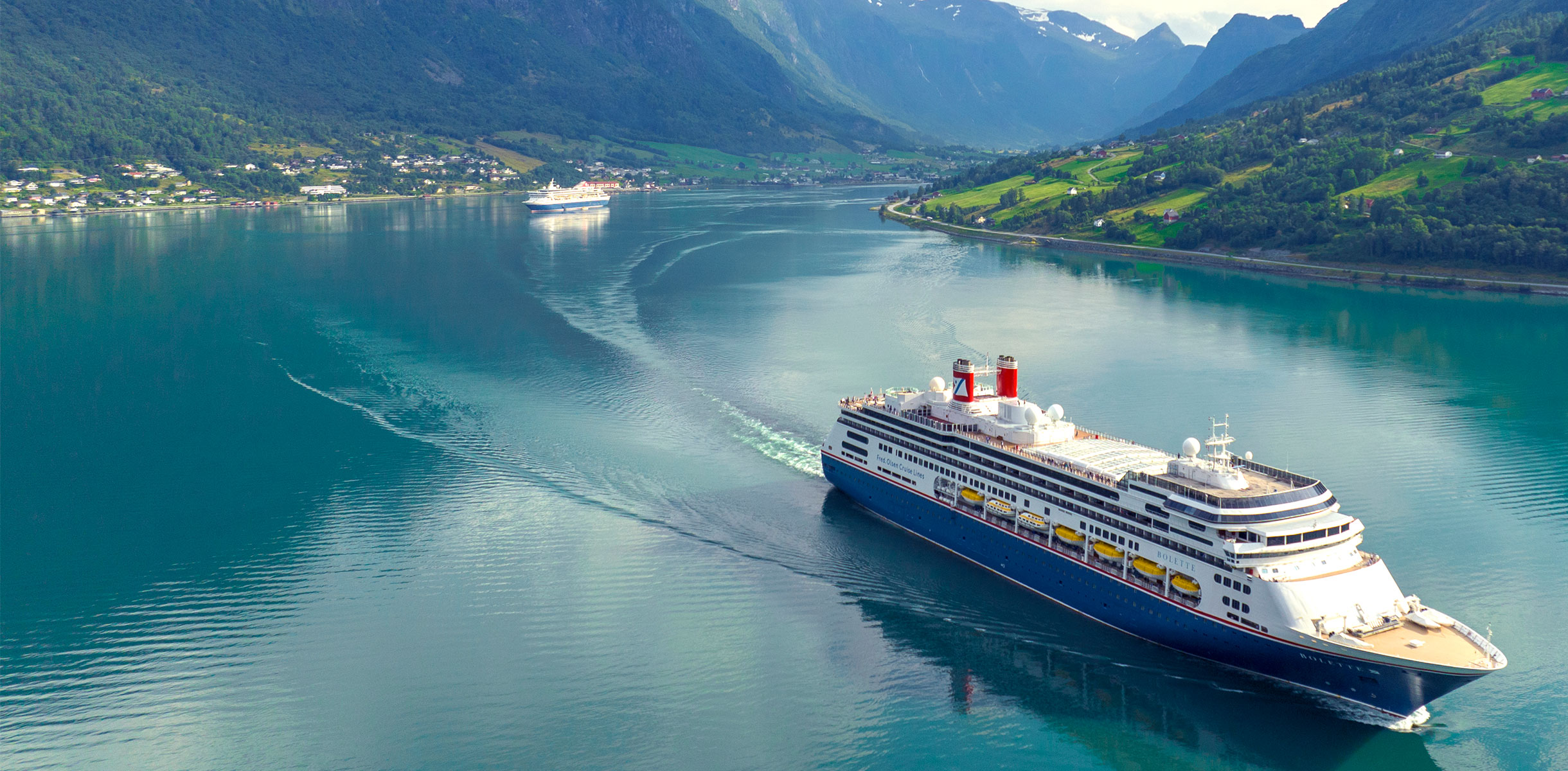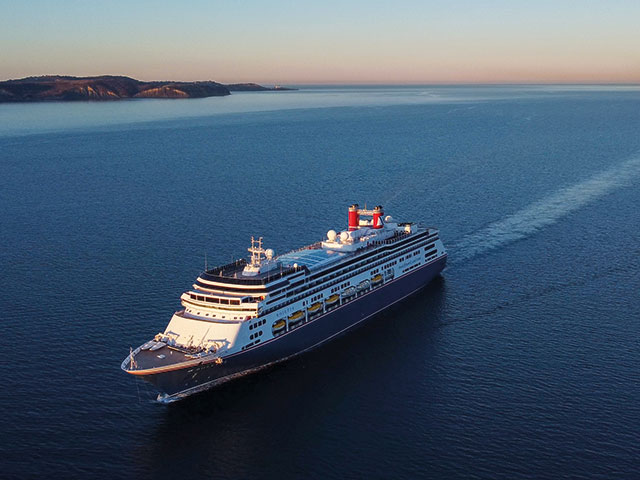 Bolette
Bolette is one of the largest ships, by overall size, in our fleet. With its warm, welcoming atmosphere and timeless style, and classic open deck spaces providing a place to fully immerse yourself in the magic of ocean cruising, Bolette is very much in keeping with what our guests have come to expect from a Fred. Olsen ship.
Explore Bolette
Our Signature Experiences
To make your experience even more special, our Journey Planners have designed a unique programme of Signature Experiences which will allow you to discover real insights about the culture and nature of the places we are visiting, so you can arrive in each destination fully prepared to get the most out of your visit.
Itinerary Insights
We have carefully curated a programme of events to give you a deeper understanding of each of the destinations you will be visiting
Scenic Discoveries
Our Scenic Discoveries are designed to allow you to enjoy seeing the world from the unique perspective of our ships
The Ship and the Sea
Maritime is in our DNA - our history in shipping goes back almost 200 years
The Sky at Sea
There's very little in the natural world more beautiful than a clear night sky, sunrise or sunset seen at sea
Treats of the Region
We love to bring a taste of the region's food, drink, local tastes and culinary traditions to life on board
Treats & Pastimes
In addition to our Signature Experiences, we have a selection of lovely Treats & Pastimes for you to enjoy when on board. Just check your Daily Times each day for full details.
Discover our Treats & Pastimes
Cabins, Prices & Offers
Cabin Options On Your Cruise
* Prices correct as of 22:00 01/12/2023, based on the lowest available Cruise Only fare, and on two people sharing a twin cabin. Please call +441473746175 for live availability & prices.
* Prices correct as of 22:00 01/12/2023, based on the lowest available Cruise Only fare, and on sole occupancy. Please call +441473746175 for live availability & prices.
Cruise Offers
FREE On Board Spend up to £250pp OR Door-to-Door transfer* Saver Fare
Freedom Fare
What's Included
SO MUCH ALREADY INCLUDED
As well as our Signature Experiences, there is a host of other treats to enjoy on board our ships.
À la carte breakfast, lunch & dinner

Daily buffet dining options

Late night Supper Club

Afternoon tea

Self-service tea & coffee

In-cabin dining & snacks
Evening shows

Live music & dancing

Dance classes

Lectures & talks

Cookery demonstrations

Traditional deck games

Daily games & quizzes
Swimming Pools

Jacuzzis

Fitness Centre

Fitness Classes
Enhance your cruise
Each of our cruises has been carefully designed for you to get the very best out of your time on board; and now you can enhance your cruise to make it even more special.
Explore all extras