A is for...Authentic
'Authentic' itineraries focus on a specific country or region and explore it in real depth, with quintessential destinations and experiences all the way. New 'Authentic' areas of discovery in 2018/19 include India and Arabia.
B is for…Bordeaux
A firm favourite with past Fred. Olsen guests, Bordeaux was also voted Lonely Planet's top city for 2017. It remains a staple of European river itineraries.
C is for…Captains in Cádiz
To commemorate the 170th anniversary of Fred. Olsen's first foray into shipping, the sun-kissed Andalusian port of Cádiz will host an unforgettable day of celebrations on 10th September 2018. All four ships will converge in the same port on the same day, for only the second time ever.
D is for…Denmark
With friendly locals, and the warmth of 'hygge' (the Danish ethos of cosiness and enjoying the good things in life) spreading over the world, it's no surprise that Denmark is so popular right now. Fred. Olsen's 'Welcome to Denmark' adventure explores Viking traditions, royal palaces, Hans Christian Andersen, and more.
E is for…Exploration
The 'Exploration' range of cruises in 2018/19 head right off the beaten track. Among them are Iceland and Spitsbergen, as well as a new expedition to Arctic Russia.
F is for…Fly-Cruises
To support Fred. Olsen's most extensive Fly-Cruise programme ever, the first-ever dedicated Fly-Cruises Worldwide brochure was launched in March. Fly-cruising with Fred. Olsen means you can get straight to your destination of choice, and spend more time ashore discovering diverse cultures and incredible highlights.
G is for…Grand Prix
In May 2018 there are chances to experience both the Monaco Historic Grand Prix, and a previous Fred. Olsen favourite – the Formula One Monaco Grand Prix – aboard Boudicca and Black Watch.
H is for…Home-from-home-at-sea
Discovering the best of the world is so much easier with a smaller, friendlier ship taking you closer to your destinations. What's more, by spring 2018 all four ships will have been refreshed and improved – in preparation for adventures to come.
I is for…'Islands of the Mediterranean'
Balmoral's 17-night cruise to the 'Islands of the Mediterranean' was the top seller after the first week of Fred. Olsen's record-breaking 2018/19 itineraries launch in March.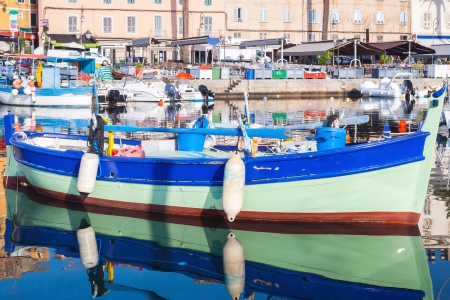 J is for…Jamestown
The capital of volcanic St Helena, Jamestown, is often mentioned in the same breath as Svalbard and a select few others as remote gems that are barely accessible… unless you're on a cruise. Boudicca calls at Napoleon's island of exile in February 2018.
K is for…Kiel Week
Boudicca checks in to Kiel in June 2018 to capture the Tall Ship Parade during this spectacular annual sailing event. The sight of over 100 traditional sailing vessels taking centre stage on the water draws visitors from around the globe.
L is for…Lights (In eight nights)
There are two chances to seek out the awe-inspiring Northern Lights – within just eight nights – in early 2019. So many other winter highlights are available too, shattering preconceptions of the need for two weeks to fit all the sights in.
M is for…Mystery
Enjoy unprecedented choice in 2018; there are three exciting Mystery Cruises, so you can select the time of year, duration, departure port and/or ship that suits you best.
N is for…Norwegian Fjords
Cruising the fjords of Fred. Olsen's homeland – recently voted the 'Happiest Place on Earth' – is as rewarding as it gets, whether you're arriving for the first time or the hundredth. There's a selection of expertly crafted itineraries to choose from once again in 2018 – as you'd expect.
O is for…Orange Blossom
Braemar's visits to Seville are always special given her ability to transit the size-restricted Guadalquivir River (also meaning you avoid a 90-minute bus from Cádiz). Experience even more reward in March 2018 with an overnight stay at the perfect time to witness the famous oranges in bloom.
P is for…Provence
Another perfectly-timed cruise, Braemar's July escape to the Mediterranean features a call into Marseille. from here, there's a very special opportunity to see the Provence region's fragrant lavender fields flourishing.
Q is for…Quebec City
Quebec City is just one of the highlights of Black Watch's voyage to Canada during Fall 2018. On a tour to the Laurentian Mountains you can view and photograph the rich colours of sugar maples, American beeches and more as they burst into life at this spectacular time of year.
R is for…Rivers
Each year – in response to popular demand – Fred. Olsen's smaller, friendlier, ocean-going ships are scheduled to sail picturesque rivers and get closer to cities across Europe. The five-night River Seine itineraries in 2018 are a perfect introduction to the Fred. Olsen cruise experience.
S is for…Sydney
Where better to spend your New Year's Eve than Sydney? Black Watch's 2018/19 World Cruise is perfectly timed to experience the iconic fireworks that light up the skies over the Harbour Bridge.
T is for…Tuscany
Following the popularity of the 2017 Amalfi Coast cruise, next year's in-depth Italian itinerary explores even further. The beautiful region of Tuscany and the crescent-shaped Italian Riviera feature this time round, too.
U is for…USA
Balmoral's unique 'California, Mexico & the Panama Canal' voyage, departing in January 2019, includes five days exploring Californian cities along the Pacific Coast, with chances to tick the Golden Gate Bridge, Hollywood, Beverly Hills, Alcatraz and more off your list.
V is for…Visby
The Hanseatic town of Visby features regularly on Fred. Olsen's 'Swedish Waterways' sailings. There are three to enjoy in 2018.
W is for…Waterways
Fjords and rivers aren't the only scenic waterways to savour next year. Get set for impressive, narrow canals; the spellbinding archipelagos of Stockholm and Gothenburg; and the mesmerising lochs of Scotland.
X is for…(E)xotic
Fred. Olsen's 2018/19 programme reaches exotic destinations far and wide, including Asia, Australia, New Zealand, South Africa, the South Pacific, the Amazon Rainforest, Mexico, and the Caribbean. The world is only a Fred. Olsen cruise away!
Y is for…You choose your cruise
An exciting concept from 2015 makes a welcome return to next year's programme, this time with a Baltic theme.
Z is for…Zanzibar
A 2018 discovery the islands of the Indian Ocean with Fred. Olsen includes Zanzibar, along with a string of other idylls. There are plenty of chances to take in the volcanic landscapes, fascinating culture, unforgettable wildlife and glorious beaches in 2018/19.