In the last year, a familiar face has joined our elite group of Captains here at Fred. Olsen Cruise Lines. After over 20 years of service, Rommel Pineda was made a temporary Captain before being permanently promoted to the role in 2018, making history in the process as the first Filipino Captain to sail under an international flag on a cruise ship. This is his incredible seafaring story so far...
Born and raised in the Philippines, Captain Rommel studied at Merchant Maritime College before starting his career with Fred. Olsen in 1996 as a Deck Boy on board a roll-on-roll-off vessel. Nine months into his time with us, Rommel joined Cruise Lines and hasn't looked back. Since then he has been a valued and respected part of the F.OCL family, and has worked across all of our ocean-going ships, including a ten-year stint on Black Prince.
After enjoying his time as Deck Boy, Rommel worked his way through a variety of positions, including Deck Cadet, Ordinary Seaman, Third Officer, Second Officer and Chief Officer, before finally being promoted to his dream role of Captain.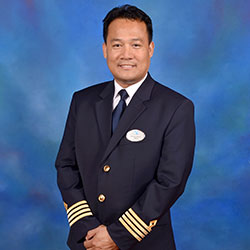 Although he was first promoted to Captain while working on board Balmoral, Captain Rommel's return to Black Watch to take the helm marked a memorable 22 years since he first joined the vessel. Of his incredible career so far, Captain Rommel said "It's nice because I know the workings of every position, from Deck Boy right up to Captain. It gives me more confidence in my role, because I have been in all of the positions, especially Chief Officer for ten years. I have worked with many Captains, and learnt a lot from every one of them."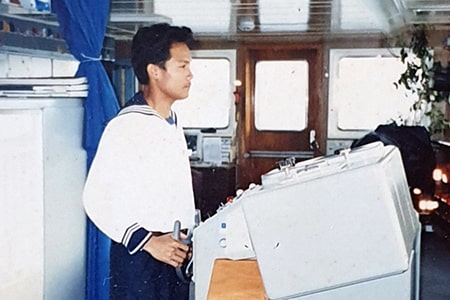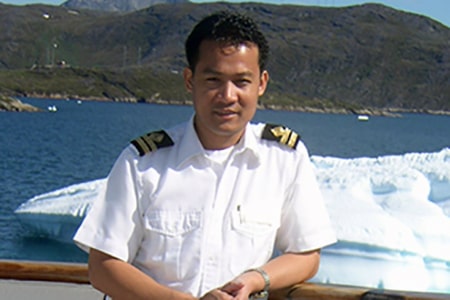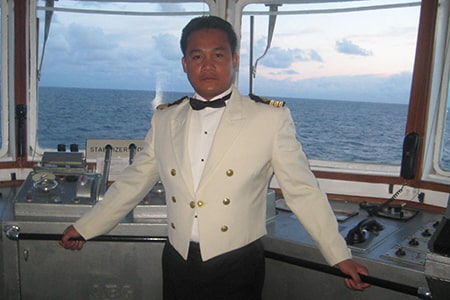 More than a job... it's a passion
In his role, Captain Rommel relishes being able to build a rapport with his fellow crew members and Fred. Olsen guests alike. He believes what sets working for and cruising with Fred. Olsen apart from the rest of our industry is the welcoming atmosphere of our smaller ships and the friendliness of the people on board; as well as the variety of cruises we offer.
Rommel also feels incredibly lucky to be able to explore the world, while indulging his passion for the Maritime industry, and has visited some of the greatest destinations on earth on board our ships. As a nature lover, Rommel lists Norway, Iceland, Greenland and the stunning South Pacific islands among his best places to visit. In the future, he hopes for a chance to guide guests to the North Pacific region, and take in China, South Korea, Japan and Alaska.
In his spare time, when he isn't sailing the world's oceans, rivers and waterways, Rommel makes the most of his time at home to catch up with family and friends.