A cruise holiday aboard Fred. Olsen's Braemar offers an experience like no other. Not only will guests experience Fred. Olsen's world-renowned customer service and entertainment, but they will also be able to get closer to inspirational destinations and indulge in their cultural thrills in a more intimate fashion.
Unlike traditional ocean cruise ships, Braemar can venture into narrower waterways and sail right to the heart of the destinations on our expertly-crafted cruise itineraries. Copenhagen, with its intriguing royal history and plethora of picturesque, postcard-worthy scenes, is one of many highlights. Below, we've rounded up a few reasons why a cruise to Copenhagen with Fred. Olsen is the ultimate way to experience the delights of Denmark's capital city.
Sailing into the heart of Copenhagen
It's no secret as to why the city served as a source of inspiration to Hans Christian Andersen's fairy-tales, as the route to port reveals the brightly coloured 17th and 18th-century townhouses clustered along the Nyhavn waterfront. Braemar docks in the city's centre meaning you can seek out a number of attractions on foot; the world-famous Little Mermaid statue on Langelinie Pier is a mere five-minute walk away!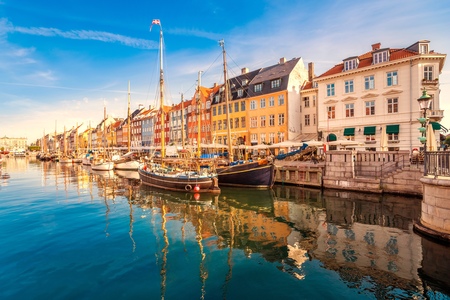 Behold the glorious structures of late baroque architecture just a stone's throw away from the ship's closer docking point. The district is home to many astounding castles and palaces including the Royal Family's Amalienborg Palace and Rosenborg Castle which is home to the crown jewels. Step back further in time with a visit to the Christiansborg Palace boasting more than 800 years of history and built upon a medieval fortress: it is now home to Parliament, the Prime Minister's office and Supreme Court.
Revered for its vibrant beauty, Copenhagen's 17th-century waterfront and canal, Nyhavn, captivates visitors with its picturesque scenes. The area is populated with a number of fantastic bars and restaurants where you can experience the local cuisine and bask in the Danish capital's charm with its crystal-clear waters, historic ships and the bustle of the locals all in plain-sight; be sure to catch a sunrise or sunset on deck for a particularly stunning view.
Copenhagen's Tivoli Gardens is detailed with exotic architecture and lush gardens making for a quaint, magical atmosphere. Whilst it is primarily an amusement park, there are plenty of beautiful sights to behold beyond the thrills of traditional rollercoasters, such as the allure of the hanging gardens, the peaceful setting of the orangery and the splendour of the Nimb water fountains. The gardens also host a number of firework displays and open-air shows throughout the year.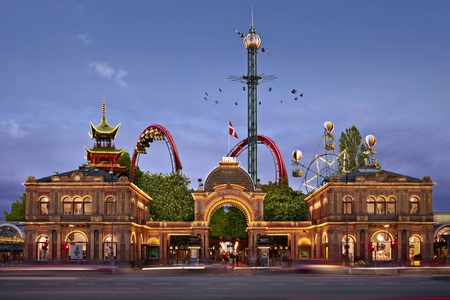 Copenhagen is officially recognised as the world's premier bike city with 350km of cycle lanes and paths to trail. This mode of transport is an ideal means of getting around and soaking up the culture, particularly with a range of bike rentals and tours on offer; it's an easy, safe ride.
The Fred. Olsen Experience
As long as you're cruising with us, you'll be able to enjoy and immerse in Fred. Olsen's unmatched hospitality no matter what the destination is. Guests can relax in the homely trappings of their comfortable rooms and array of bars, and indulge at restaurants offering a varied choice of cuisine. There's plenty to enjoy in the evening's entertainment programme and, of course, our attentive staff are always on hand to deliver the best experience.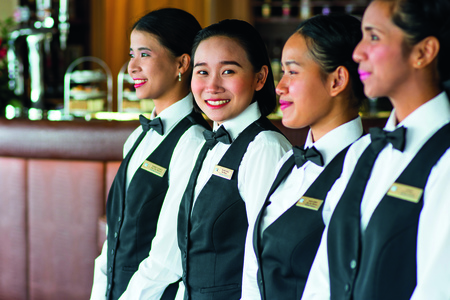 Explore our tempting selection of cruises holidays to Copenhagen and fall in love with the city's vibrant atmosphere, modern culture and beautiful architecture.