VACCINATION AND ON BOARD PROTOCOLS
We are pleased to advise that for all future cruises* departing from 1st March 2023, our guests will no longer be required to show proof of Covid-19 vaccinations or a negative lateral flow test prior to departure. *Those guests sailing on Grand Voyages, World Cruises or shorter sectors of these longer sailings will still be required to provide this information, as there are still many destinations in parts of the world that have some requirements in place, or may re-implement them if cases rise.


Vaccinations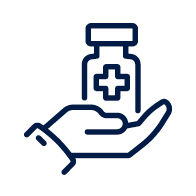 Yes, all guests aged 12 and above must be fully vaccinated to join us on board.
This includes two original doses, and a third booster dose. You must have had your booster at least seven days before your cruise sets sail.
All children aged over 12 will need to have had both of their vaccinations before joining us on board, with at least 14 days since the date of their second dose.
If you are due to have your second vaccine less than three months before your cruise sets sail, you do not need to have had a booster vaccination. Please note, you must allow at least 14 days after your second vaccine before you can sail with us.
As stated above this unfortuntely does include those guests who are unable to have the vaccine due to medical reasons.
Testing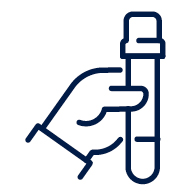 All guests are required to take their own Lateral Flow Test at home within 24 hours of the departure date of the cruise and bring the proof of a negative test result to show at check-in. Accepted proof is the test cassette showing a negative test result or an email, letter or text confirmation from the test kit provider confirming a negative test result.
Lateral Flow Test kits are readily available at most high street chemists and online.You can also order a Lateral Flow Test via our test kit partner Bupa at https://bupatesting.everythinggeneticltd.co.uk/index.php and record your result at https://my.everythinggeneticltd.co.uk/self_reporting
If you arrive at the port without confirmation of a negative result, you will be asked to complete a test at the terminal, which will result in a delay at check-in. Testing at the terminal will be charged at £25 per test and will be added to your on board account.
A small number of guests will be randomly re-tested at check-in. These guests will not be required to pay for their tests and their testing will be prioritised.
If you receive a positive lateral flow result in the days leading up to your cruise, please do not travel to the port.
If you need to notify us of a positive result, please contact our Guest Services team on 0800 0355 145.
Face masks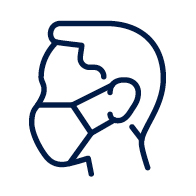 Based on the current Government guidelines for the cruise industry, guests are no longer required to wear a mask while on board (unless you choose to do so). We may, however, ask you to bring a mask along with you on your cruise, as some destinations may still require you to wear a mask; if this is the case, we will let you know before arriving in your destination.
Going ashore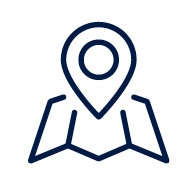 At present we are not aware of any destinations where guests are not able to head ashore independently and out guests are able to explore ashore independently, without the need to join an organised shore excursion. Of course, if we are made aware of any changes in the destinations you are due to visit on your cruise we will let you know.
All explorations ashore will be subject to local restrictions in the destinations that we visit. We will also be following the latest guidance from the Foreign, Commonwealth and Development Office (FCDO). If there are concerns about infection rates at any of the destinations, we will return to only allowing guests ashore via our organised shore excursions in those areas.
Looking to find out more on our Covid Health Protocols?
We know that many of our guests will have lots of questions about our future cruises, so we have collated handy FAQs sections below or alternatively please do get in touch with us either via social media, e-mail or call our team on 01473 742 424.