St. John's, Newfoundland, Canada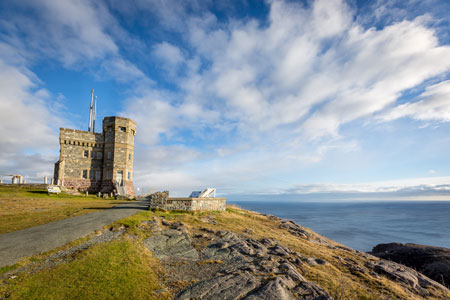 The capital city of Newfoundland and Labrador has a rich, colourful history. St. John's has oodles of old world charm, interesting architecture, historic landmarks, beautiful countryside and a cultural scene as fresh as the Atlantic.
St. John's first permanent settlers were the British in the mid-18th century, and North America's oldest city has long been an exploration gateway to the Avalon Peninsula, Cape Spear and the Witless Bay Ecological Reserve.[ReadMoreMob] To this day, St. John's is much-loved by visitors who arrive for the chance to see indigenous wildlife such as puffins, whales and other natural wonders.
St. John's jelly-bean-coloured houses line hilly streets, and the city is home to artists, musicians, and wonderful, cutting-edge eateries. The Downtown district typically offers the best food, pubs, entertainment and shopping, while Signal Hill, one of Canada's National Historic Sites, provides incredible views of the spectacular harbour and surrounding areas.
Top Experiences
Cape Spear Lighthouse National Historic Site
Located just outside St. John's, the Cape Spear Lighthouse National Historic Site is North America's most easterly point. Here you can witness the rugged continent's edge and the dramatic scenic coastlines.
History
Guglielmo Marconi received the first transatlantic wireless signal here in 1901. Cabot Tower at the summit commemorates the 400th anniversary of John Cabot's 'discovery' of North America.
Colourful Houses
St. John's is known for its vibrantly coloured rows of houses, helping to give the city its distinctive character.