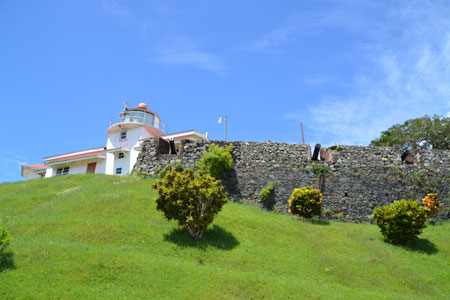 Scarborough is a port city on the southern coast of the island of Tobago. Established in 1654 as the Dutch port of Lampsinburg, Scarborough is s a lively, bustling little town dominated by the 18th century Fort King George that overlooks the town.
Scarborough boasts some attractive Georgian buildings, such as the House of Assembly.[ReadMoreMob] The town has some good places to grab a bite and a neat public market, Scarborough Market, which sells fresh produce and clothing. Close by are the indigenous trees and shrubs of Scarborough Botanical Gardens.
The mountain-top Fort King George is worth a visit, and while some of the fort is in ruins, the well-preserved old guardhouse is now the excellent Tobago Historical Museum. Inside are fascinating displays on the history of the island (it has changed hands over 30 times over the years) as well as weapons, old maps, photographs and pre-Columbian artefacts. There is also a fine-arts centre within the fort.
Top Experiences
Marine Life
Reefs are the forests of the sea and the healthy, flourishing reefs surrounding Scarborough are home to a huge diversity of marine life.
Little Tobago
A small uninhabited island about a mile from Tobago's coast, this island is home to a huge variety of birdlife and considered one of the most important seabird sanctuaries in the West Indies.
Nylon Pool
This natural, sandy-bottomed swimming pool was created by the combination of an offshore sandbar and a still lagoon, an exotic and serene location.
Cruises to Scarborough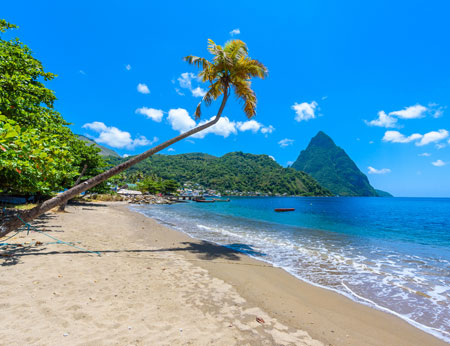 Departs: Bridgetown • Thu 13 Feb 2020
14 nights • Braemar • M2004
Immerse yourself in vibrant culture and rich history; discover stunning landscapes and astonishing natural wonders; and indulge in pure relaxation in paradise, on this unforgettable 14-night Caribbean adventure.
After meeting Braemar in Barbados, you'll embark on an island-hopping adventure taking in Tobago; two of the beautiful 'ABC' islands, Bonaire and Aruba; Grenada; spectacular St Lucia; Antigua, famed for its breathtaking beaches; St Kitts; St Maarten; and Tortola.
A wealth of attractions await you on this incredible voyage – the native flamingos of Bonaire; St Lucia's soaring Twin Pitons and Diamond Botanical Gardens; the world-famous St Kitts Scenic Railway; and Grenada's Grand Etang National Park are just a few of the highlights.
From £1,699pp
Fares Explained
|
What's Included