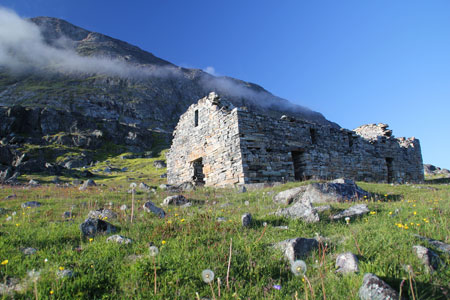 Frequently isolated by winter sea ice, the 'White Palace', Qaqortoq, is southern Greenland's largest town. Founded by Norwegian traders in 1775, Qaqortoq still retains some beautiful colonial buildings from that time. The challenging landscape and harsh climate have ensured the preservation of Greenland's traditional culture, and the many ancient Inuit skills of fishing, hunting and kayaking.
Qaqortoq is very proud of its ancient fountain – for many years the only one in Greenland – which has carvings of whales spouting water out of their blowholes, and the names of all of the town burghers in brass letters around its base.[ReadMoreMob] The Stone and Man project is also fascinating, featuring natural rock that's been carved by local artists into abstract shapes and figures. [ReadMore]
The charming Church of Our Saviour, dating from 1832, is found in the town centre, and the two local museums are also worth seeing. The ancient but well preserved Hvalsey Norse ruins are just outside the town. Hvalsey is mentioned in the Icelandic annals, the Flateyjarbók, and has extensive and substantial remains of dwellings dating back over a thousand years.
Top Experiences
Stone & Man
Situated around the town of Qaqortoq, you will find carved boulders and lichen covered rock faces with carvings of whales, faces and other traditional designs. Together these unique works of art are known as Stone & Man. The project is the work of local Qaqortoq artist Aka Hoegh, who endeavoured to turn his home town into a permanent open air art gallery. With the help of over a dozen artists hailing from other countries such as Norway, Iceland, Finland, Sweden, and of course Greenland itself, Hoegh oversaw the creation of 24 separate carvings and sculptures. You will find around 40 sculptures and carvings dotted across the town.
Qaqortoq Museum
Qaqortoq Museum does not look like a normal museum. Housed in a tar blackened building from 1804 that was once the colony manager's house, today its most unique features are up on the top floor where you will find that it has been beautifully restored. With churchlike décor and curious 1930s swing out sink stands, these were once the town's guestrooms.
Hvalsey Church Ruins
Take a 20-30-minute boat ride to the Havlsey Church ruins. The church was built around 1300 A.D by early settlers and is the best-preserved church of this age in Greenland. From here you can experience amazing views of the island.
Cruises to Qaqortoq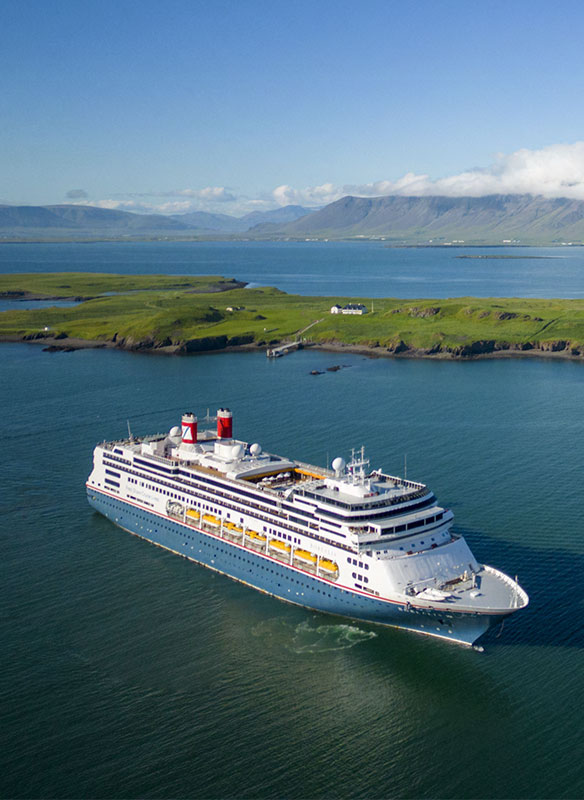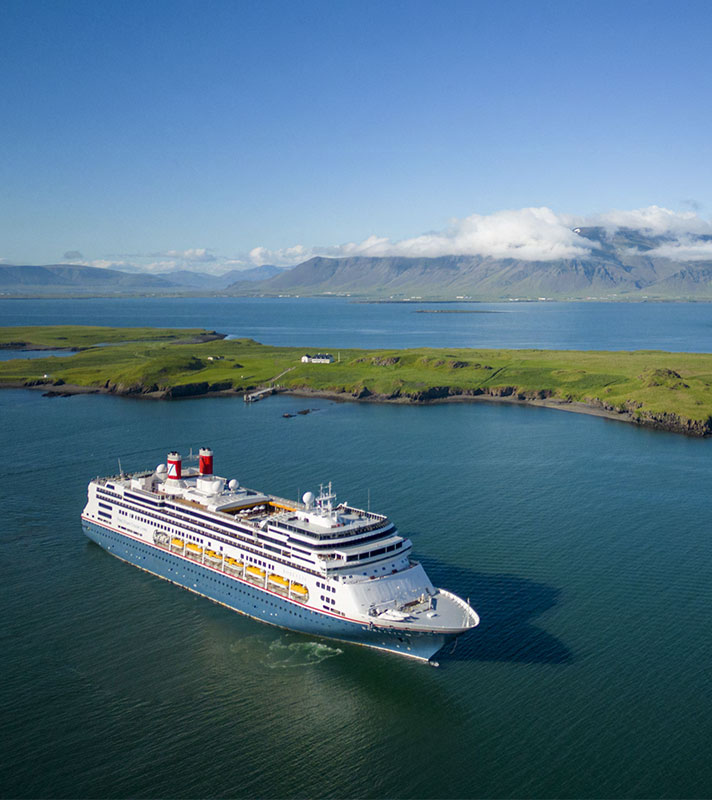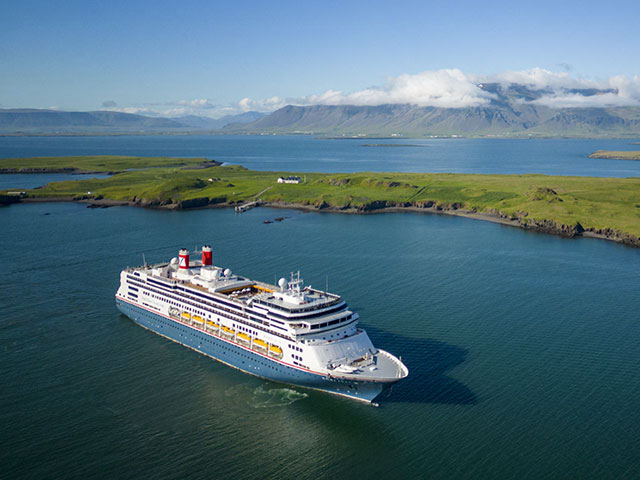 Exploring the Arctic
• T2316
Newcastle
Bolette
Thu 01 Jun 2023
23 nights
Off the beaten track, discover remote destinations in Arctic Norway
Explore isolated Spitsbergen and sample Arctic life
Seek out marine wildlife with ORCA conservationists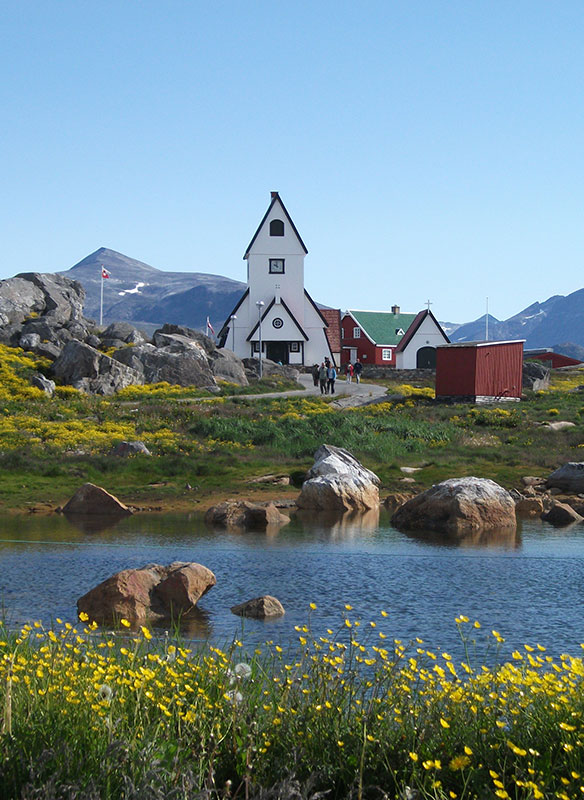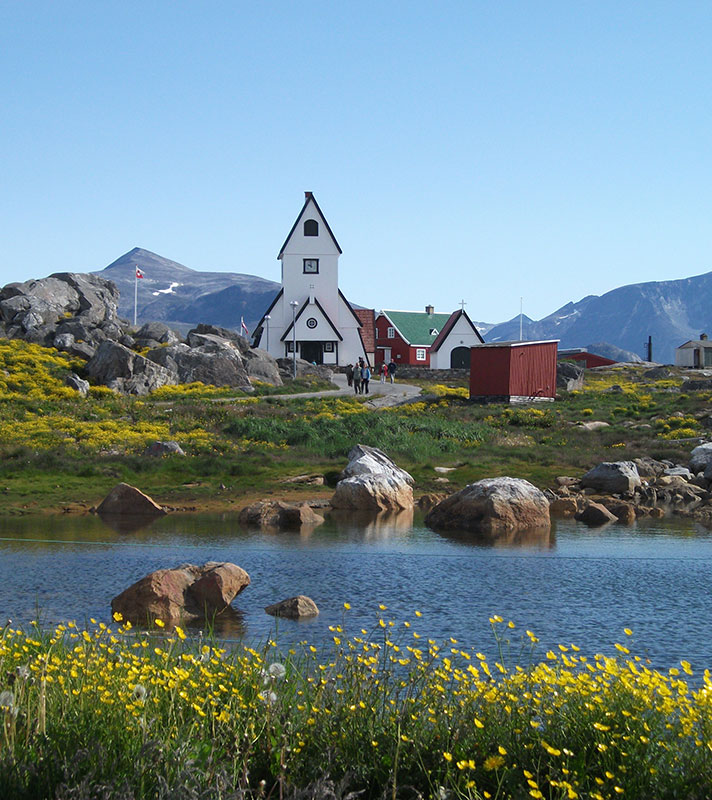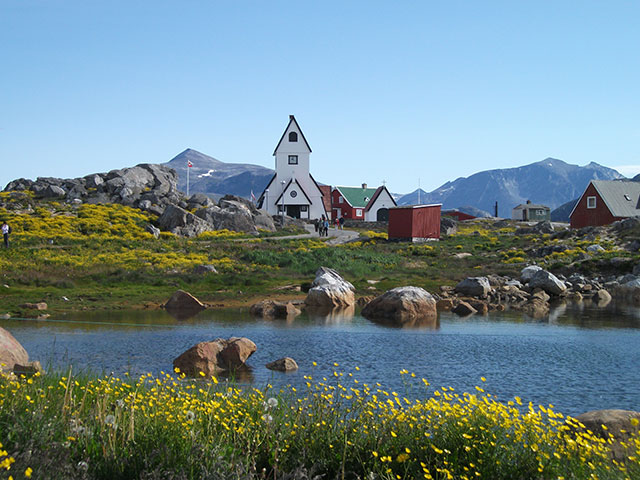 Exploring Rugged & Remote Greenland & Iceland
• S2315
Liverpool
Borealis
Fri 04 Aug 2023
14 nights
Experience Iceland and Greenland at their most untamed
Scenic cruise Prins Christiansund; see icebergs and mountains up-close
In Iceland, discover the wonders of the Golden Circle and remote Heimaey