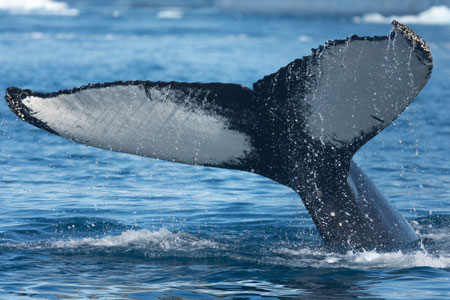 Nanortalik – Greenland's most southerly town – is unlike any other town in the country. Sat on a small island at the end of a wonderful fjord and surrounded by vast snow-topped mountains, the 'Place of Polar Bears' is truly unique.

The small woodlands and prairies against a spectacular backdrop make this is a nature lover's paradise. Polar bears live and hunt on the sea ice close to the town and are often seen from the shores of Nanortalik. Seals and whales can also be spotted in the surrounding waters. In the winter months, visitors are often lucky enough to capture the Aurora Borealis – Mother Nature's own spectacular display, with curtains of white, yellow and green flashes lighting up the sky.

The town has a well preserved historic quarter where there are cafés and an unusual wooden church. Brightly coloured houses line the streets, while the Nanortalik Museum has some fascinating exhibits including the oldest women's boat ever found, which dates back to 1440 and was found by polar explorer and artist, Eigil Knuth.