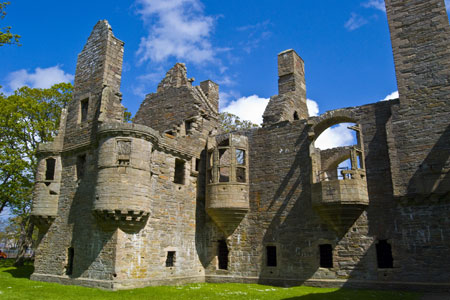 The capital of Orkney, an archipelago of around 70 islands, Kirkwall is an intriguing mix of Christian, Nordic and Celtic influence, and the ideal starting place for exploring Orkney's fascinating historical sites. From the village of Skara Brae, dating back as far as 3100 BC, to the imposing Ring of Brodgar, Orkney's history is varied and intriguing, mapping out centuries of conflict and settlement, from the Stone Age to World War II.
Top Experiences
Neolithic Orkney
The group of Neolithic monuments on Orkney consists of a large chambered tomb (Maes Howe), two ceremonial stone circles (the Stones of Stenness and the Ring of Brodgar), and a settlement (Skara Brae), together with a number of excavated burial, ceremonial and settlement sites.
Skara Brae, on the shores of the bay of Skaill, is reputed to be the best-preserved Stone Age village in Europe. Skara Brae is accorded the same status as the pyramids in Egypt, however, the village is in fact much older, dating from 3200BC compared to 2700BC when the building of the pyramids began.
The spellbinding Ring of Brodgar arguably the most iconic symbol of Orkney's prehistoric past. It is a site of ritual and ceremony, an archaeological treasure and without doubt, one of the islands' most visited attractions.