Dominating the often-foggy skyline, Cape Enniberg can be seen from miles away, but on a scenic cruise here you'll be able to truly appreciate the vast height and stature of this magnificent natural wonder as you sail gently by.
If you're lucky, you will also be able to spot the cliff's famous seabird colony perched on the craggy rock faces high above the blue waters below.
Cruises to Cruising Cape Enniberg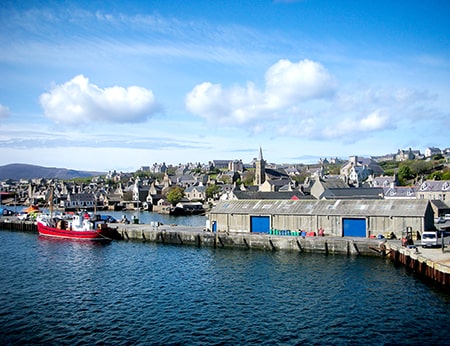 Departs: Dover • Sat 17 Apr 2021
7 nights • Bolette • T2108
Week-long springtime escapes don't get much better than this – enjoy ample time to experience the delights of ocean cruising, and revel in the beauty, tranquillity and charms of scenic islands.
Sail to the enchanting Faroe Islands, to marvel at the spectacular scenery of Cape Enniberg, Streymoy, Gásadalur and Hestur Islands, and delve into the archipelago's Viking history too.
Closer to home, glorious Scottish isles await; there are breathtaking coastal scenes, natural wildlife reserves and ancient treasure aplenty to discover in the Shetlands and Orkneys.
From £899pp
Fares Explained
|
What's Included