Vaccination and on board protocols
We are sure you have some questions about how different the cruise experience now is.
We hope this information goes some way to answering some of those questions for you, so you can look forward to your upcoming cruise with peace of mind.
We are following all the latest guidance for cruise ships set by the Government. Although these guidelines are correct right now, they are likely to change as the Government updates their requirements for the cruise industry. We will of course contact you again three to four weeks before your cruise with all the latest information.
Vaccinations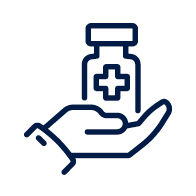 The first thing to say is that we have made it a requirement for all guests to be fully vaccinated. This does include two original doses, and a third booster dose, which means you can feel safe in the knowledge that all of those you are travelling with are protected too. You will need to bring proof of your vaccinations which will be checked prior to embarkation. The easiest way to do this is to download and login to the NHS app, please note once the [ReadMore]digital certificate is downloaded this is only valid for 28 days. If you do not have access to a smartphone or tablet, please call 119 and you can request an official letter from the NHS. The letter can take up to 7 working days to be processed, so please plan ahead.
Face Masks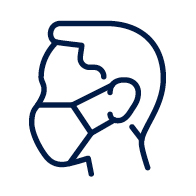 Based on the current Government guidelines for the cruise industry, all guests will have to wear a face mask when moving around inside the ship and where social distancing is not possible (we do ask for a mask, rather than a shield or covering). You will not need to wear a mask when you are out on deck or sitting down, for example when you're enjoying something to eat or a drink in one of our new bars or lounges.
Social bubbles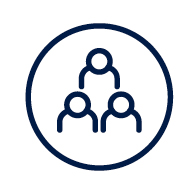 We know that for many, meeting new people and making new friends is an important part of their cruise. This is why we have introduced 'social bubbles' on board. You will have up to five companions with whom you can dine, drink and enjoy our entertainment with, should you wish to, during your cruise. You will not need to socially distance yourself from anyone in your bubble.[ReadMore] If you are travelling in a group with separate bookings, please let us know and we will do everything we can to ensure you are in the same 'social bubble'.
Guests will need to remain socially distanced from everyone who is not inside their bubble. Our furniture has been arranged to assist with this and you will also find helpful signage around the ship to remind you to keep your distance.
Buffets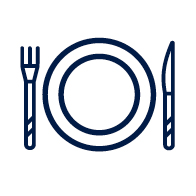 You will also find our buffet restaurants open for service. You will still be able to enjoy as many of the dishes available as you like (including[ReadMore] second helpings!), which will now be served by our friendly crew rather than self-service.
Trace Safe Bands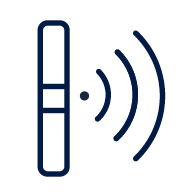 When you check-in, you will be given one of our new Trace Safe bands to wear, which means that in the unlikely event that anyone should[ReadMore] test positive for coronavirus during your cruise, our medical team will be able to identify anyone who may have been in contact with them.
Shore Tours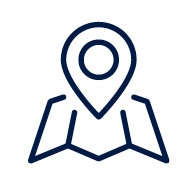 Guests are able to explore ashore independently, without the need to join an organised shore excursion, in the destinations where[ReadMore] it is safe to. Where independent exploration isn't permitted, guests can only go ashore on organised tours. Of course, all explorations ashore will be subject to local restrictions in the destinations that we visit.
Testing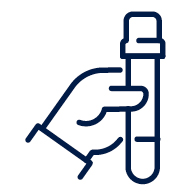 As part of the Government guidelines for the cruise industry, we will be testing all guests before embarking the ship. We also[ReadMore] recommend that you take a 'lateral flow' test twice a week in the lead up to your cruise in line with what the Government has asked us to do as part of our daily lives.
IT'S PLAIN SAILING WITH OUR NEW TRAVEL READY SERVICE
While everything might feel a little changeable at the moment, we want to be sure you book your holiday with us in confidence. This is why we've introduced our Travel Ready Service. We'll take care of your paperwork, including Passenger Locator Forms and vaccination letters, ordering your tests, and any changes to requirements - all from only £49pp.