Superb hospitality, a fascinating culture and incredible scenery all make a cruise holiday to Thailand a 'must do' experience. The largest island, Phuket, is famous for its nightlife and beaches. Whether you want to try your hand at a few water sports, or prefer to laze around on the beach soaking up the sun, it's a tropical paradise you won't want to leave. [ReadMoreMob]
Taking a cruise to the south of the country gives you the opportunity to dive into the bustle of Bangkok (Laem Chabang). This larger than life city blends the traditional and modern, with exotic temples rubbing shoulders with modern hotels and offices. Why not try some traditional Thai food such as Pad Thai, but watch out, it's hot and spicy.
Whatever you decide to do on your cruise to Thailand, one thing is certain, you will love the spicy, aromatic cuisine, which is almost as warm as the welcome you will receive.
Top Experiences
Phuket, Thailand
Phang Nga Bay
One of the most beautiful bays in Thailand, Phang Nga Bay is known for its sheer limestone karsts rising from the sea. The most famous is known as James Bond Island, affectionately named due to its prominence in The Man with the Golden Gun.
Longtail Boats
Traditional long tail boats are a common sight along the beaches of Thailand. Referred to by many as 'the gondolas of the south', their compact dimensions are perfect for exploring shallow bays, creeks, caves and passageways in the waters surrounding Phuket.
Buddhist Sites
No less than 29 Buddhist temples can be found on Phuket, the largest and most revered being Wat Chalong where you can see a fragment of Buddha's bone. Elsewhere, the huge marble statue, Big Buddha, towers over the island, offering stunning views.
Cruises to Thailand
Departs: Southampton • Thu 05 Nov 2020
140 nights • Boudicca • D20GV
A holiday beyond your wildest dreams, this 140-night voyage to some of the world's most iconic and intoxicating destinations offers authentic cultures and traditions, amazing wildlife, spectacular scenery and much more.
Experience an exhilarating Asian exploration, to learn of samurais and geishas in Japan; explore the war-torn history of Vietnam; sample India's engrossing hustle and bustle; and even celebrate New Year's Eve in stunning Singapore.
African adventures include chances to seek-out South Africa's 'Big Five' game and Madagascar's iconic flora and fauna; explore the colossal Namib Desert; marvel at the Great Pyramid of Giza; and sail the impressive Suez Canal.
From £13,999pp
Fares Explained
|
What's Included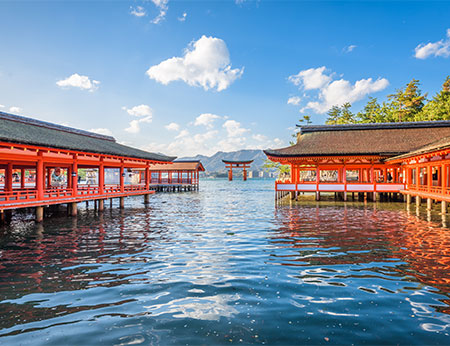 Departs: Tokyo • Thu 14 Jan 2021
70 nights • Boudicca • D210105
Experience a stunning 70-night voyage to some of the world's most fascinating and awe-inspring destinations, offering amazing wildlife, outstanding scenery and local cultures and traditions.
Learn of historic Japanese events which changed history, explore the hustle and bustle of Singapore, relax on the beaches of Thailand or marvel at more than one of the Seven Wonders of the World.
Explore the high-speed energy of Mumbai, or venture to Elephanta Island, set in lush green vegetation - a peaceful contrast to the commotion of inner Mumbai.
From £9,899pp
Fares Explained
|
What's Included
Save £500pp
Was from £4,999pp
Now from £4,499pp
Departs: Hong Kong • Thu 28 Jan 2021
28 nights • Boudicca • D210203
With visits to breathtaking islands, vibrant metropolises and historic cities, you'll experience the many sides of Asia uncovering unspoilt landscapes, stunning architecture and authentic cultures and rich history.
Vietnamese highlights await in between visits to Hong Kong and Singapore, including chances to explore mesmerising Ha Long Bay on a boat tour and uncover Ho Chi Ming City's fascinating war tales.
Explore idyllic Thai and Indonesian islands, and then head to India to delve into Goa's European heritage; immerse yourself in Mumbai's legendary hustle and bustle; and perhaps tour to the iconic Taj Mahal from Kochi.
From £4,499pp
Fares Explained
|
What's Included