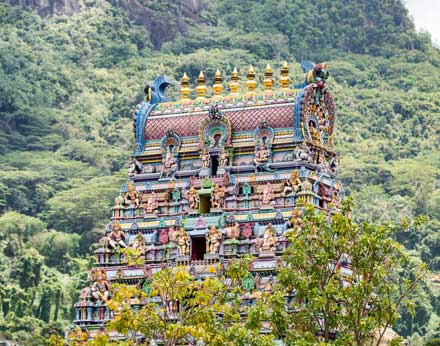 Consisting of more than 150 beautiful islands dotted in the tranquil Indian Ocean, The Republic of Seychelles is famous for its white beaches, blue waters and island charm. A cruise to the Seychelles is more than just a trip in a boat – it's a chance for you to truly unwind in the sun, leaving behind normal life for just a little while and immersing yourself in complete relaxation. [ReadMoreMob]
Experience nature, corals, palm trees, jungles, mountains and stunning natural landscape as you explore the islands and come away feeling like a whole new person. There's nothing quite like gently floating on the blue waters, surrounded by nothing more than the sound of the water and the heat of the sun.
Whether you're visiting for a romantic honeymoon, a break away from work or as part of a well-earned retirement, this island hopping voyage is a trip that will stay with you for the rest of your life. After relaxing on the beach, pay a visit to the capital, Victoria and immerse yourself in the relaxed island culture, haggling in the markets, eating fresh seafood and strolling along the streets as you mingle with the friendly locals. Everyone is happy in the Seychelles, and there's a reason why – its paradise. [ReadMoreDesk]
If you want to get away and experience an unforgettable holiday in the sun and sea, book yourself a place on a Seychelles cruise and get ready for the trip of a lifetime. If you're a fan of sun and sea, why not check out our Caribbean cruises for more great ideas.
Top Experiences
Praslin Island, Seychelles
Vallée de Mai
Located at the heart of the island in Praslin National Park is the UNESCO World Heritage Site of Vallée de Mai. This nature park, believed by some to be the original site of the Garden of Eden, is one of only two locations where the legendary Coco de Mer, the world's heaviest nut, grows high on ancient palms. It is also home to a variety of unique wildlife, including the rare Seychelles black parrot.
Beaches
The Seychelles is renowned for its stunning beaches, which are typically characterised by powder-white sand, turquoise waters, coconut palms and a scattering of granite boulders. Some of the most stunning include Anse Source d'Argent are Anse Lazio.
Victoria, Seychelles
Giant Tortoises
Moyenne Island is a small island of only 0.089 square kilometres located in the St. Anne Marine National Park off the north coast of Mahe. In 1962, an English man bought the island, planting 16,000 tress, building 4.8kms of natural paths and buying and breeding giant tortoises. The island is now home to around 120 giant tortoises. Now known as the Moyenne Island National Park, it harbours more species per square foot than any other part of the world.