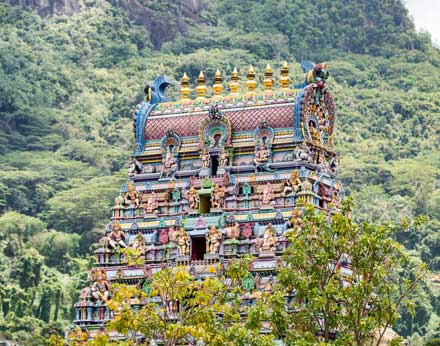 Consisting of more than 150 beautiful islands dotted in the tranquil Indian Ocean, The Republic of Seychelles is famous for its white beaches, blue waters and island charm. A cruise to the Seychelles is more than just a trip in a boat – it's a chance for you to truly unwind in the sun, leaving behind normal life for just a little while and immersing yourself in complete relaxation. [ReadMoreMob]
Experience nature, corals, palm trees, jungles, mountains and stunning natural landscape as you explore the islands and come away feeling like a whole new person. There's nothing quite like gently floating on the blue waters, surrounded by nothing more than the sound of the water and the heat of the sun.
Whether you're visiting for a romantic honeymoon, a break away from work or as part of a well-earned retirement, this island hopping voyage is a trip that will stay with you for the rest of your life. After relaxing on the beach, pay a visit to the capital, Victoria and immerse yourself in the relaxed island culture, haggling in the markets, eating fresh seafood and strolling along the streets as you mingle with the friendly locals. Everyone is happy in the Seychelles, and there's a reason why – its paradise. [ReadMoreDesk]
If you want to get away and experience an unforgettable holiday in the sun and sea, book yourself a place on a Seychelles cruise and get ready for the trip of a lifetime. If you're a fan of sun and sea, why not check out our Caribbean cruises for more great ideas.
Top Experiences
Praslin Island, Seychelles
Vallée de Mai
Once believed to be the biblical Garden of Eden, this pristine, biodiverse forest contains clusters upon clusters of the coco de mer palm (which is unique to the Seychelles). Aldabra Tortoises and rare, endemic black parrots may also be seen here.
Beaches
The Seychelles is renowned for its stunning beaches, which are typically characterised by powder-white sand, turquoise waters, coconut palms and a scattering of granite boulders. Some of the most stunning include Anse Source d'Argent are Anse Lazio.
Victoria, Seychelles
Giant Tortoises
Tiny Moyenne Island, just off the coast, is only 0.089km² in area. In 1962, Englishman Brendon Grimshaw bought Moyenne, planted 16,000 trees and turned it into a paradise for giant tortoises. The island now houses around 120 of these long-lived creatures.
Cruises to Seychelles
Departs: Cape Town • Thu 03 Dec 2020
42 nights • Boudicca • D202930
Chances to encounter incredible wildlife; discover paradise at idyllic islands; taste Far-Eastern culture; and see in the New Year in style make for an unforgettable end to 2020 and start to 2021.
Seek-out South Africa's 'big game' on exhilarating safari adventures; see Madagascar's famous fauna and flora; marvel at the Indian Ocean's largest lagoon in Mayotte; and meet giant land tortoises in the Seychelles.
Spend Christmas Eve in Colombo and Christmas Day on board Boudicca, before visiting culture-rich Malaysia; being part of Singapore's spectacular New Year's Eve celebrations; and uncovering ancient castles, among countless other highlights, in Japan.
From £8,099pp
Fares Explained
|
What's Included
Departs: Southampton • Thu 05 Nov 2020
140 nights • Boudicca • D20GV
A holiday beyond your wildest dreams, this 140-night voyage to some of the world's most iconic and intoxicating destinations offers authentic cultures and traditions, amazing wildlife, spectacular scenery and much more.
Experience an exhilarating Asian exploration, to learn of samurais and geishas in Japan; explore the war-torn history of Vietnam; sample India's engrossing hustle and bustle; and even celebrate New Year's Eve in stunning Singapore.
African adventures include chances to seek-out South Africa's 'Big Five' game and Madagascar's iconic flora and fauna; explore the colossal Namib Desert; marvel at the Great Pyramid of Giza; and sail the impressive Suez Canal.
From £13,999pp
Fares Explained
|
What's Included