The cruise at a glance
The Olsen Way Highlights
Join one of TV's best-loved presenters, Michaela Strachan, who is on board this cruise. Michaela will be hosting insightful talks and accompanying you on a selection of tours, including snorkelling with seals and a hike in Constantia.
Cape Town is one of the world's most culturally diverse cities, with the lively and modern Victoria & Albert Waterfront sitting in the shadow of the instantly recognisable Table Mountain, and surrounded by outstanding flora and fauna. Close by is the World Heritage Site of Robben Island, where Nelson Mandela was incarcerated. Walvis Bay is gateway to the vast dunes of the Namib, the world's oldest desert, and home to Lake Retba. Less well-known destinations in Benin and Togo offer buildings of cultural significance before the towering minarets of Dakar welcome you to this diverse city - our last African stop on this spectacular cruise; before Bolette sails on to the garden island of Madeira.
Explore the Itinerary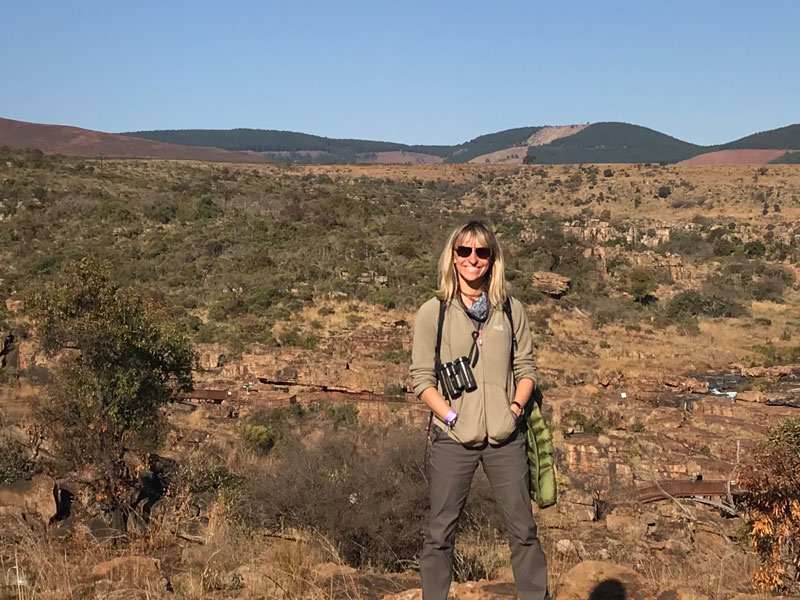 Michaela Strachan
One of TV's best-loved presenters, Michaela Strachan, will be sharing her passion for animal welfare and extensive experience of wildlife conservation with guests onboard this cruise to Africa and the Indian Ocean. From spectacles to predation, rarities to nesting, seasonal highlights to humour; Michaela will talk about British wildlife, wildlife programme making and what makes British wildlife programmes so popular.
From penguin poo to cormorant beaks! Michaela talks about her experiences with SANCCOB, the sea bird rescue centre based in Cape Town. She will talk about saving the highly-endangered African Penguin and her experience of hand-rearing these adorable birds, as well as the 2020 Cape Cormorant crisis when thousands of chicks needed rescuing from nearby Robben Island.
Michaela will also join guests on a selection of tours in Cape Town.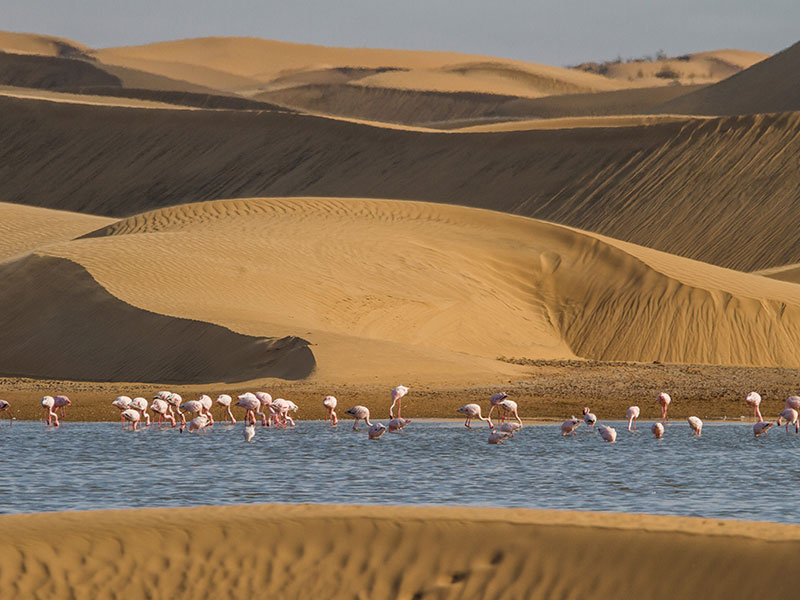 Explore Remarkable Natural Landscapes
On this epic Bolette cruise, we'll take guests to remote, off-the-beaten-track destinations, known for their dramatic natural landscapes. Walvis Bay is gateway to the vast expanse of the Namib Desert, one of the oldest and driest deserts in the world. Here, you could embark on a guided 4x4 tour as you go in search of native wildlife, such as adders, chameleons, and lizards, and learn how they have adapted to survive in this harsh and unforgiving environment, or enjoy a scenic flight over the seemingly-endless sand dunes. In Dakar, you could explore the famous pink waters of Lake Retba, while in São Tomé, take the opportunity to enjoy bird watching in the rainforest. On board, you will be joined by Christopher Buckwell, the sole Diplomatic Representative of the Democratic Republic of São Tomé and Príncipe in the UK, who will be sharing insights into his experiences across this region of West Africa.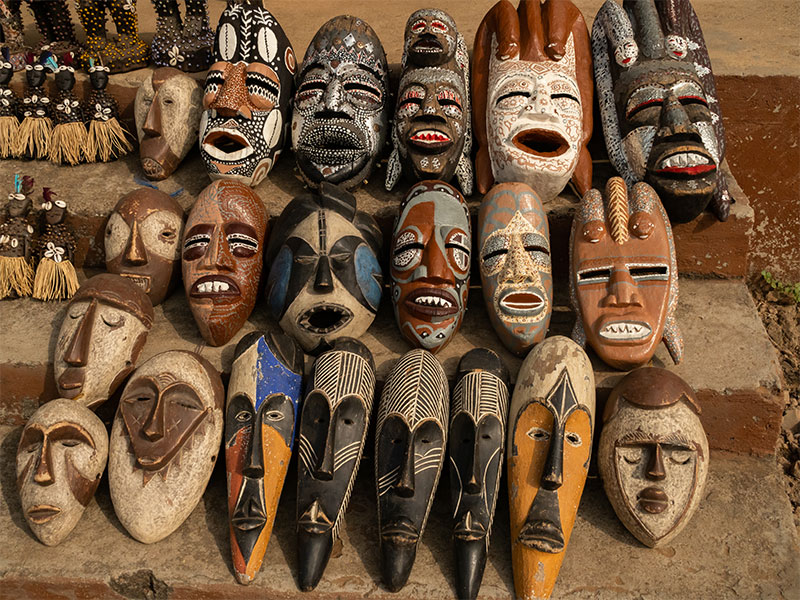 Uncover Vibrant Cultures
In West Africa, you will have the chance to discover the unique cultures which can be found here. From the rich and diverse tapestry of tribal cultures and the ancient and traditional West African religion of Voodoo, to the sense of community found within townships, there are plenty of occasions to discover what life is like in this vibrant region. From Cotonou, immerse yourself in the Voodoo religion with a visit to the sacred forest in Ouidah, the spiritual capital of Benin, while in Lomé, meet with a local Chief and witness a Voodoo ceremony. Cotonou is also your gateway to Ganvia, the unique village built on stilts, whilst in Walvis Bay, there'll be opportunities to visit the Mondesa Township in Swakopmund.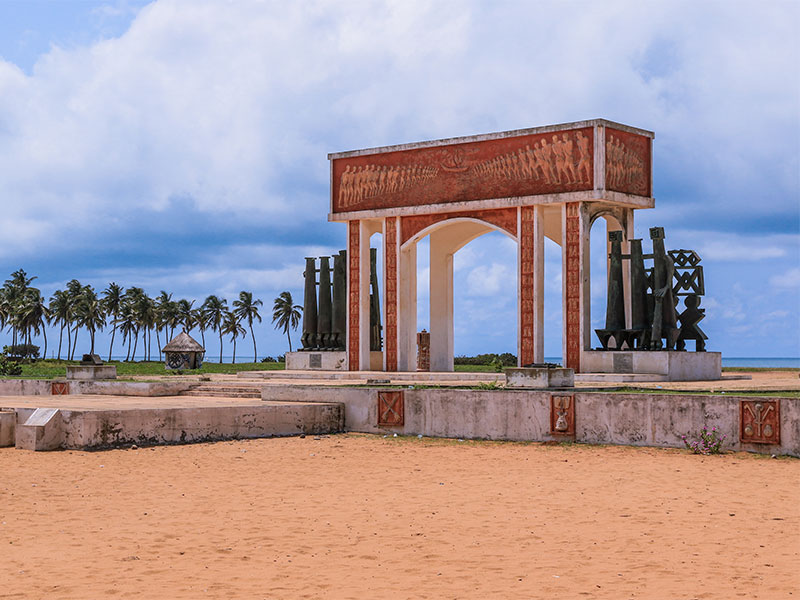 Discover the Legacy of European Trade Routes
European trade routes, which emerged during the Age of Exploration and reached their peak during the period of European Colonialism, shaped the economic, social and cultural landscape of both West Africa and Europe, leaving behind a lasting legacy that can still be seen today. In São Tomé, enjoy a visit to the Monte Café plantation to discover the production methods behind the coffee produced here, and see the rare mangusta fruit which was introduced to the island by the Portuguese. In Funchal, explore the history of Madeiran wine production, while in Tenerife visit the island's first banana plantation to learn about its history and sample the locally produced liquor. One of the more tragic legacies left behind from these old trade routes was the brutal Transatlantic Slave Trade. In Cotonou, you can explore Chacha Square, which used to house the Slave Market, pay your respects at Zoungbodji and witness the infamous Gate of No Return.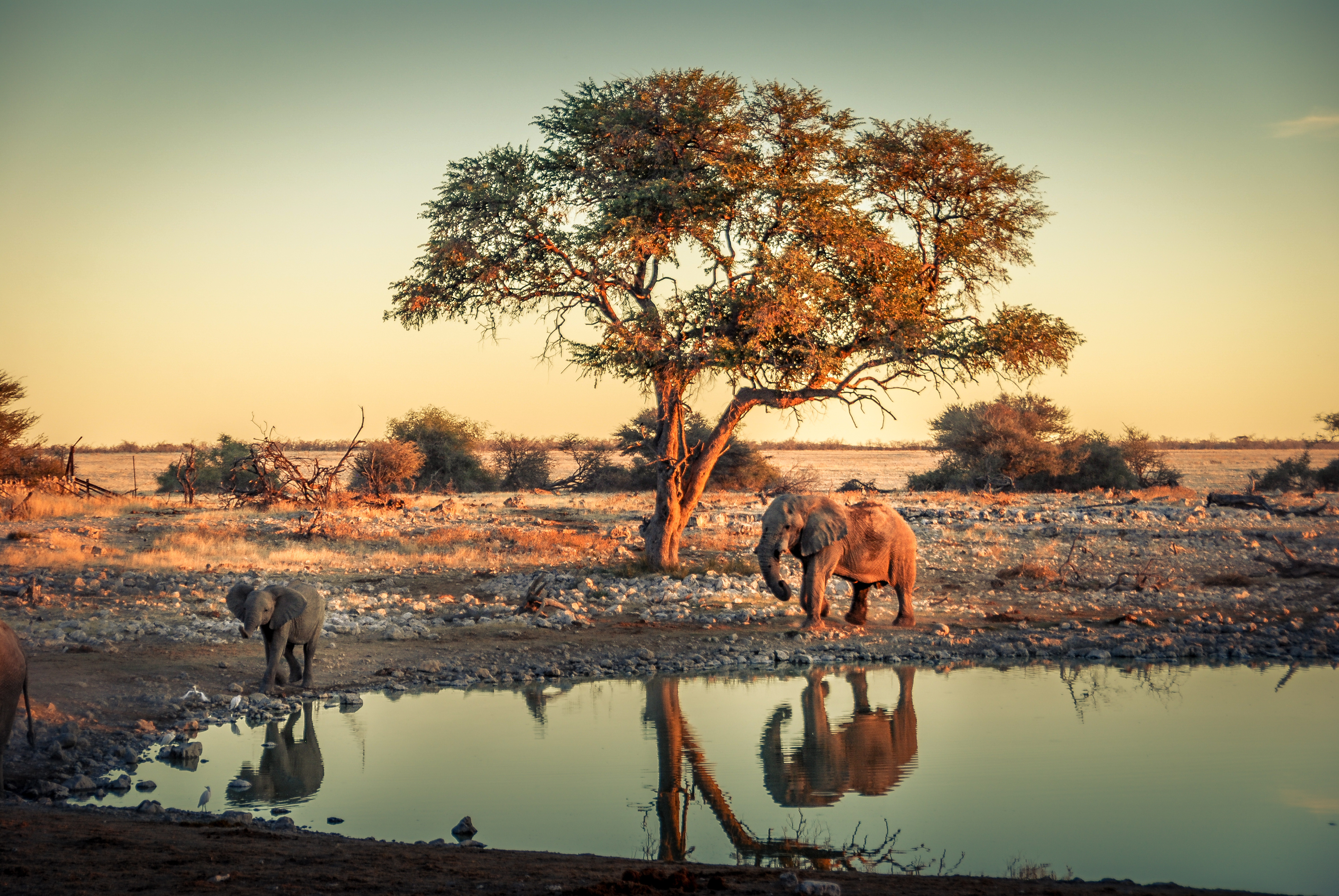 Once-In-A-Lifetime Experiences
Together with our trusted partners, we have planned an incredible once-in-a-lifetime experience for you. You will stay off the ship and all of your travel arrangements, accommodation and meals will be organised for you to ensure that your journey is seamless.
Life On Board
Introducing Bolette
With just 690 cabins Bolette fits perfectly in our fleet of smaller ships. With her warm, welcoming atmosphere, timeless style, and classic open deck spaces providing a place to fully immerse yourself in the magic of ocean cruising.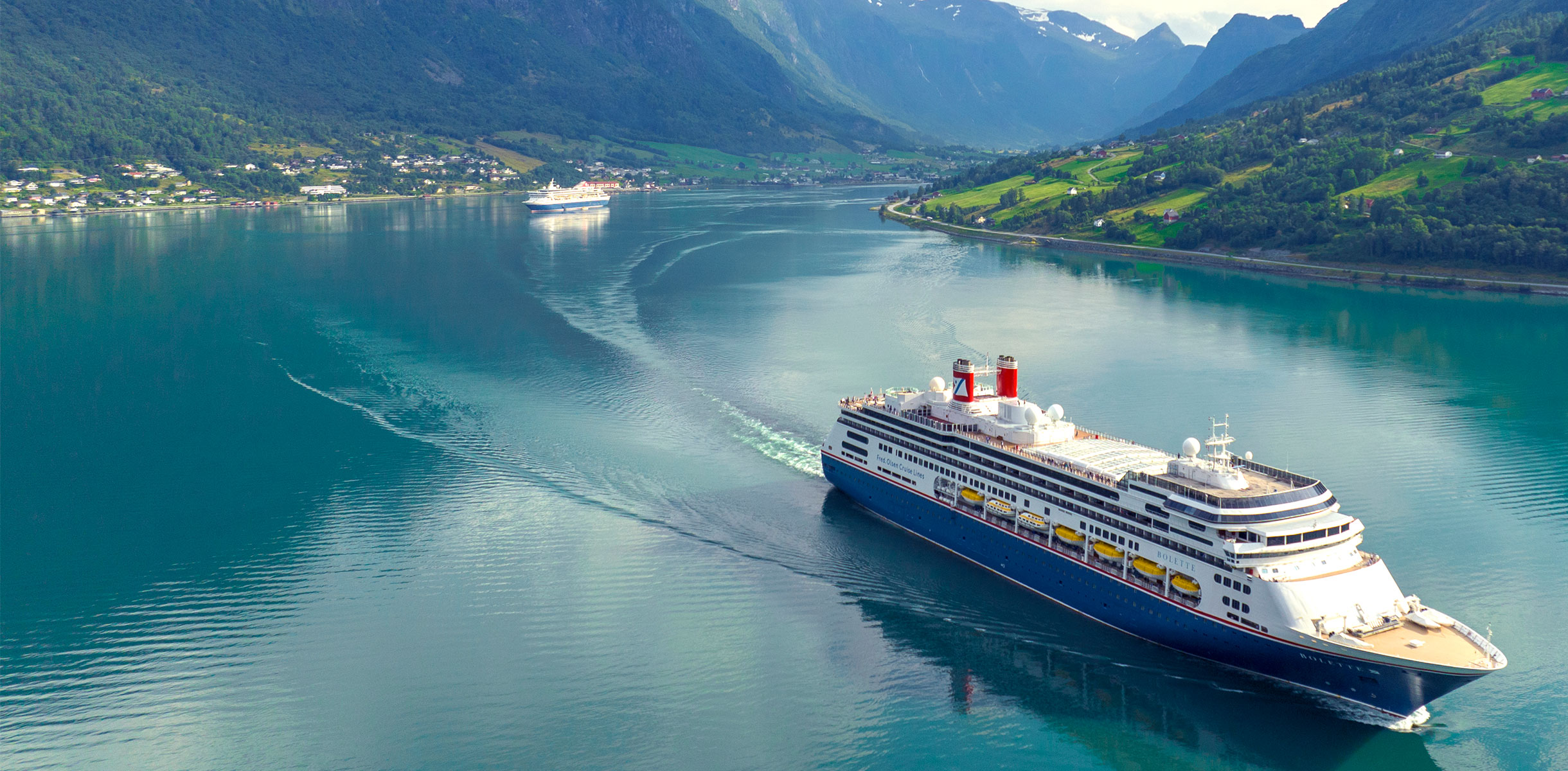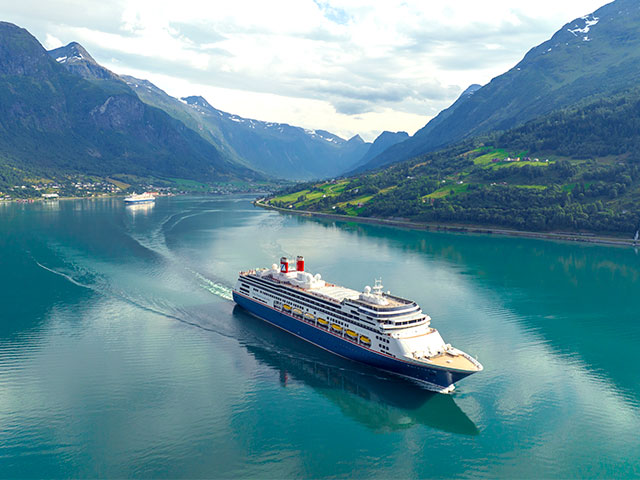 Bolette
Bolette is one of the largest ships, by overall size, in our fleet. With its warm, welcoming atmosphere and timeless style, and classic open deck spaces providing a place to fully immerse yourself in the magic of ocean cruising, Bolette is very much in keeping with what our guests have come to expect from a Fred. Olsen ship.
Explore Bolette
Our Signature Experiences
To make your experience even more special, our Journey Planners have designed a unique programme of Signature Experiences which will allow you to discover real insights about the culture and nature of the places we are visiting, so you can arrive in each destination fully prepared to get the most out of your visit.
Itinerary Insights
We have carefully curated a programme of events to give you a deeper understanding of each of the destinations you will be visiting
Scenic Discoveries
Our Scenic Discoveries are designed to allow you to enjoy seeing the world from the unique perspective of our ships
The Ship and the Sea
Maritime is in our DNA - our history in shipping goes back almost 200 years
The Sky at Sea
There's very little in the natural world more beautiful than a clear night sky, sunrise or sunset seen at sea
Treats of the Region
We love to bring a taste of the region's food, drink, local tastes and culinary traditions to life on board
Cabins, Prices & Offers
Cabin Options On Your Cruise
* Prices correct as of 00:00 29/09/2023, based on the lowest available Fly Cruise fare, and on two people sharing a twin cabin. Please call +441473746175 for live availability & prices.
* Prices correct as of 00:00 29/09/2023, based on the lowest available Fly Cruise fare, and on sole occupancy. Please call +441473746175 for live availability & prices.
Cruise Offers
FREE On Board Spend UP TO £200pp
Freedom Fare
What's Included
SO MUCH ALREADY INCLUDED
As well as our Signature Experiences, there is a host of other treats to enjoy on board our ships.
À la carte breakfast, lunch & dinner

Daily buffet dining options

Late night Supper Club

Afternoon tea

Self-service tea & coffee

In-cabin dining & snacks
Evening shows

Live music & dancing

Dance classes

Lectures & talks

Cookery demonstrations

Traditional deck games

Daily games & quizzes
Swimming Pools

Jacuzzis

Fitness Centre

Fitness Classes
Treats & Pastimes
In addition to our Signature Experiences, we have a selection of lovely Treats & Pastimes for you to enjoy when on board. Just check your Daily Times each day for full details.
Discover our Treats & Pastimes
Enhance your cruise
Each of our cruises has been carefully designed for you to get the very best out of your time on board; and now you can enhance your cruise to make it even more special.
Explore all extras