The cruise at a glance
The Olsen Way Highlights
Unforgettable experiences await you on this epic exploration of Canada, timed by our team to coincide with the fall season. You will have the chance to capture the changing colours at some of the most picturesque national parks, including Jacques-Cartier, Gros Morne and Forillon. From meeting an award-winning fiddler in St John's and learning about Newfoundland's Irish heritage to delving into the history of the indigenous Mi'kmaq people, there's remarkable local culture to uncover at every turn. You can also gain an insight into the region's past when the French and British fought to colonise the land. Wildlife charity ORCA will have representatives on hand to help you spot marine life from Borealis.
Explore the Itinerary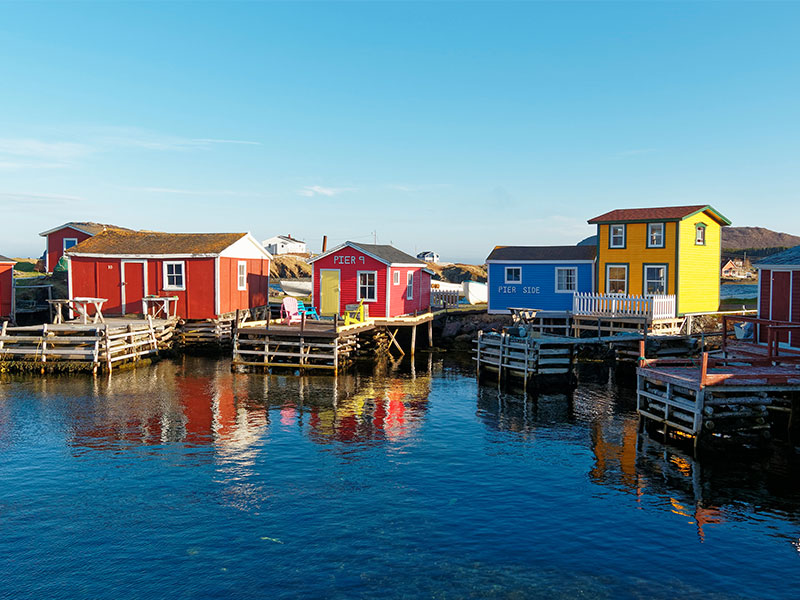 Newfoundland's Irish Heritage
On this cruise to Canada aboard Borealis, you can discover more of the Irish roots in Newfoundland. Many settlers originally arrived from Ireland in the 17th century, in pursuit of riches from the fish trade, but St. John's became popular when immigrants arrived during the Great Potato Famine in the 1800's. Today it is a twinned city with Waterford in Ireland, and Irish heritage is strong with musical connections – you may have the opportunity to join a tour to see award-winning fiddler Kelly Russell; or hear the story of Luke Ryan, a fisherman who sought permission to build a fishing room here in 1818.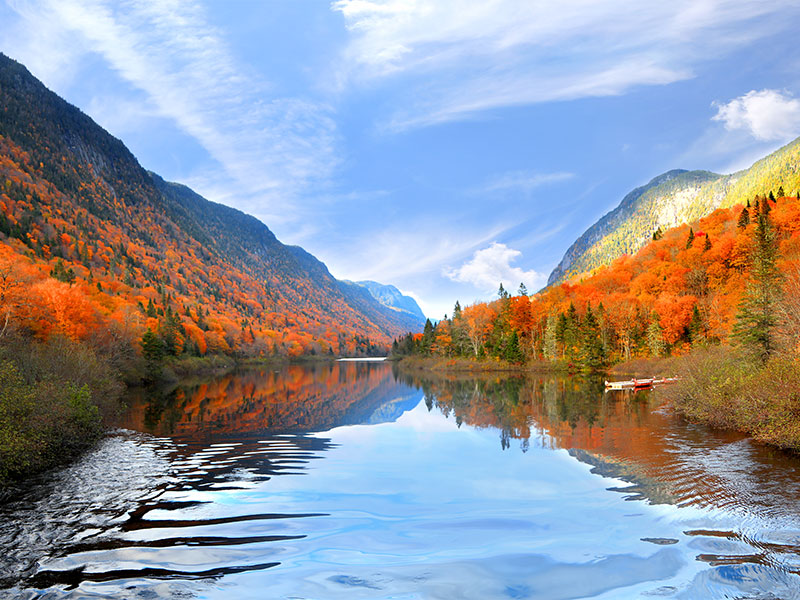 Remarkable Canadian Landscapes
This cruise has been perfectly timed for guests to experience the incredible changing colours of Canada's foliage in the fall. Forests will be ablaze with vibrant oranges and reds interspersed with green, as the 'leaf peeping' season begins. There are a number of parks on this cruise which can be visited to see this natural phenomenon at its best, including Gros Morne, Jacques Cartier and Saguenay National Parks.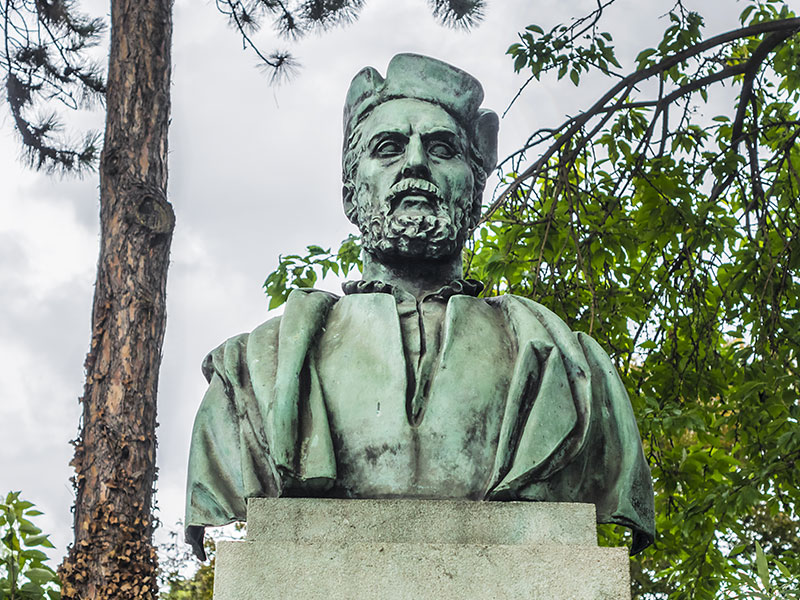 Quebec's link to European explorers
In April 1534, explorer Jacques Cartier arrived in Canada for the first time, having left from St. Malo in France some three weeks earlier. He was welcomed by the resident Iroquois people, but he forced them to accompany him on this and further journeys, thus causing ill-feeling and making settlement difficult for many years. Whilst he didn't return to Canada again, his detailed observations enabled successive French explorers and settlers on their ventures to North America.
Life On Board
Introducing Borealis
Sister-ship to Bolette, Borealis is perfectly suited for enjoying scenic cruising of the world's lesser-known waterways. From cruising past remarkable landscapes and historical sites to capturing the beauty of the natural world.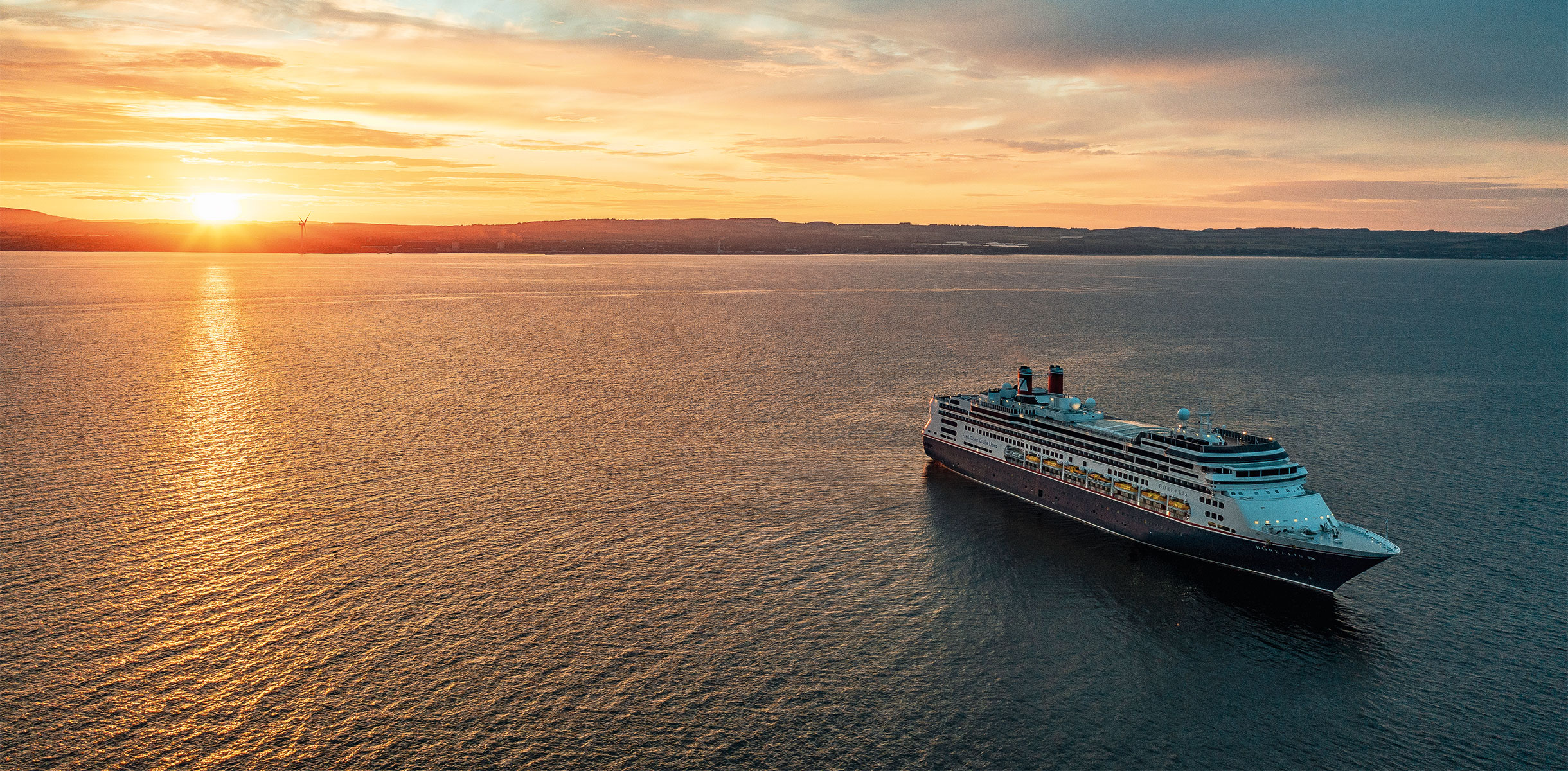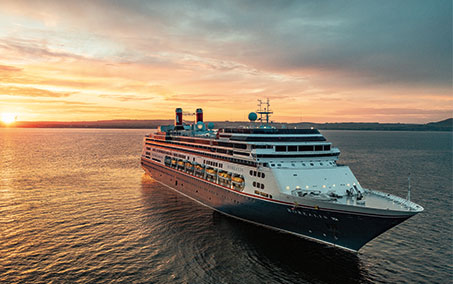 Borealis
Sister-ship to Bolette, Borealis is perfectly suited for taking guests on a journey around the globe, enabling more exploration in more exciting ports. Her smaller size, spacious public areas, open deck spaces and impressive array of restaurants make her perfect for longer voyages, and shorter journeys alike.
Explore Borealis
Our Signature Experiences
To make your experience even more special, our Journey Planners have designed a unique programme of Signature Experiences which will allow you to discover real insights about the culture and nature of the places we are visiting, so you can arrive in each destination fully prepared to get the most out of your visit.
Itinerary Insights
We have carefully curated a programme of events to give you a deeper understanding of each of the destinations you will be visiting
Scenic Discoveries
Our Scenic Discoveries are designed to allow you to enjoy seeing the world from the unique perspective of our ships
The Ship and the Sea
Maritime is in our DNA - our history in shipping goes back almost 200 years
The Sky at Sea
There's very little in the natural world more beautiful than a clear night sky, sunrise or sunset seen at sea
Treats of the Region
We love to bring a taste of the region's food, drink, local tastes and culinary traditions to life on board
Cabins, Prices & Offers
Cabin Options On Your Cruise
* Prices correct as of 14:00 22/09/2023, based on the lowest available Cruise Only fare, and on two people sharing a twin cabin. Please call +441473746175 for live availability & prices.
* Prices correct as of 14:00 22/09/2023, based on the lowest available Cruise Only fare, and on sole occupancy. Please call +441473746175 for live availability & prices.
Cruise Offers
Enjoy FREE drinks Saver Fare
Freedom Fare
What's Included
SO MUCH ALREADY INCLUDED
As well as our Signature Experiences, there is a host of other treats to enjoy on board our ships.
À la carte breakfast, lunch & dinner

Daily buffet dining options

Late night Supper Club

Afternoon tea

Self-service tea & coffee

In-cabin dining & snacks
Evening shows

Live music & dancing

Dance classes

Lectures & talks

Cookery demonstrations

Traditional deck games

Daily games & quizzes
Swimming Pools

Jacuzzis

Fitness Centre

Fitness Classes
Treats & Pastimes
In addition to our Signature Experiences, we have a selection of lovely Treats & Pastimes for you to enjoy when on board. Just check your Daily Times each day for full details.
Discover our Treats & Pastimes
Enhance your cruise
Each of our cruises has been carefully designed for you to get the very best out of your time on board; and now you can enhance your cruise to make it even more special.
Explore all extras