Blessed with beautiful sunshine and a gloriously mild climate all year round, it's no wonder that the Canary Islands have long been a much-loved holiday destination for visitors from the European mainland and beyond, who are drawn in by these beach-laden havens of relaxation.
But there's more to this Spanish archipelago than its resorts; each island is a wonderland of diverse landscapes and attractions, many of which are protected under declared Biosphere Reserve status. From majestic volcanos and mountain peaks, to subtropical forests where waterfalls tumble amongst scenes of lush green flora teeming with wildlife, the Canaries have it all, and hopping between the islands on a Fred. Olsen cruise can make for a discovery beyond your wildest expectations...
Lanzarote – the volcanic realm
Lanzarote flaunts its volcanic heritage, particularly within the protected Timanfaya National Park, where the multi-coloured earth surrounding the Fire Mountains varies from rusty reds and burnt oranges to deep browns and even black. This desolate setting is pockmarked with crater cones and contorted formations moulded from solidified lava, while further south, the La Geria region presents a surprising change of scenery where vineyards grow out of the black volcanic soils.
The islanders here have developed innovative ways to work with their landscape, but none more so than artist and architect, Cesar Manrique. His huge influence and love for his homeland is displayed in many of Lanzarote's top attractions, including his former home (now a museum) where he creatively turned five lava bubbles into a series interconnected rooms and courtyards. He also helped develop the beautiful saltwater lagoon of Jameos Del Agua Cave, known for its unique miniature white crabs; the phenomenal Mirador del Río lookout point; and his fascinating cactus garden.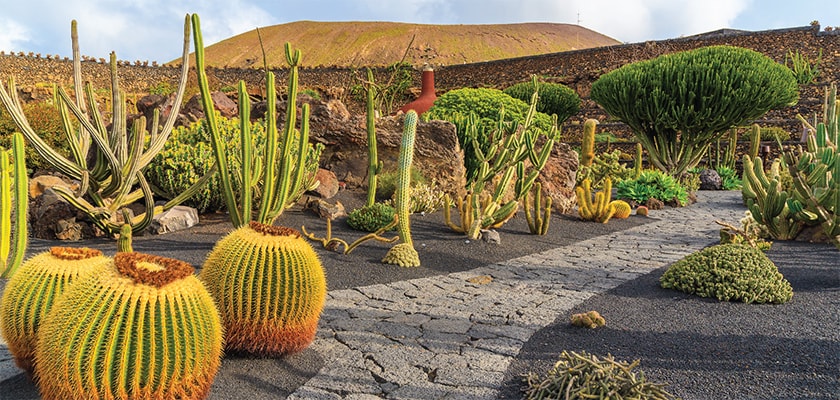 Gran Canaria – a desert oasis
Gran Canaria's oasis-like sand dunes and fragrant pine-forests help to make up the island's well-deserved UNESCO Biosphere Reserve status. The undulating dunes and palm trees of Maspalomas are a unique highlight within the Canaries, and an important part of the archipelago's ecosystem. Fronted by a spacious beach that is made all the more pleasant by a soothing warmth that Gran Canaria exudes throughout the year, Maspalomas is a great place unwind, whether that's by topping up your tan on the beach, or taking a refreshing dip in the inviting blue waters.
Else where on the island, contrasting beaches and forests, green calderas and arid plains, and quaint villages nestled within the valleys await. With its pretty whitewashed houses tranquil Agaete is worth a visit, as are the historic towns of Teror and Arucas, while the cosmopolitan capital, Las Palmas, enjoys a lively atmosphere and appealing urban beaches. Take in the mix of Renaissance, Gothic and Neo-Classical architecture in the city's Vagueta district – it's also a great area for browsing boutiques or popping into a bar for a refreshing drink or two.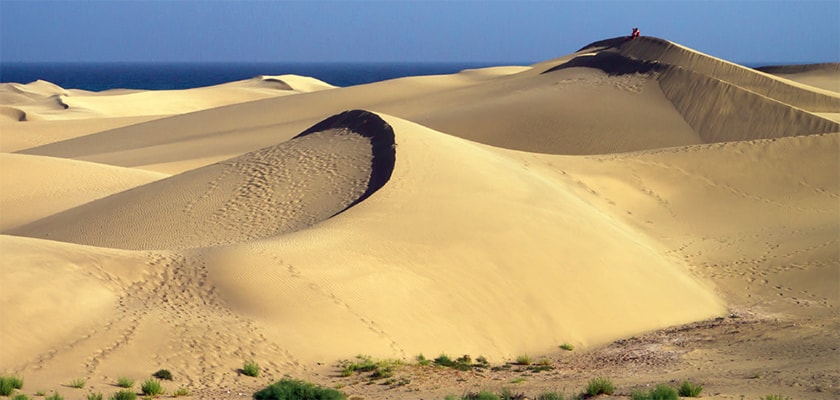 La Palma – the verdant isle
Nicknamed 'La Isla Bonita' (The Pretty Island), La Palma is revered for its lush, spectacular landscapes. The entire island is a UNESCO Biosphere Reserve, with scenes that range from untouched forests and tumbling waterfalls to the rugged plains and soaring peaks of San Antonio Volcano. Wonderful walking trails are an inviting guide through the best areas of natural beauty, including the rare laurel forests of Los Tilos, loaked by indigenous vegetation. The Cumbrecita look-out point offers astounding views of another natural spectacle; from here you can gaze into the mighty verdant crater of the Caldera de Taburiente National Park.
Meanwhile, in the island's capital, Santa Cruz, a stroll around the Old Quarter is a wonderful way to while away the day. The colourful mansions that line the cobbled streets are adorned with quaint wooden balconies, draped in beautiful flowers, offer an alternative insight into La Palma's charms. If you're feeling a little peckish, the city's elegant squares are the ideal place to sample local cuisine mixed with a little people-watching.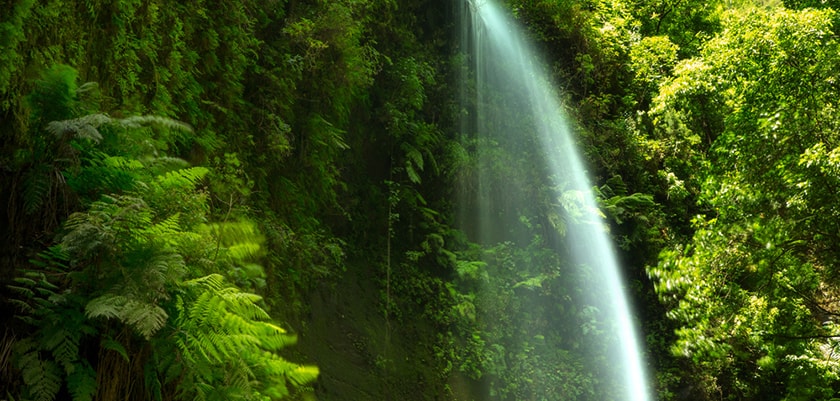 Tenerife – cosmopolitan & historic
Tenerife has been attracting tourists for decades – and rightly so. The largest island in the archipelago, there's a great range of attractions and activities available – including shopping, golf, hiking, sun bathing and exploring local parks and picturesque towns, as well as the chance to visit the world's third highest volcano, Mount Teide, and its surrounding National Park.
The capital, Santa Cruz, has a lively, cosmopolitan atmosphere complimented by a strong cultural heritage that's evident in the brightly painted buildings, popular tapas bars and enlightening museums. Just outside of the city sits the historic town of La Laguna; its well-preserved centre is a UNESCO World Heritage Site that's well worth a visit. As is the nearby Anaga Rural Park, a green, mountainous region that covers Tenerife's northern tip, occupied only by a handful of traditional hamlets. If total relaxation is your thing, head to one of the glorious golden beaches that stretch along the island's sun-kissed coast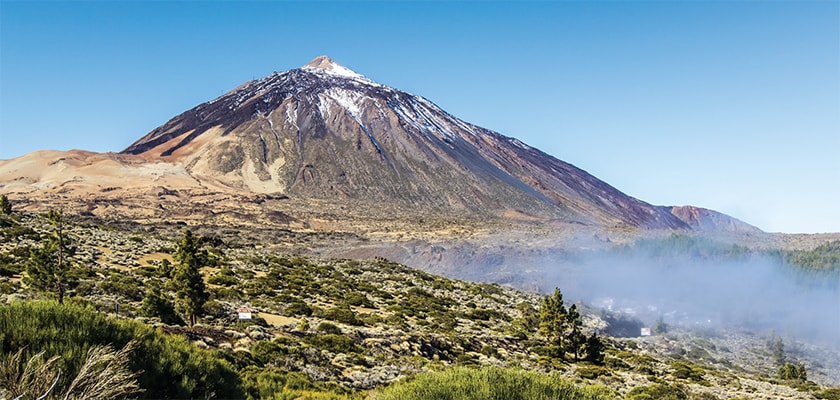 La Gomera – prehistoric nature
The forest-clad mountains of La Gomera's interior are encircled by craggy sea-cliffs and black sand beaches, creating some excellent vantage points. One of the best has to be the viewpoint at the Roques – a series of giant rock formations that jut out of the lush ravines below. When approached from the capital, San Sebastian, the Roques appear like stone guardians at the entrance of the Garajonay National Park. The mist shrouded canopies and tangled, mossy trees of this prehistoric Laurel forest, hang over a carpet of green ferns creating an enchanting atmosphere in this ancient woodland.
Another area of natural beauty is Valle Gran Rey – a verdant region where little houses and terraced farmlands cling to the sides. If a relaxed cityscape is more your thing, then discover the sites of San Sebastian. You could be walking in the footsteps of explorer Christopher Columbus; he reportedly once stayed here.