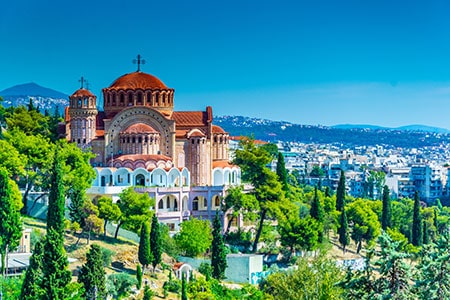 Situated at the heart of the Thermaic Gulf, Thessaloniki is Greece's lively, bustling second city and one of the most important and popular in the Med. With its busy port, the city serves as the commercial, business and transport hub of Northern Greece, while the mix of quintessentially Greek beauty, history, culture and cuisine on offer draws in visitors from across Europe and beyond en masse every year.
When you step ashore and explore here, you quickly understand why so many choose to spend their well-earned time away in Thessaloniki. A walk through the streets, squares and various districts of the city centre is like walking through history; one moment you're admiring beautifully-preserved old houses and neoclassical buildings, the next you're sampling a taste of modern Greek life amongst stylish buildings and trendy shops, cafés and restaurants. Look out for many monuments and architectural highlights, such as the Arch of Galerius, an intricate 4th-century monument and Thessaloniki's most famous sight, the White Tower, at the busy waterfront.
The waterfront and promenade areas are perfect for strolls in the Mediterranean sunshine, or a cycle ride if you prefer – these atmospheric districts are alive with locals and visitors alike, enjoying delicious food, drink, music and entertainment. If you prefer for something a little more laid-back, there are plenty of beautiful beaches within easy reach, perfect for spending a few hours indulging in peaceful relaxation.
Cruises to Thessaloniki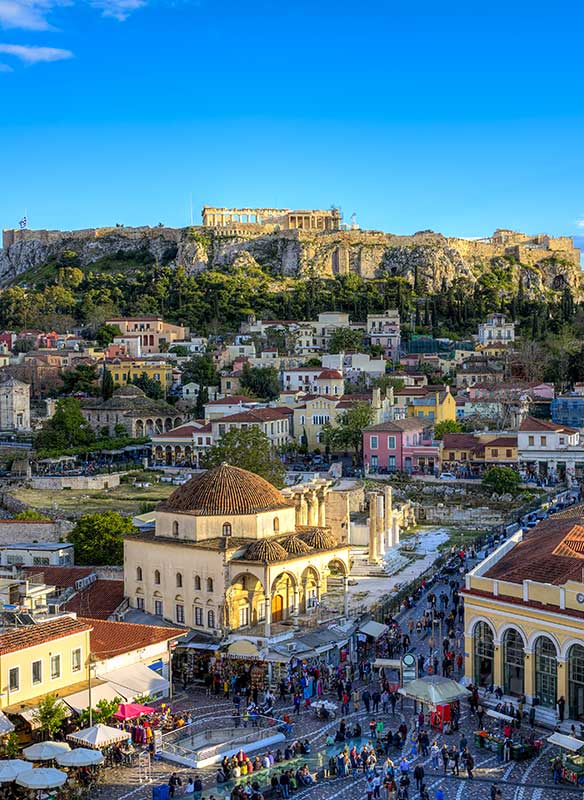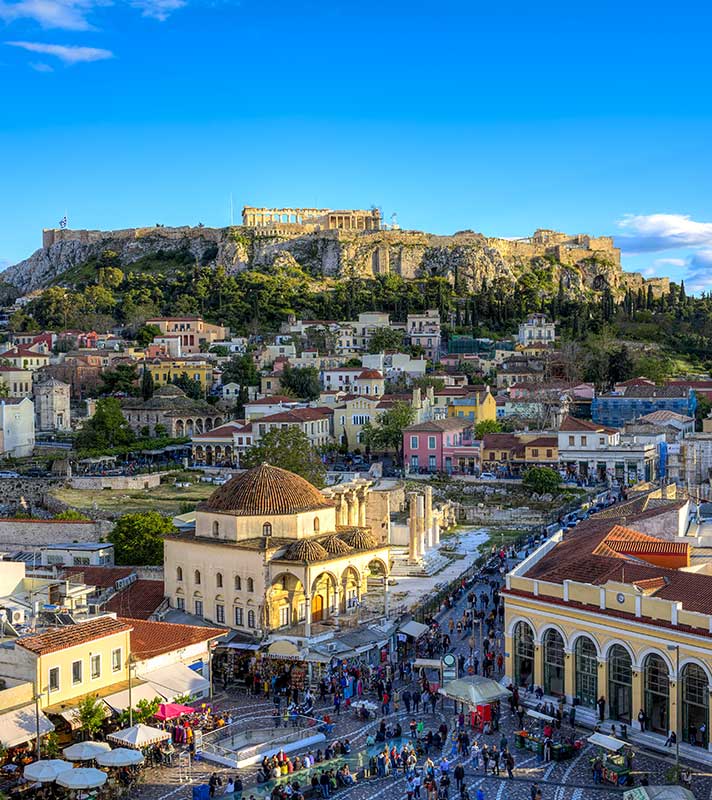 Historic Landmarks of Greece & the Adriatic
• L2222
Dover
Balmoral
Tue 27 Sep 2022
28 nights
Delve into the rich history and culture of Adriatic and Mediterranean cities
Explore the ancient sites of Dubrovnik, Kotor, Athens and Olympia
Sample the beauty and culture of Greece, Spain and Malta