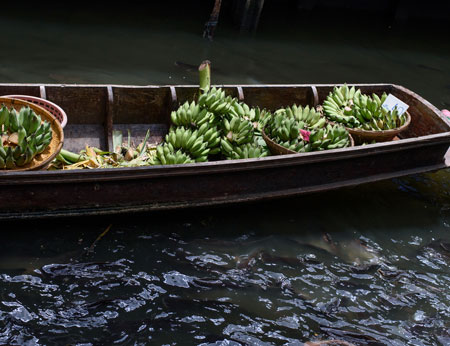 The little Indian village of Parintins sits on an island in the Amazon River and is the site of the annual Boi-Bumbá folk festival, the biggest in Brazil after Carnival in Rio.
The port area has a flea market and a colourful floating market with dozens of boats jammed together, selling fruit, vegetables, fish and souvenirs. The town itself has a few interesting buildings, including a brightly painted cathedral in Portuguese colonial style, with an ornate interior.
Thousands of people descend on Parantins on the last weekend of June for the Boi-Bumbá festival, one of the largest parties in the Amazonas. The festival focuses on a rivalry between two local clans.
Destination Highlights
Boi Bumba
Parintins is known primarily for its annual Boi Bumba folklore festival, one of the largest revenue sources for the city's residents. The three-day duelling theatrical celebration uses elaborate costumes, parade carts and puppets to perform a show based on indigenous legends gathered from several tribes and based on tales from Brazilian Amazon half-breed caboclo traditions.