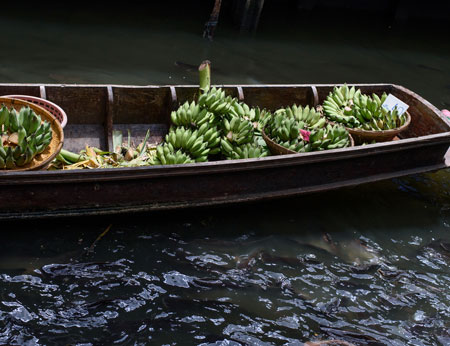 The little Indian village of Parintins sits on an island in the Amazon River and is the site of the annual Boi-Bumbá folk festival, the biggest in Brazil after Carnival in Rio.
The port area has a flea market and a colourful floating market with dozens of boats jammed together, selling fruit, vegetables, fish and souvenirs. The town itself has a few interesting buildings, including a brightly painted cathedral in Portuguese colonial style, with an ornate interior.
Thousands of people descend on Parantins on the last weekend of June for the Boi-Bumbá festival, one of the largest parties in the Amazonas. The festival focuses on a rivalry between two local clans.