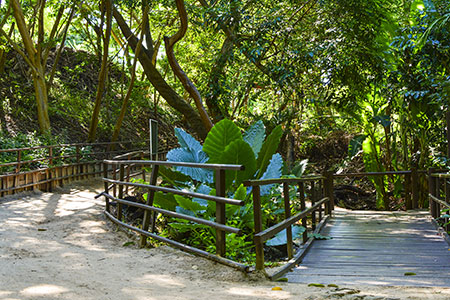 The sun-kissed Brazilian city of Fortaleza is a lot more than just a top beach resort on the country's north-eastern coast. The capital of the state of Ceará sits in the middle of an unbroken stretch of beaches – including Praia do Futuro and the world-renowned Jericoacoara – punctuated by red cliffs, rolling dunes, lagoons and tiny fishing villages.

The busy streets of Centro, the oldest part town, is packed with small stores and is a lively area to explore by day. Fortaleza's nightlife is a lot of fun, and the city's folklore traditions can be experienced in dance performances at the century-old, art nouveau theatre, José de Alencar. The excellent Centro Dragão do Mar de Arte e Cultura includes museums, cinemas, theatres, galleries, a planetarium and cafés in an extensive complex linked by elevated walkways.

Another architectural treasure is the neo-Gothic Catedral Metropolitana, and the Memorial da Cultura Cearense is one of several excellent museums in the town. Away from the centre, the Parque Ecológico do Côco was created to protect the mangrove forest alongside the Rio Côco.
Top Experiences
Forró
This genre of Brazilian music originated in Fortaleza, northeastern Brazil. It encompasses a variety of dance styles as well as a number of different musical beats. Forró has gained widespread popularity in all regions of Brazil.
Foraleza Beaches
Fortaleza has about 25km of urban beaches, some of which rank as the best in Brazil. With 350 days of sunshine annually, the water temperatures are comfortable throughout all seasons. From north to south, the urban beaches of Fortaleza are Iracema, Meireles, Mucuripe and Praia do Futuro.