Activities & Entertainment on Black Watch
When you explore the world in the comfort and timeless elegance of Black Watch your on board experience is just as memorable, enjoyable and stimulating as your time spent ashore. [ReadMoreMob]On every cruise adventure there's plenty to keep guests entertained, from a wide range of daily activities to fantastic live shows in the evenings. How much or how little you join is entirely up to you, but with insightful talks and lectures, classes and quizzes, 4k & 3D films, classic cabaret, stand-up comedy and much more on offer in the ship's comfortable and spacious lounges and public areas, you're sure to find something to suit your personal tastes and interests.
On hot, sunny days and clear evenings, and during scenic cruising of some of the most spectacular waterways on earth, Black Watch's classically-designed open decks and outside spaces are always an enticing prospect. Perhaps you'll opt to head up to the Sun Deck to top-up your tan, practice your golf swing or even enjoy a game of tennis; grab a drink at the Marquee Bar or dip your toes in the pool on Marquee Deck; or take a relaxing stroll along Lido Deck's traditional, teak-lined promenade.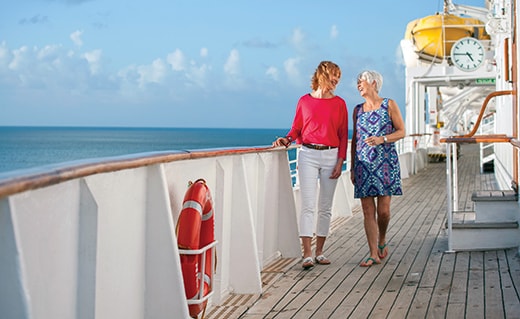 Whilst on board Black Watch you'll be treated to guest speakers and performers, art and craft lessons and fun quizzes, along with yoga, Pilates and other fitness activities to suit your needs and interests. Most daytime activities will be held either out on deck in the sea air, or at the Neptune Lounge, comfortable Morning Light Pub or the sociable Lido Lounge with open views out to sea. Where possible, we also offer you the chance to really immerse yourself in the destinations on your itinerary with our exciting on board RIBs, which can take you even closer to unmissable sights and highlights found off the regular tourist trail.
On sea days, it's our pleasure to inspire you with the chance to learn new hobbies or skills. You could choose from photography talks, ballroom dancing lessons, singing and language classes, theatre workshops, watercolour tutorials or even join in with our Book Club. Activities vary from cruise to cruise and are highlighted each day in your copy of the Daily Times.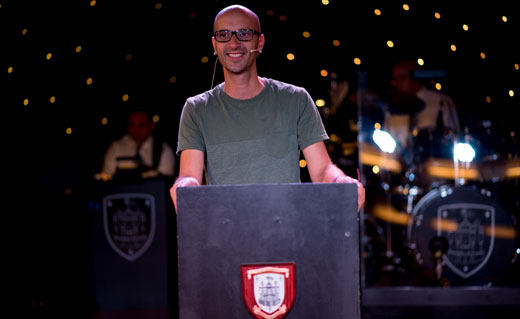 Our range of fascinating lectures from leading experts are always popular on board. Previous subjects have included wine tasting, the sky at night, maritime history and piloting Concorde.
Equally, guests value an insight into the destination they're heading to our knowledgeable port lecturers share all the information you'll need for venturing ashore, so you can be confident of making the most of your time in each port of call.
On board Black Watch, the comfortable and spacious Neptune Lounge is the ideal venue for these talks, with plenty of seating available and friendly staff on hand to serve you with your favourite tipple as you enrich your cruise experience.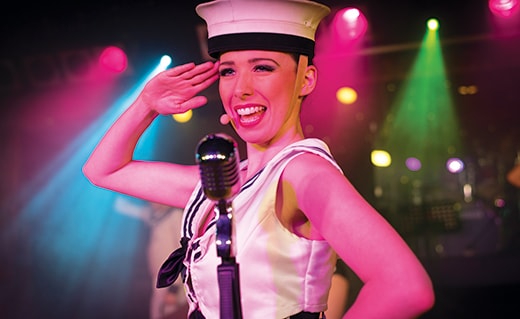 When the lights go down on board Black Watch, we'll treat you to a selection of live shows ranging from music and cabaret to quick-fire stand-up comedy. Just relax, sit back and enjoy the fabulous acts with your favourite tipple or cocktail in our Neptune Lounge. After the main show, there's usually a chance to catch a set from our Ship's Orchestra and show-off your dance moves. With our talented Dance Hosts on hand, no-one goes too long without a dance partner.
There is always the chance to dance the night away to tunes performed by your ship's resident band in the Neptune Lounge. Or head up to to the tranquil Observatory taking in the midnight ocean view and music from our talented pianist. For those wanting to extend their evening, head to the Lido Lounge where talented solo and double acts are sure to have you singing along each evening. Here you can step straight from the dancefloor out onto the ship's deck for a stroll under the stars.