Protecting whales and dolphins in the UK & European waters
As part of an offical partnership, Fred. Olsen are proud to be working with marine wildlife charity ORCA, who will be sending teams of volunteers on a selection of Fred. Olsen sailings.
The conservationist team's objective will be to locate whales and dolphins, observe their behaviours, and to provide guests with a unique experience, offering them the opportunity to take an active role in marine science and conservation. The cruises will also enable ORCA to collect vital data on the species and numbers of marine life sighted and identify wildlife hotspots, feeding directly into the charity's Cruise Conservationist Programme and its conservation work. [ReadMoreMob]
Pop along to one of their guest lectures, or find them on deck to ask them any questions you may have. With the help of ORCA, you may be lucky enough to spot several mesmerising whale and dolphin species, all whilst learning more about ORCA's conservation efforts.
HALIFAX & THE SCENIC SIGHTS OF CANADA
Borealis

|

Liverpool

|

9
th August 2022
|
15 nights
| S2221
Prices from £1,499pp - PLUS On Board Spend
Explore Cape Breton from Sydney
Hike the coastal trails in Newfoundland
On Borealis, look out for whales with ORCA conservationists
There are no cruises that match your selection. Please clear the filters and try with different or fewer options.
Maiden Voyage & Scenic British Isles & Summer Wildlife | Bolette | 8-nights | T215

ORCA Team: Tony Chenery & Andrew Crowder
Bird Species Recorded at sea
Northern gannet
Great cormorant
Great northern diver
Shag
Common guillemot
Razorbill
Black guillemot
Atlantic puffin
Manx shearwater
Sooty shearwater
European storm petrel
Northern fulmar
Greater black backed gull
Herring gull
Black headed gull
Mediterranean gull
Arctic skua
Great skua
Black legged Kittiwake
Common tern
Arctic tern
Oystercatcher
Golden plover
Curlew
Whimbrel
Swift
Barn swallow
Spotted flycatcher
Redstart
Northern wheatear
White tailed eagle
Peregrine falcon

Cetacean Species Recorded
Short beaked common dolphin
White beaked dolphin
Atlantic white sided dolphin
Risso's dolphin
Harbour porpoise
Minke whale
Unidentified dolphin species


Other Marine wildlife: Species Recorded
Atlantic grey seal
Common (harbour) seal
Basking shark
Ocean sunfish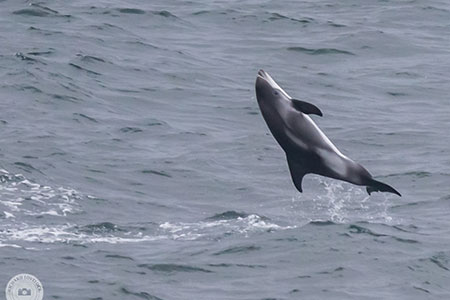 ORCA
Anna Bunney | Head of Education
Anna Bunney is the Head of Education for ORCA, and manages the outreach and education elements of the charity's programmes. A geographer by training and wildlife conservationist by trade, Anna is particularly fascinated with marine mammals and delivers presentations and lectures on a daily basis to a variety of audiences. [ReadMoreMob]Anna also manages the ORCA Wildlife Officer programme that, through raising awareness of the incredible wildlife in UK and European waters, inspires passengers on ferries and cruise ships.
Anna has a huge amount of experience at sea, having been a Wildlife Officer and Expedition Staff on various ships sailing the North-East Atlantic Ocean. Her love for marine wildlife has taken her around the world, from Borneo to Madagascar, Iceland to Thailand and Canada to Norway. Despite this rich travel, Anna still truly believes that the best marine wildlife in the world can be found in Europe and so has dedicated her work to protecting marine mammals in this area.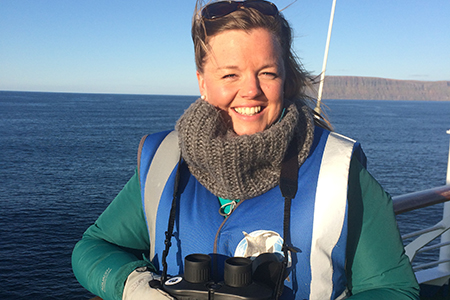 Jenna Silk | Cruise Conservationist
Jenna has been involved with ORCA since 2014 when she took part in a one-day ORCA Marine Mammal Surveyor training course at her university in Cambridge while studying for a degree in Zoology. Since then, Jenna's time at sea with ORCA has always been the highlight of her year, enabling her to share her knowledge and enthusiasm for whales, dolphins and porpoises, with hundreds of passengers on board cruise ships and ferries. [ReadMoreMob]
In 2019, Jenna began working for ORCA full-time as a Cruise Conservationist Coordinator. As much as she loved her previous role in the rescue and rehoming of domestic pets, nothing could quite compare to the joy she's found with ORCA; seeking the thrill of spotting the slightest splash, fin or blow of a distant whale or dolphin, and watching a deck full of passengers come alive as an animal approaches the ship.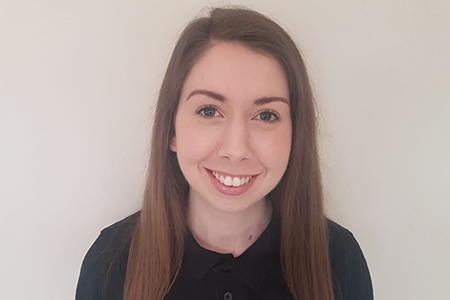 Steve Jones | Head of Partnerships
Steve Jones is the Head of Partnerships for ORCA, overseeing the relationships the charity maintains with the shipping industry and leading ORCA's unique Cruise Conservationist programme. Working with the rest of the team, this programme allows ORCA to collect scientific data in some of the richest parts of the ocean whilst showing guests the amazing life that can be found beneath the waves. [ReadMoreMob]
With his commercial background, Steve's experience has proved valuable in the charity sector, helping him to develop ORCA's broad ranging partnerships with shipping and cruise companies. Steve has been passionate about the marine environment since he was young, and his job at ORCA has allowed him realise his dream of making a contribution to keeping the ocean safe for future generations.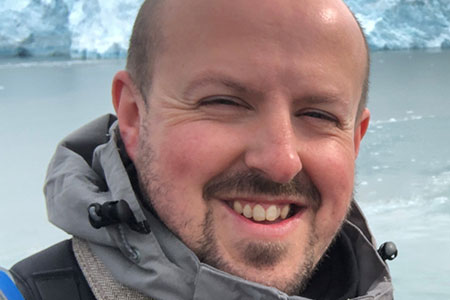 Shenaz Khimji | Cruise Conservationist
Shenaz began her career in wildlife conservation working in the Neotropical rainforests of Peru and Argentina. During this time, she became specialised in the nocturnal behaviour of owl monkeys, publishing her first peer-reviewed paper on the species and gaining an Msc in Primate Conservation.
Shenaz became involved with ORCA in 2007, through a desire to focus on conservation closer to home in the UK. Although she began as a marine mammal surveyor on North Sea and Channel ferry routes, her responsibilities have evolved over the years into guide and surveyor roles observing cetaceans in seas as far afield as the East Atlantic, Arctic, North Pacific, Bering Sea and Bay of Biscay. Shenaz is now involved with training the next generation of marine mammal surveyors through her position as an ORCA Team Leader.
Back on land, Shenaz continues to work in conservation, most recently in the Scottish Highlands helping to restore Europe's largest blanket bog, an important carbon store and habitat for some of the UK's rarest breeding birds, insects and flora.
Elfyn Pugh | Cruise Conservationist
As well as being a long serving trustee of the ORCA charity, Elfyn is also an experienced volunteer Marine Mammal Surveyor Team Leader and ORCA wildlife guide on ocean cruises and on passenger ferries across the Bay of Biscay. Elfyn has had a passion for wildlife since his youth, especially birds and mammals, and his interest has taken him to many parts of the world including the Arctic and Antarctic regions.
Elfyn started off his working life as a zookeeper before embarking on a long career as a public servant. He says that his most exciting and memorable wildlife moment was seeing a massive blue whale for the first time, an experience he describes as 'jaw-dropping'!
Elfyn is really excited about representing ORCA on board Fred Olsen's Black Watch, and is looking forward to meeting and engaging with all of the guests. Elfyn has taken part in three previous winter cruises to Norway so has great knowledge and experience with the wildlife we may see.