Why Visit Myanmar?
There really is nowhere quite like Myanmar. Formerly known as Burma, a cruise to Myanmar is like travelling back in time. It's a part of Asia that's changed very little since colonial times. Even Western clothing has been shunned with the men preferring to don the skirt-like longyi. [ReadMoreMob]
Renowned for its forests, wildlife, rich culture, peaceful resorts and friendly people, you'll see a wealth of treasures, such as pagodas, ancient towns, stunning vistas and a fascinating culture. [ReadMoreDesk]
Things to do in Myanmar
Visiting Yangon (formerly Rangoon), you'll be pleased to discover many of the temples and ancient buildings survived the 2008 earthquake. Its parkland and lakes earned it the name 'The Garden City of the East' and visiting the Shwedagon Pagoda is a must.When it comes to sampling the local delicacies be prepared for tasty but spicy, sour, bitter and salty flavours and it can be quite hot. Salads, fish, noodles, chicken and vegetables are on most menus, so you're bound to find something to your taste.
Whatever you're looking for, a cruise holiday to Myanmar won't disappoint.
Cruises to Myanmar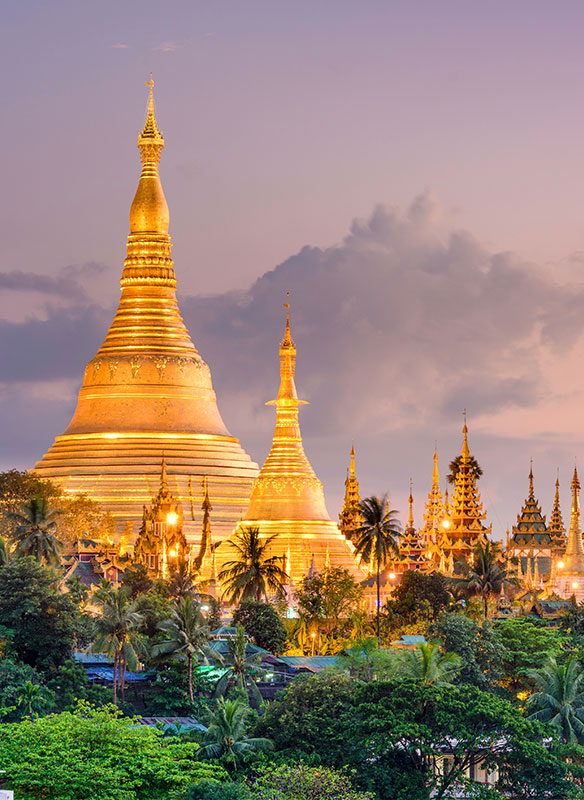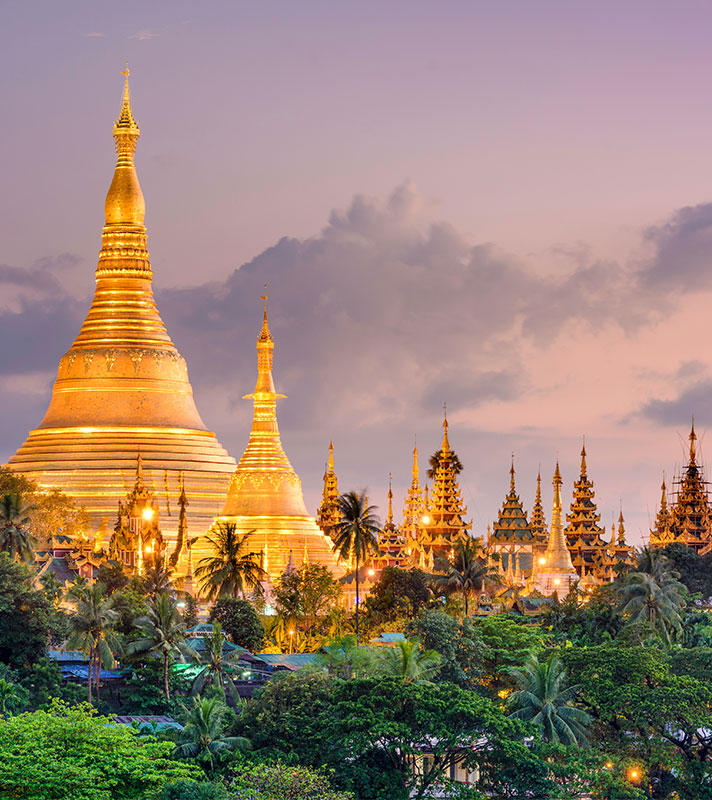 Discovering Asia with the Holi Festival
• L2502
Save to favourites
Southampton
Balmoral
Sat 18 Jan 2025
82 nights
Experience the colourful Holi Festival in Mumbai
Visit Siem Reap, Angkor Wat and the Shwedagon Pagoda
See endangered elephants in Sri Lanka