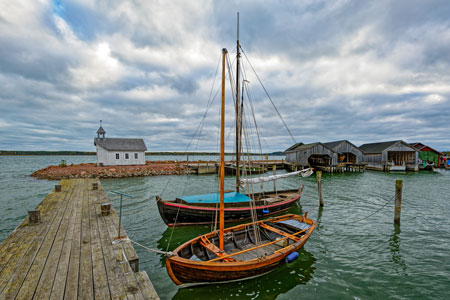 Bordering Sweden, Norway and Russia, the most striking thing about Finland is the sense of space across its land. Finland's vast unspoilt forests and breath-taking lakes are interspersed by cities of inspired design oozing fine architecture and over a million saunas. [ReadMoreMob]
Its capital, Helsinki, occupies a peninsula in the Baltic Sea. The city is home to the 18th century sea fortress Suomenlinna and many intriguing museums. The Art Nouveau buildings, the fashionable Design District, ice hotels, cafés and its friendly locals make Helsinki a great city to explore. A new epicurean scene is also flourishing, with locally-gathered produce a must-try for visitors.
Summer's endless light balances switches to winter's eerie magic as the Northern Lights can often be seen illuminating the skies above Finland's a vast wilderness and national parks. With almost two-thirds of the country covered by forest, Finland is a natural playground with plenty of opportunities to explore.
Cruises to Finland
Departs: Southampton • Mon 01 Jun 2020
13 nights • Braemar • M2014
Visiting five diverse cities in five different countries aboard Braemar, including three magnificent Baltic capitals, you'll experience cultural discovery at its finest on this enriching 13-night adventure.
You can delight in Copenhagen's palaces, monuments and beautiful waterfront; indulge in an authentic Finnish sauna experience in Helsinki; and delve into Tallinn's fairytale-esque Old Town.
Elsewhere, savour world-famous sights and an unforgettable night at the Russian ballet in St Petersburg; and in Germany, visit charming Travemünde before sailing the size-restricted Kiel Canal.
From £1,799pp
Fares Explained
|
What's Included
Departs: Southampton • Tue 28 Jul 2020
14 nights • Braemar • M2019
Docking closer to the heart of a string of attraction-packed rich cities, Braemar brings the Baltic's greatest architectural treasures, legendary landmarks and cultural highlights within easy reach.
See the art-nouveau delights of Riga and Helsinki; explore Visby's beautifully preserved Old Town; see the impressive Royal Palaces of Copenhagen; and unwind with an authentic Finnish sauna experience.
Spectacular St Petersburg will be a highlight to savour: stopping overnight affords opportunities to seek-out the gems of the 'Jewel in the Baltic Crown' and even feel the emotion of an evening at the magical Russian ballet.
From £1,999pp
Fares Explained
|
What's Included