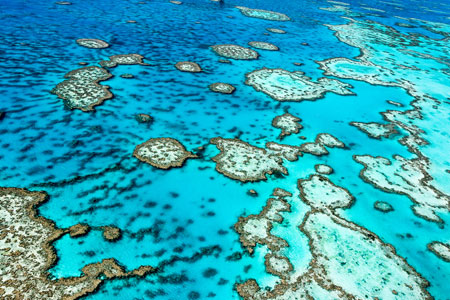 Discover Australia
There's so much more to Australia than BBQs on the beach, cork-trimmed hats and blokes called Bruce. A cruise to Australia will take you on a journey of discovery, yes that's a bit of a cliché, but in this case, it's also true.[ReadMoreMob]
Australia's sights and attractions
As an island, country and continent Australia will astound you with its coral reefs, deserts, mountains, forests and multicultural cosmopolitan cities. [ReadMoreDesk]
Calling at locations such as Sydney, Brisbane, Melbourne, Cairns and Townsville, you'll be able to explore the different corners of this diverse country to discover its flora and unique fauna (especially koalas and kangaroos), gorgeous weather, beaches, mountains and history.
Once you've seen famous sights such as Sydney harbour, Australia Zoo, the Great Barrier Reef and Bondi Beach you'll be ready for some fantastic Aussie wines, delicious food and of course, the traditional BBQ.
Lifestyle & Culture
Australia's laid back pace is infectious and you'll soon find yourself easing into their relaxed culture, taking your time to absorb all that the country has to offer. Whether you enjoy culture, the great outdoors or you just want to experience the famous Australian hospitality, your Australia cruise holiday will show it has far more to offer than the stereotypical boomerangs, bush tucker and cricket.
Top Experiences
Brisbane, Australia
The Gold Coast
Some 41 miles south of Brisbane city, the glorious Gold Coast region is known the world over for its long sandy beaches. One of the most renowned seaside resorts is the lively Surfer's Paradise, which at peak times attracts around 20,000 visitors a day.
Follow in the footsteps of Steve Irwin
One of Australia's most famous sites, Australia Zoo features over 1,200 animals and daily shows. Founded by the late Steve Irwin, the zoo is home to native mammals such as Tasmanian devils and wombats. The Irwin family ensure that his legacy lives on today.
Enjoy an unforgettable day in Byron Bay
A coastal town in the north of New South Wales, Byron Bay has become one of Australia's most popular destinations due to its combination of culture and natural beauty. Within the hinterland is the sacred Crystal Castle and Shambhala Gardens.
Broome, Australia
Cable Beach
With around 14 miles of soft white sand, Cable Beach is, for many, the main draw Broome. The water is warm and calm with only gentle waves. Its name harks back to 1889, when a long undersea telegraph cable connected northwest Australia to Indonesia, opening up communication to the world. These days it is synonymous with sunset camel rides.
Pearling
Without the discovery of pearl shells here in the 1800s, Broome might not even exist – that's how vital the industry has been to the town. You can visit a working pearl farm and take a two-hour boat tour (AUD$90) of its aquatic beds and learn about the industry's astonishing and often brutal history.
Kimberley
Three times larger than England, the Kimberley region – spread over Australia's northwestern corner – is one of the world's last wilderness frontiers. Here you'll find wildlife, canyons, freshwater swimming holes and several outback stations. Despite the remoteness, it is a place of great food and friendly locals, and features one of the world's most romantic beach towns.
Cairns, Australia
Great Barrier Reef
One of the Seven Natural Wonders of the World, the Great Barrier Reef boasts 400 coral varieties, 1,500 species of fish and 900 islands, spanning over 2,600 kilometres. Snorkelling is one of the best ways to experience this incredible spectacle of nature.
Aboriginal Culture
Australia's indigenous culture is one of the oldest in the world. Experiencing ancient Aboriginal traditions, from watching a dance performance to playing the didgeridoo, is a great way to learn more about this fascinating and diverse heritage.
Fremantle, Australia
Rottnest Island
Lying just 19km off the coast, Rottnest earned its curious name in 1696, when Dutch explorer William de Vlamingh mistook the island's marsupial population for common rats and named it Rottnest, which translates to 'rats' nest'. Having a photo taken with a 'rat' – today known as a Quokka – is one of the main highlights for visitors. Elsewhere, the island is blessed with picturesque scenery and fascinating marine life, as well as some of the world's finest beaches and bays.
Kings Park & Botanic Gardens
Perth's Kings Park and Botanic Gardens is visited by over six million people per year and is one of the world's largest inner city parks. A stunning collection of Western Australian flora can be found here. The grounds are also popular for picnics, walks and cultural and ceremonial events.
Fremantle Prison
Fremantle Prison was used as a place of incarceration for 136 years, before its decommissioning as an operating gaol in 1991. The now empty prison – with its solitary cells and gallows – is a monument to punishments uncomfortably recent.
Hobart, Australia
Tasmanian Devils
The Tasmanian devil is a carnivorous marsupial of the family Dasyuridae. It was once native to mainland Australia and is now only found in the wild on the island of Tasmania.
Freycinet Peninsula
A paradise of pink granite peaks, secluded bays and abundant wildlife. This area is home to the picturesque Wineglass Bay.
Cradle Mountain
Part of Tasmania's Wilderness World Heritage Area, this mountain is surrounded by ancient rainforest and smooth glacial lakes. Stunning scenery makes this one of Tasmania's most visited places.
Melbourne, Australia
Great Ocean Road
The Great Ocean Road is one of the world's most scenic coastal touring routes, spanning 243 kilometres of coastline. It offers breathtaking panoramic views as it winds along clifftops, across spectacular headlands and through a magical mix of beaches, river estuaries and rainforests. Highlights include the Twelve Apostles and Loch Ard Gorge.
Yarra Valley
Yarra Valley is the birthplace of Victorian winemaking and a region passionate about cuisine too. Numerous villages are surrounded by rolling hills and lush pastures, all set against a backdrop of blue mountains.
Phillip Island
Wildlife abounds on Phillip Island, less than a two-hour drive from Melbourne. Line the observation boardwalks at Phillip Island Nature Park at dusk to see the daily parade of little penguins as they race up Summerland Beach to their burrows. Over 4,000 of the 32,000 little penguins living in the waters around Phillip Island have their burrows around Summerland Beach.
Penneshaw, Kangaroo Island, Australia
Kangaroo Island Wildlife
The 18 kilometres of ocean that separates Kangaroo Island from the mainland has protected it from predatory species such as foxes and rabbits. Therefore native animals and plants are in abundance, and delicate ecosystems have remained unchanged for thousands of years. Kangaroos, tammar wallabies, Rosenberg's monitors, koalas, echidnas, Australian fur seals, long-nosed fur seals and more roam free across the island.
Sea Lions
The Seal Bay Conservation Park on the Island's south coast is the only place in the world where you can walk among endangered Australian sea lions. A 900-metre wooden boardwalk allows visitors to see these animals both on the sand and in the surf, or you can take a guided 45-minute tour on to the beach itself. There is also a two-hour tour with fewer people.
Flinders Chase National Park
This wild, protected park features iconic natural landmarks such as Admirals Arch, shaped by the powerful Southern Ocean, and the sculptured granite boulders known as the Remarkable Rocks. Other attractions include wild beaches, the Rocky River, vast wilderness areas and cultural heritage sites – including two lighthouses.
Sydney, Australia
Sydney Harbour Bridge
Whether you gaze from a distance or brave the climb, you're sure to be overawed by the sheer majesty of Sydney Harbour Bridge. Affectionately known to locals as 'The Coathanger', it's the world's largest steel arch bridge and an architectural icon.
Sydney Opera House
The unmistakable exterior design of Sydney Opera House has inspired other buildings around the world ever since construction was completed in 1973. Guided tours of the building, one of the most iconic and distinctive in the world, are available.
Blue Mountains
The stunning Blue Mountains are so called due to the distinctive blue haze which hangs over them, a feature caused by eucalyptus oil carried on moisture in the air. The landscape of deep valleys and sandstone outcrops makes for a breathtaking photograph.
Bondi Beach
One of the world's most famous beaches, Bondi has been one of the main attractions of the Sydney area for years, beloved by swimmers, surfers and sunbathers alike. The streets around this kilometre-long stretch feature delightful cafés and restaurants, too.
Townsville, Australia
Reef HQ
The world's largest living coral aquarium, this is considered one of the top aquariums in the South Pacific and is home to thousands of marine creatures in addition to the huge coral reef exhibit.
Billabong Sanctuary
A wildlife park located in Nome, these 25 acres of natural bushland are home to koalas, kangaroos and wallabies as well as a whole host of other wildlife.
Magnetic Island
Magnetic Island's relaxed lifestyle, abundant wildlife and easy access to the Great Barrier Reef make it a worthwhile attraction. A 25-minute ferry ride from Townsville, it sits within the UNESCO-listed Great Barrier Reef Marine Park, albeit with a rocky landscape that differs from the usual tropical rainforest found on many of the Great Barrier Reef islands. Magnetic Island has less rainfall than the Wet Tropics to the north and the Whitsundays to the south
Cruises to Australia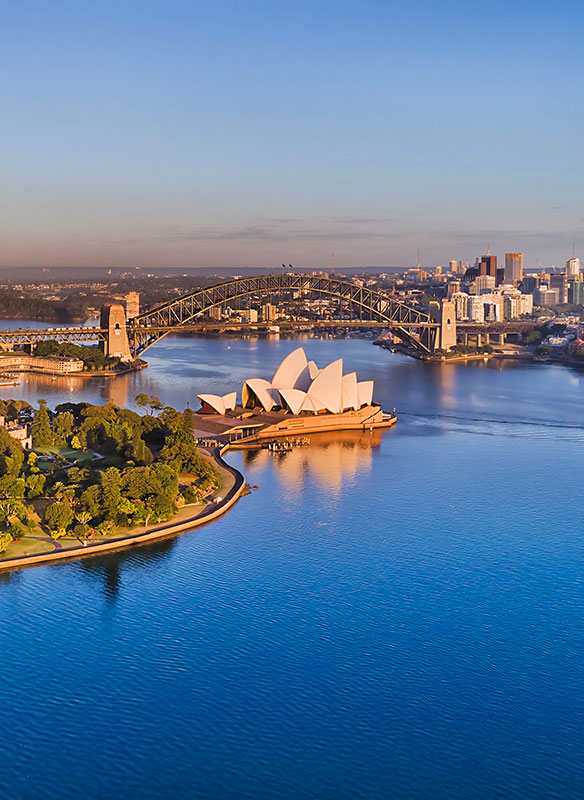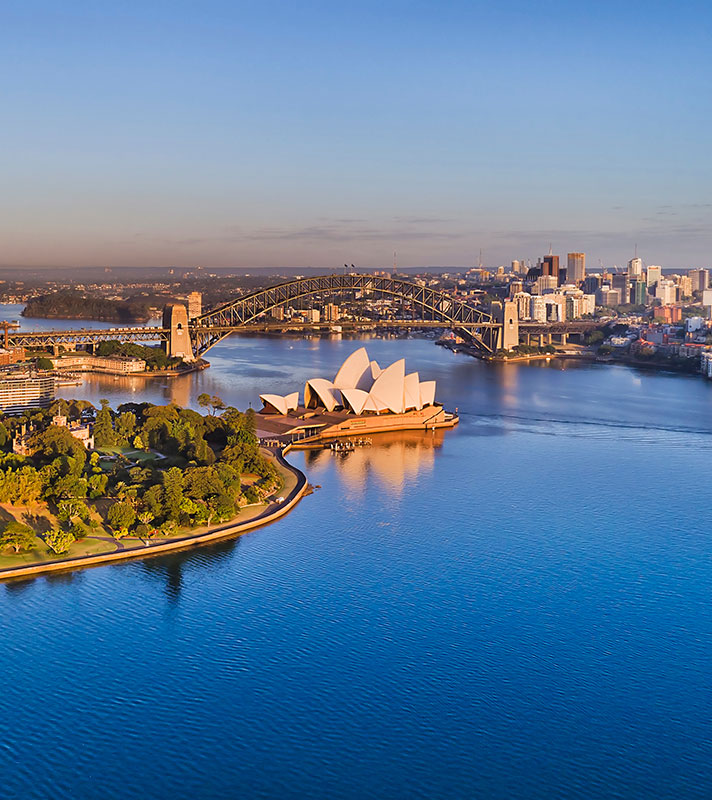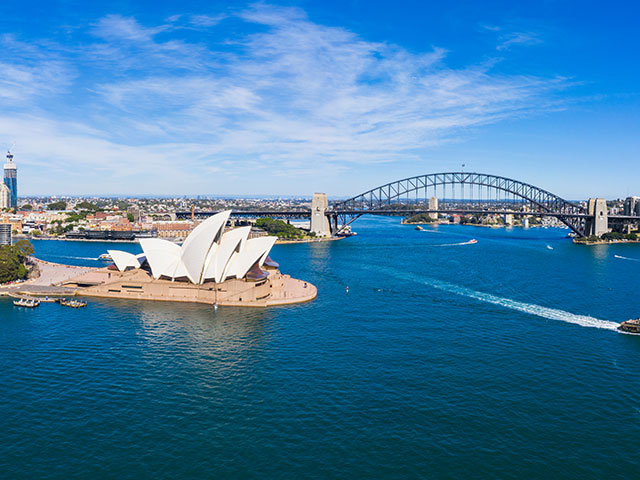 World Cruise from Liverpool to Southampton
• S240102
Save to favourites
Liverpool
Borealis
Fri 05 Jan 2024
103 nights
Experience the thrill of an around the world voyage on Borealis
Discover a mix of cultural, historical and natural wonders across the globe
Find paradise at Pacific Islands; explore Sydney, Singapore and Mumbai; revel in the beauty of New Zealand; seek-out the lost city of Petra; and much more
Please call our Reservations Team for latest pricing and availability.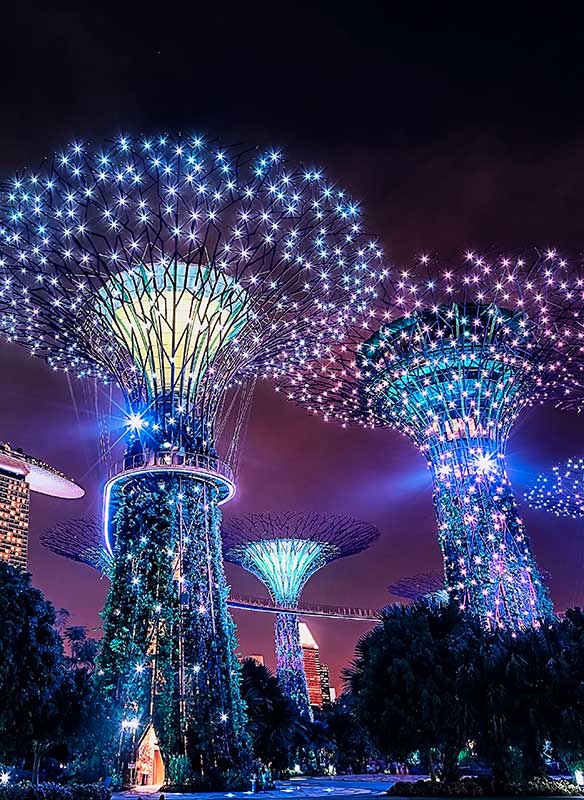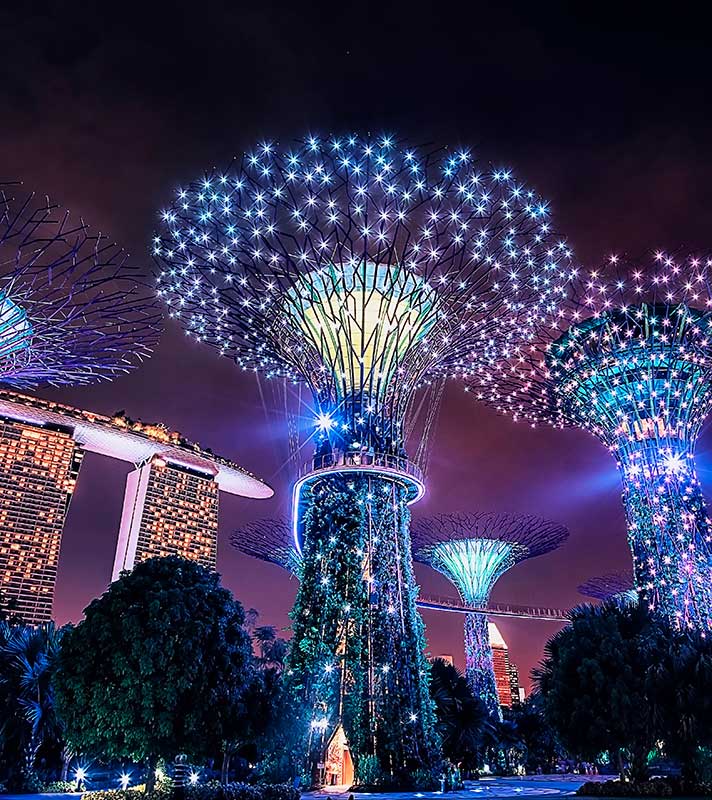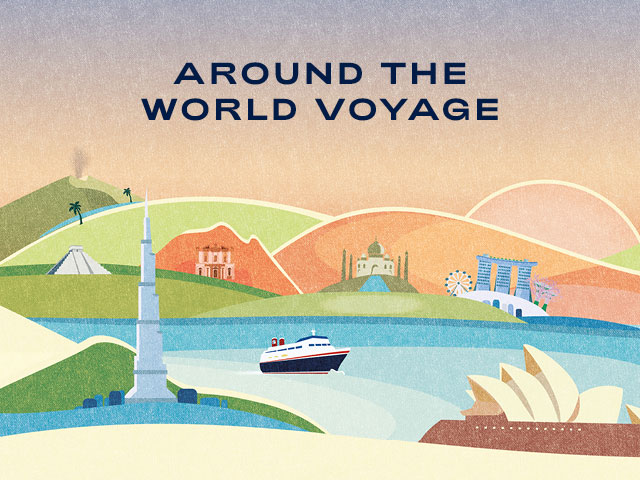 World Cruise
• S2402
Save to favourites
Southampton
Borealis
Sun 07 Jan 2024
101 nights
Experience the thrill of an around the world voyage on Borealis
Discover a mix of cultural, historical and natural wonders across the globe
Find paradise at Pacific Islands; explore Sydney, Singapore and Mumbai; revel in the beauty of New Zealand; seek-out the lost city of Petra; and much more