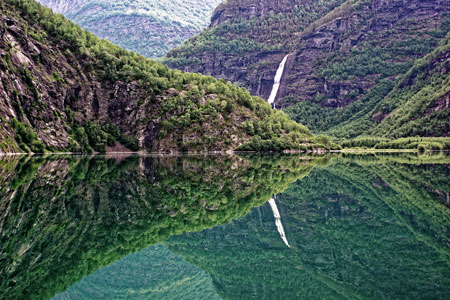 Sitting at the end of the world's longest fjord, Skjolden is considered one of the world's most breath-taking destinations, overlooked by soaring mountains and dramatic cliffs. Beautiful Skjolden is perfectly placed as a gateway to the Jotunheimen Mountains and Jostedalsbreen, mainland Europe's largest glacier.
Skjolden offers a slice of genuine Norwegian hospitality and nature beyond imagination; it is also home of Urnes Stave Church, a UNESCO World Heritage Site. The Feigum Waterfalls – the most spectacular in Norway, are equally unmissable.
Ludwig Wittgenstein lived and worked in Skjolden in the early 20th century. Considered by some to be the greatest philosopher of his era, Wittgenstein continues to influence western thinking in logic and language, ethics and religion, and he wrote many of his most influential works when he stayed here.
Destination Highlights
Jotunheimen National Park
Skjolden is an ideal starting point to visit Jotunheimen National Park which features the highest and most impressive mountain pass in Northern Europe. The wild mountain scenery has been described as the roof of Norway, where you can admire peaks, glaciers, lakes and waterfalls.
Jostedalsbreen National Park
The impressive Nigardsbreen Glacier, situated within the Jostedalsbreen National Park, can be viewed at close range in Jostedalen. This spectacular arm of the Jostedalsbreen
Glacier is one of the most accessible glaciers, and can be viewed across a glacial lake, as well as from a distance at the National Park Centre.