Bolette's Maiden Voyage
Monday 16th August 2021
Press Release
New flagship Bolette had the white cliffs of Dover as her backdrop when she set sail on a scenic Maiden Voyage with Fred. Olsen Cruise Lines on Monday afternoon (16th August).
Bolette will offer scenic sailing of the Isles of Scilly's 140 islets, a designated Area of Outstanding Natural Beauty famed for its rock formations and long, sandy beaches, and the dramatic coastlines of the Channel Islands on her maiden three-night cruise.
This milestone sailing follows an extensive refurbishment programme that has seen public areas revamped, cabins updated, new bathrooms installed and new carpets laid throughout.
The project introduced popular Fred. Olsen venues the Morning Light Pub, The Bookmark Café, and The Oriental Tea Room, alongside many new additions to Fred. Olsen, including an all-weather pool, two-tiered theatre and The Auditorium.
There will be opportunities for guests to tantalise their taste buds in new specialty dining venues. For a fresh, modern take on Indian food there is Vasco, named after the famous explorer Vasco Da Gama, who was the first European to reach India by sea. Meanwhile, Colours & Tastes offers modern Asian Fusion dishes.
Plus, with fewer than 1,400 guests on board even at full capacity, Bolette will continue to offer the same small ship experience for which Fred. Olsen and their crew are renowned.
BOLETTE Facts & Figures
Tonnage (GT)
62,735
Cabins
690
Passengers

1,338 (standard occupancy)

800 (current occupancy)

Crew
615
Bars & Lounges
8
Restaurants
6
Facilities
Swimming pools | Spa | Gym | Jacuzzis | Sports Courts | Auditorium
Gallery
Bolette
Scenic Cruising
The joy of the journey
We believe the purpose of a cruise is to experience the wonders of the world, by always looking out, not facing in.
While some other cruise lines like to take the fastest route from A to B, we prefer to travel the most fascinating way. Our scenic cruising routes are designed to take in all the islands, ports, waterways, lochs and lakes, fjords and beautiful seascapes that are out there.
We believe seeing the world from the water is the best way to fully appreciate it, and The Observatory lounges on our ships are designed especially as places to sit and enjoy the wonderful views.
For each of our scenic sailings, we have created mini points of interest videos. These offer our guests the chance to learn more about the beautfiul landmarks and scenery passing by on their chosen sailing.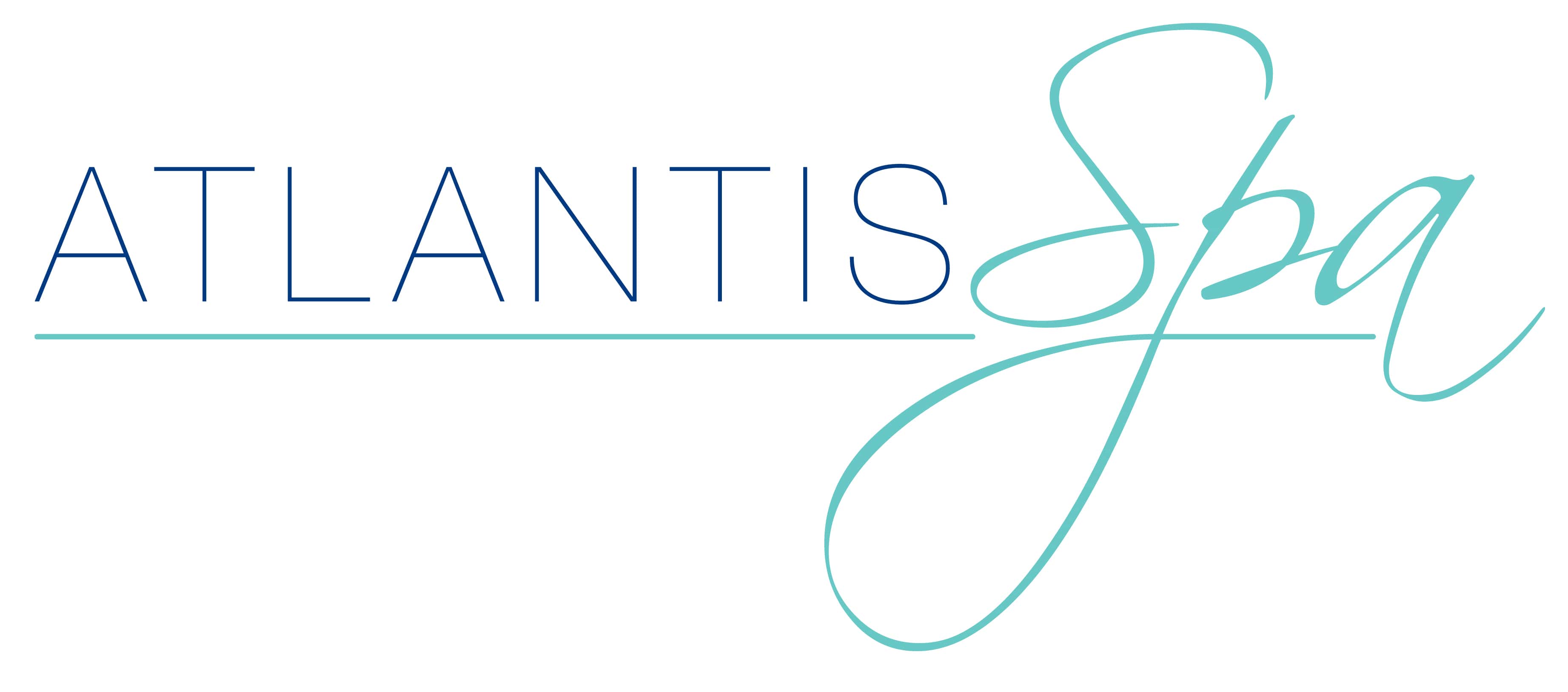 Guests can book themselves into The Atlantis Spa Retreat and let time melt away.
The Retreat includes our Thermal Suite and Hydro tub to use at our guests leisure.

Thermal Suite
Our Thermal Suite is a relaxation centre with the ambiance of a Turkish bath. Multiple grottos and chambers release a variety of
dry heat, steam and aromatherapy filled vapours. De-stress in our heated ceramic loungers designed to match the curvature of your
spine and melt away muscle tension.

The Hydro Tub
Our mineral bath, heated to body temperature, gently embraces you with warmth to alleviate sore joints and sooth away your aches providing wonderful relief for tired muscles. This is an excellent experience for poor circulation and perfect after a long day exploring ashore.
| | | |
| --- | --- | --- |
| Day Pass | 7 Day Pass | 14 Day Pass |
| £10pp | £17 per couple | £60pp | £100 per couple | £100pp | £120 per couple |
Pamper Package
Total Bliss Package

60 min Swedish Massage
The Retreat access
Glass of Champagne
Orange Juice
Canapés

£85pp

Wash & Blow Dry
Express Mani or Pedi
Illuminating Radiance Facial OR Swedish Back,
Neck & Shoulders Massage
The Retreat access
Glass of Champagne
Canapés
Orange Juice

£97pp
Packages | bookable pre-cruise only
Indulgence Spa Package
Treat yourself, or a loved one to an Indulgent Spa Package - designed to pamper the mind and body. The Indulgence Spa packages must be booked and paid in advance of the cruise and treatments cannot be swapped.
For her | £88 (extra £5 for long hair)
Wash and blow dry
Express manicure or pedicure
Discovery Facial
For him | £88
Wash, cut & finish
Express manicure or pedicure
Swedish back, neck and shoulder massage
Made for Life Treatments
Spa treatments for everyone living with and recovering from cancer
Hand on Heart® Back, Face & Scalp Treatment | 90 mins | £104 or | 60 mins | £75
This nurturing and calming treatment for the head, face, back and shoulders was created to allow you to drift away into a meditative state of relaxation. Slow Tui Na Chinese movements rebalance and calm the upper body while the facial will replenish, nourish and revive the skin and ease tension. The ritual uses slow, soothing and rhythmic techniques providing complete tranquillity and deep relaxation. 100% certified organic Made for Life products nourish and protect.
Catch the Breath® Back and Head Treatment | 30 mins | £43
This nurturing gentle treatment for the head, back and shoulders was created to allow you to drift away into a meditative state of relaxation. Slow Tui Na Chinese massage techniques rebalance and calm the upper body. The ritual uses slow, soothing and rhythmic techniques providing complete tranquillity and relaxation, and 100% certified organic Made for Life products.
Soothe and Nurture Facial® Face Treatment | 30 mins | £43
A beautiful way to restore natural luminosity to the skin, leaving you looking and feeling radiant. 100% organic balms and oils will nourish and cleanse, eliminating congestion and returning natural balance to the skin, whilst deeply relaxing face and scalp massage calms the mind and soothes the soul.
Massage Treatments
Swedish Massage | 60 mins | £75
Back Neck & Shoulder Massage | 30 mins | £43
This classic massage helps to reduce the strains built up in the muscles and improve your overall feeling of comfort and wellbeing. Perfect for relieving pain in the lumbar spine, shoulders and legs, our professional masseurs will adapt your treatment to suit your needs, leaving you feeling relaxed yet energised.

Hot Stones Massage | 75 mins | £87
Back Neck & Shoulder with Hot Stones | 45 mins | £52
Experience ultimate relaxation with this purifying, remineralising and sensual massage treatment. Using a special blend of warm volcanic basalt stones, this treatment will leave you feeling beautifully relaxed and toxin free.

Traditional Thai Massage | 75 mins | £87
This unique massage harmonises the energy of the body and mind by stretching and manipulating the body to release powerful healing forces which ease pain, relieve stress and correct postural alignment.

Foot and Ankle Massage | 30 mins | £29
Let our massage therapist ease away your aches and pains by pampering your feet and ankles, utilising Swedish Massage techniques to focus on these key pressure points.
Indian Head Massage | 60 mins | £64
(includes wash and blow-dry/shampoo and set)
Indian Head Massage is a popular treatment based on unique techniques which focus on the upper back area, shoulders, neck and scalp. A variety of massage movements are used, catering to your individual condition. It can ease tension headaches, anxiety, stress and neck/shoulder stiffness.

Reflexology | 60 mins | £69
A natural healing art based on the principle that there are reflex zones in the feet, hands and ears which correspond to every part, gland and organ of the body.

Abdominal Detox | 60 mins | £29
This abdominal wrap features mineral-rich natural marine algae which help to eliminate water retention, aid digestion and exfoliate the skin. The treatment is completed with a relaxing massage using High Performance Firming Cream.

Body Treatments
Fred. Olsen Signature Land & Sea Wellbeing Ritual | 75 mins | £87
Using beautifully scented oils with plant extracts from the land and calming and nourishing extracts from the sea, this unique ritual begins with a slow, gentle massage allowing for complete relaxation. Your body is then enveloped in a wrap which will deeply nourish and condition your skin, while you receive a beautifully restorative facial.

Indocéane Spa Ritual Rebalancing Ritual | 90 mins | £98
A reinvigorating spa ritual for ultimate relaxation, including an Egyptian-inspired foot bath, Mediterranean- influenced body exfoliation, Ayurvedic-inspired massage and a soothing body wrap.
Aromaceane Wrap | 90 mins | £87
Treat yourself to complete relaxation with this opulent re-mineralising treatment, combining sea mud and your choice of essential oils.


3 Algae Wrap | 75 mins | £87
3 Algae Wrap Back Ritual | 75 mins | £87
The original marine algae wrap to activate circulation, increase metabolism, relieve aches and pains and improve certain skin conditions, infusing its minerals, vitamins and micro-nutrients.

Sweet & Savoury Body scrub | 30 mins | £43
Mediterranean inspired bi-phase scrub with sea salt, brown sugar, plant and essential oils to smooth and invigorate the body
Facial Treatments
Exception Marine Redensifying Treatment | 75 mins | £87
This "manual facelift" treatment targets and tightens individual muscles and visibly lifts and tones the entire face, neck and décolleté. You will be left feeling deeply relaxed, with skin that's visibly smoother, brighter and lifted.

Silicium Marin Super Lift Facial | 75 min | £87
An expert anti-ageing massage lifts the features and a super-lifting mask visibly contours the face and neck, and fills deeper wrinkles after just one treatment. Your skin is left firmer, looking younger and glowing.

Hyalu-Procollagène Wrinkle Correcting Treatment | 60 min | £75
The first four-step wrinkle by wrinkle treatment combining three hyaluronic acids and marine pro-collagen and features three unique roller booster tools. Skin feels plumped and even established wrinkles see visible results.
lluminating Radiance Facial | 30 min | £43
The amazing combat to fighting against visible lines and wrinkles, this facial prolongs a youthful-looking skin. Hyaluronic acid holds a thousand times its own weight in water to hydrate the skin and smooth lines and wrinkles. The precision filling serum acts at the heart of the wrinkles to effectively plump and fill them erasing the signs of passing time. Wrinkles are "pushed out" from within.

Thalgo Discovery Facial | 30 min | £43
Perfect if you're on the go, this express facial will instantly refresh and relax your skin, thanks to an infusion of active marine ingredients which are tailored to suit your needs.

Thalgo Eye Touch | 30 min | £29
The Thalgo Eye Massage Mask machine gently cleanses and massages the delicate areas around your eyes. Rejuvenating the eye contour area with puffiness and dark circles reduced, and lines gently smoothed.
Hair Styling & Colouring
Hair Wash | £18
Shampoo & blow-dry (short hair) | £32
Shampoo & blow-dry (medium hair) | £35
Shampoo & blow-dry (long hair) | from £37
Shampoo & set (short hair) | £32
Shampoo & set (medium hair) | £35
Shampoo & set (long hair) | from £37
Wash, cut & blow-dry (short hair) | £43
Wash, cut & blow-dry (medium hair) | £45
Wash, cut & blow-dry (long hair) | £49
Full head of colour (blow-dry/set not included) | from £43
Highlights (blow-dry/set not included) | from £92
Wash, dry and up style | from £49
Hair up | £37
Make up application | £18
Ladies/Men's dry cut | £25
Men's wash, cut and finish style | £27
Ladies wash & cut | £32
Moisturising hair treatment with wash & blow-dry/set (includes scalp massage) | £43
Manicure & Pedicure
Express Manicure | 30 mins | £29
This express manicure is great for those on the go and includes a hand soak, nail shaping, cuticle care and moisturising. Your nails are then finished off with the polish of your choice or buffed to a natural gloss if you prefer.
Luxury Manicure | 60 mins | £35 or including GelColor | £46
This luxurious manicure treatment is perfect when preparing for formal nights. The manicure includes nail shaping, an exfoliation of hands & arms that works miracles, cuticle softening and tidying, a relaxing hand and arm massage and heated mitts for deep moisturising. Finished off with nail painting or buffing, this fantastic treatment will transform your hands.
GelColor | 45 mins | £35
Full Set of Nail Extensions plus GelColor | 90 mins | £46
Refill and Overlays plus GelColor | 60 mins | £35
Reshape and polish | £18
Polish Change | £12
Repairs per nail | 15 mins | £6
Gel/Acrylic Removal | £6
Express Pedicure | 30 mins | £29
An express pedicure is perfect when you require more than a simple polish change, but don't have the time in your busy schedule to fit in a full spa pedicure. This quick, yet thorough treatment offers an aromatic soak followed by a quick clean-up of the soles & heels, basic cuticle care, nail filing and shaping. This is then followed by a foot lotion application and then finished with the nail polish of your choice.
Luxury Pedicure | 60 mins | £41 or including GelColor | £52
Our luxury pedicures are suitable for both men and women and include foot scrub, foot soak, nail reshape, hard skin removal, foot and lower leg massage, heated booties and painting or buffing.
Happy Feet | 45 mins | £25
Thalgo's famous foot soak treatment is highly effective for fluid retention and swollen ankles. Followed up by Feather-Light Legs gel applications, this sumptuous treatment will ease and relax your feet in a way that you've never experienced before.
Waxing & Tinting
Full legs | £35
Underarms | £12
Face | £12
Eyebrows | £12
Eyelash Tinting | £12
Eyebrow Tinting | £12
Fitness
Personal training | 60 mins | £41 or 30 min | £21
Body composition analysis | 45 mins | £29
Body composition analysis is a physical test that accurately measures your body fat and the amount of lean tissue you have, which includes your muscle, water, bone and organs. Accurate assessment of body composition allows you to plan sensible nutrition and exercise programmes based on your body fat and lean tissue percentage.
Food Detective™ | 45 mins | £87
This is a blood test that measures IgG antibodies which may be linked to inflammatory conditions in the body, manifesting in a range of health issues. You don't have to send off a sample and wait weeks to receive results, simply visit the Atlantis Spa for a Food Detective™ check instead. Simple, safe, accurate and fast. Food Detective™ is the world's first test for food intolerance.
Nutrition consultation | 45 min | £23
Complimentary Fitness Classes:
Pilates | 45 mins
This low-impact exercise emphasises the use of your abdominal muscles, lower back, hips and thighs to help improve flexibility, build muscular strength and enhance movement.
Yoga | 45 mins
This class focuses on the core elements of flexibility, strength, power, and balance. You will be taken through a series of different poses to give your entire body a complete flexibility and toning workout.
Fitball | 45 mins
This core strengthening class is designed to improve your range of motion, strength, stability co-ordination and balance. Fitball provides a thorough workout which helps to develop a stronger core, correct posture and improve body alignment.
Dyna-Band | 45 mins
Resistance bands are easy to use, effective and perfect for beginners. Enabling you to focus on specific areas of your body, they are great for toning and sculpting muscles. Used correctly, they are also great for a full body workout.
Stretch & Relax | 45 mins
This series of slow and gentle, low-intensity exercises and stretches help to maintain your balance, improve flexibility and to relax and focus your mind.
CONTACT US
| | |
| --- | --- |
| Media | Trade |
| 07557 672 265 | +44 (0)1473 746 164 |