Congratulations on 20 years with Fred. Olsen!
This year, Captain Victor Stoica celebrates 20 years of working with Fred. Olsen Cruise Lines. Since joining us in May 2001, Captain Stoica has become one of the most respected seafarers in our industry and, even more importantly to us, a much-loved member of our family.
To mark his momentous anniversary, Ian, from our Social Media Team spent some time with the Captain to reflect on his Fred. Olsen career so far, what life has been like for him during the difficult past year, and what's he's looking forward to for the future.
Ian: Congratulations on your 20-year anniversary Captain! Please, tell us, where did it all begin?
Captain Stoica: So, I started my F.OCL career on 1st May 2001, joining Braemar as she became the latest sister in the Fred. Olsen fleet. I was so excited to join the family, and it gives me great pleasure to still be part of it 20 years later.
Ian: Which roles have you worked in during your long career so far?
Captain Stoica: Well, I joined as a Safety Officer initially, before taking on the roles of Fleet Training Officer and Chief Officer. I then went to work for Fred. Olsen Marine Services as Safety Superintendent in Oslo, but the call of the sea was too strong, so I returned to ship-based life as Captain in 2011.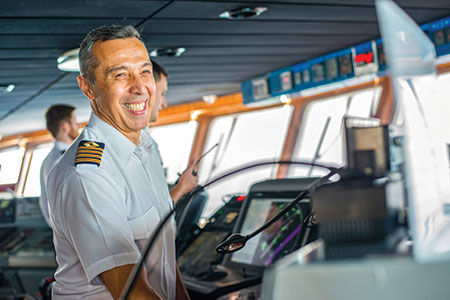 Ian: And which of those roles have you enjoyed most?
Captain Stoica: Being a Captain is the biggest honour for me, and it's a job I love. I have been lucky enough to Captain Balmoral and Braemar, as well as Boudicca and Black Watch. Those ships I'll sorely miss. I was also Chief Officer on the lovely little Black Prince many years ago.
Ian: What, to you, makes being Captain of a Fred. Olsen ship so special?
Captain Stoica: To me, the friendly on board atmosphere is a big part of it. We are like a big family on board, involving all our guests, crew and office staff. And I love that. Being Captain of a smaller ship means I can put names to faces as I interact with our guests, make new friends and really focus on providing those special Fred. Olsen memories for them.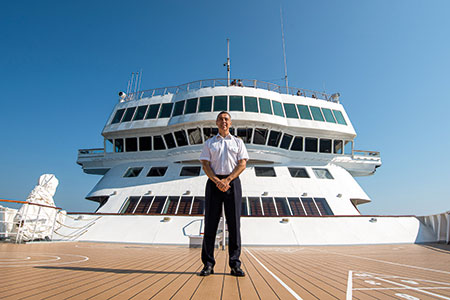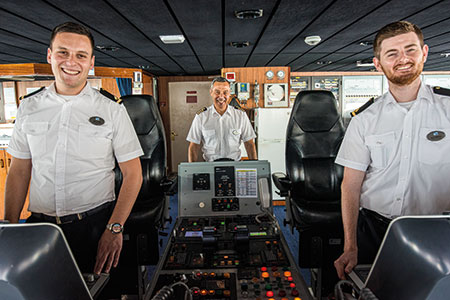 It's also the fantastic itineraries that we sail, made possible by our fantastic teams at Head Office, those on board the ships, and of course our ships' smaller size. We can visit places that much larger ships cannot.
That is what makes being a Fred. Olsen Captain so special, and what makes Fred. Olsen Cruise Lines such a special company too.
Ian: Why does Balmoral have such a special place in your heart?
Captain Stoica: I was a part of the handover team when our company acquired the ship in 2007, and was involved in the ship's extension work, so I feel like I have always had a special connection with her. It was a privilege to see her become the great Fred. Olsen sister that you see today. Having been her Captain for 7 years now too, I have made great memories, as well as fantastic friendships with guests and crew, on board, so really she has made a big impact on my life, not only my career.
Ian: How has the past year been for you, whilst we haven't been sailing?
Captain Stoica: It hasn't been easy due to the pandemic, as I am sure it hasn't for everyone. The hardest thing for me has been missing our lovely guests, and the members of our crew who are back at home.
Now though, I prefer to look forward, and I am so excited that we have been able to improve our fleet during this time, with our two wonderful new ships Bolette and Borealis.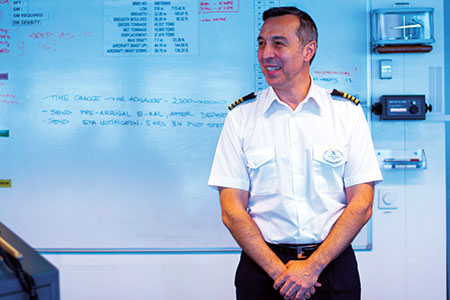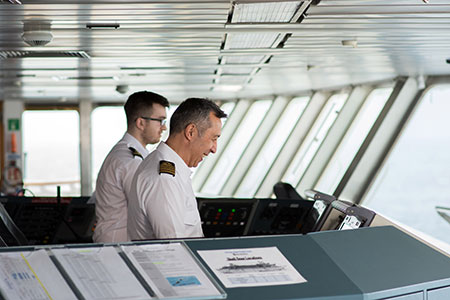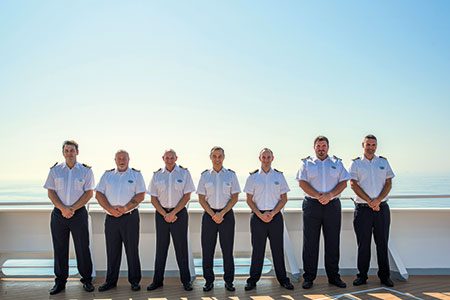 Ian: What have you been doing for the past year?
Captain Stoica: We have been very busy here in Rosyth, preparing for when we can finally get back to cruising. It's wonderful to know we're going to be sailing again in July.
This has involved upgrading the two new sisters to ensure they meet Fred. Olsen high standards and the standards of our guests of course. We have also been putting thorough, and strict, health and safety protocols and measures, to ensure the safety of all our guests and crew when they board. This is paramount to us all.
Ian: What have you missed most? Discovering destinations, or the on board life?
Captain Stoica: A cruise ship is nothing without its guests and crew. They are the life and soul, and the feeling of family on board is what I missed the most.
I have missed our great destinations too though, especially visiting my favourite places such as the beautiful Norwegian fjords, breathtaking spots on UK coasts and the fascinating Canary Islands.
Ian: What are you looking forward to most when we get back to cruising?
Captain Stoica: To see familiar faces and make new friends with Fred. Olsen newcomers, and to reconnect with all our crew who are our greatest ambassadors and we value them so highly.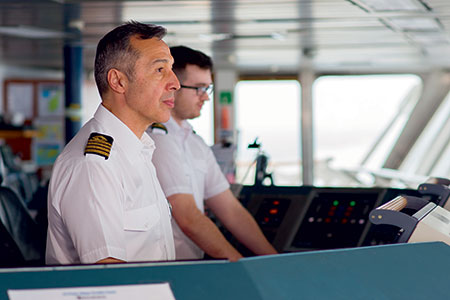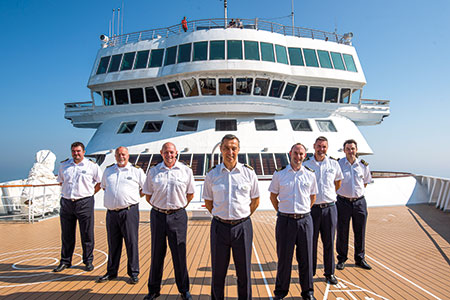 Ian: What are your hopes for the future of Fred. Olsen cruising?
Captain Stoica: I am very confident that the new additions to our fleet and our family ambience will help us continue to make unforgettable moments and memories for our guests. I am sure they're going to be very impressed with our fleet, our enhanced facilities and our exciting itineraries. I can't wait to get going!

Interviewed by Ian Davies | F.OCL Social Media Team