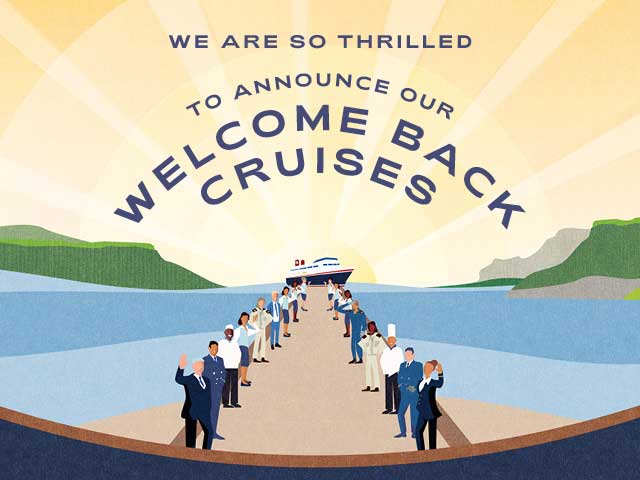 Our return to the water has arrived! For this momentous occasion, we have hand-crafted a special suite of itineraries to make sure that your return to the water is welcoming, safe, gentle and relaxing.
You'll have the choice of three regional departure ports, and all the cruises are short and sweet, between 3 and 7 nights — the perfect way to dip your toe back in the water.

For more information about our procedures and to view our FAQs please click here >
We are setting sail this summer
We can't wait to welcome you back on board, so here are just a few reminders of what makes our Welcome Back cruises so special.
Smaller Ships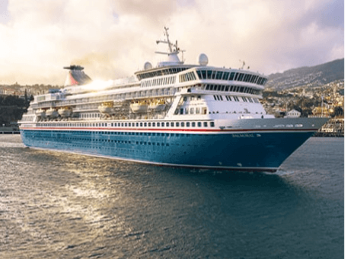 Our smaller ships are less crowded and have an intimate and friendly atmosphere, plus we can get you closer to the places larger ships can't access.
Scenic Cruising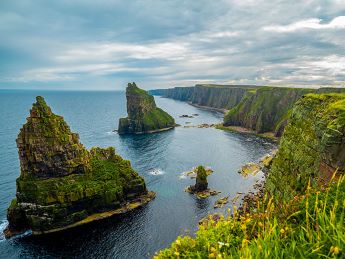 All our tineraries are designed to explore the waters, inlets and wonderful sights that are right on our doorstep, taking in beautiful scenery, nature & wildlife.
ORCA On Board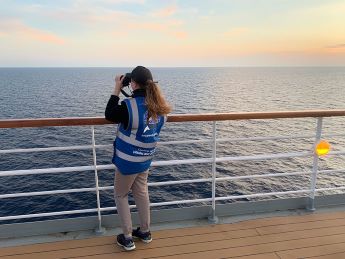 For own scenic cruises, experts from the wonderful wildlife charity ORCA will be on board giving talks about the local wildlife & magnificent marine creatures you may see.
Local Departure Ports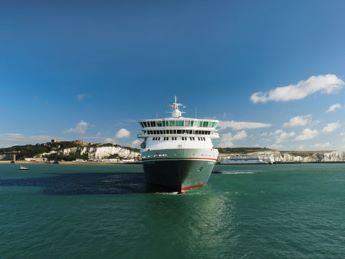 Sailing from two local UK ports: Dover for the South and Liverpool for the North.
On Board Experience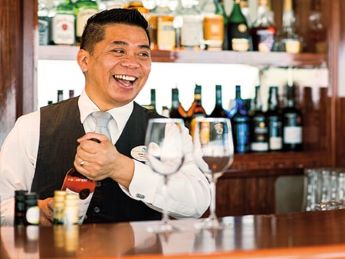 Experience Fred. Olsen's warm, civilised atmosphere, where our friendly crew know our guests by their name, and even their favourite drink.
Maiden Voyages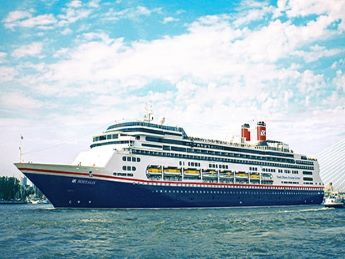 We are especially pleased to announce that our Welcome Back cruises will include our two beautiful new ships, Bolette and Borealis, making their maiden voyages.
OUR WELCOME BACK SAILINGS
These short, scenic cruises will tour around our beautiful British Isles. These will also be our new ships, Borealis and Bolette's maiden voyages.
Error: TypeError: Cannot set property 'layout' of undefined
Bolette's Maiden Voyage

• T215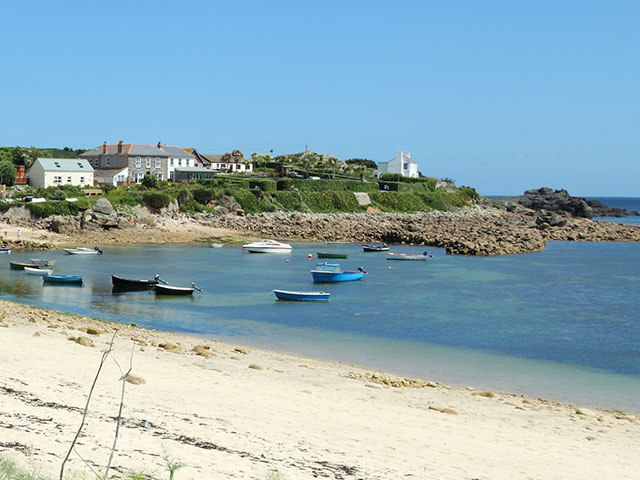 Relax and refresh on this short scenic sailing around the UK's southern archipelago. A cruise along the coast of the Channel Islands is topped off with a scenic sailing of the remote Isles of Scilly.
More Details
NON-STOP SCENIC CRUISES
Below you will find a selection of 4-5 night holidays that offer scenic sailings around the beautiful British Isles, up to the rugged Faroe Islands. These non-stop journeys have been specially planned to show you the very best scenery, landmarks and natural wonders.
Error: TypeError: Cannot set property 'layout' of undefined
Error: TypeError: Cannot set property 'layout' of undefined
Scenic British Isles & Summer Wildlife

• T216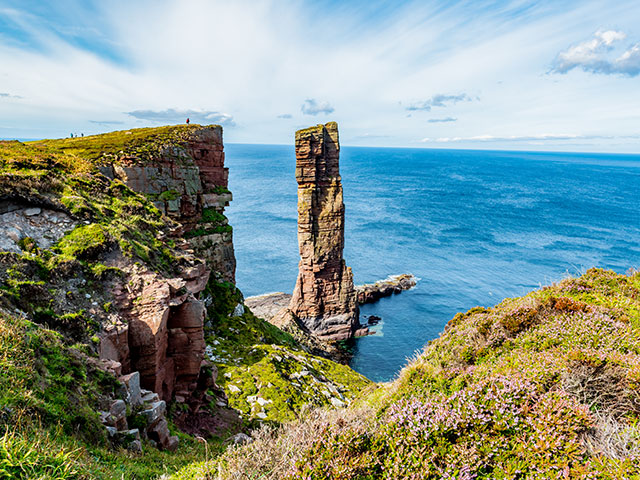 Scenic sail some of the most rugged & beautiful coastline of the British Isles. See the impressive Sea Stacks at Duncansby & Old Man of Hoy, and go in search of an array of Sea Birds including Puffins & Guillemots. You may even spot an Orca!
More Details
TOURING THE BRITISH ISLES
Choose from a selection of shorter sailings created specifically to show you the best of the British Isles. From the remote and rugged Scottish Isles and the maritime history of Belfast, to the scenic south-west of England.
Error: TypeError: Cannot set property 'layout' of undefined
Error: TypeError: Cannot set property 'layout' of undefined
Touring Scenic Orkneys & Shetlands

• T217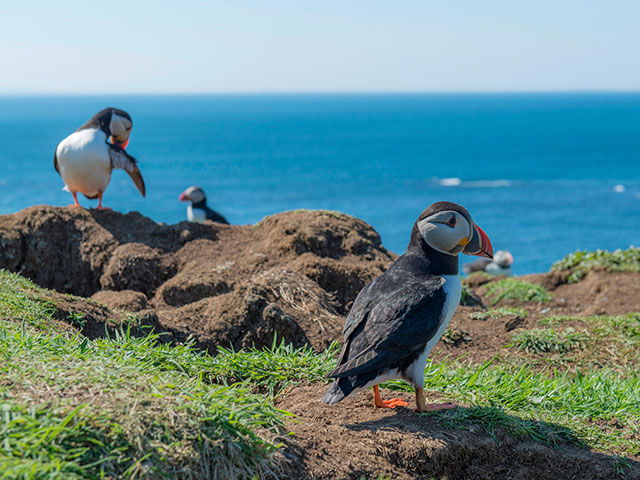 Visit the rugged and remote islands of Shetland and Orkney as Bolette takes you on a five-night exploration of the Scottish Isles. Spot birdlife at RSPB Sumburgh Head & explore Viking heritage at historic Norse sites around the Shetlands.
More Details
Touring Scenic British Isles

• S2130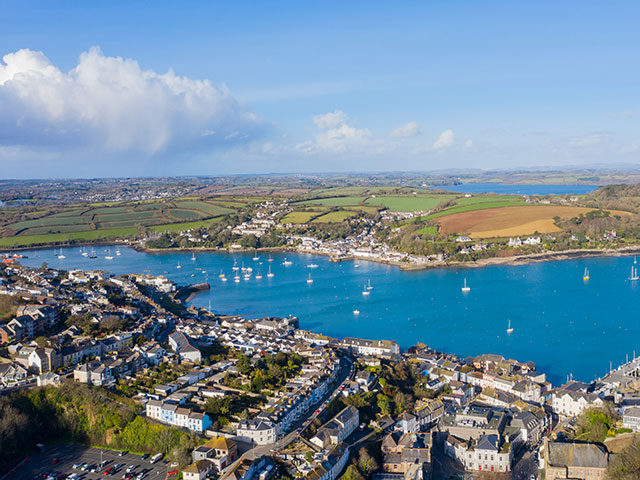 Combining opportunities to discover the cultural highlights of Belfast and the beauty of England's scenic south-west via Falmouth, this five-night escape offers everything you could want from a short, well-deserved break.
More Details
Touring Scenic British Isles

• S2131
As Borealis takes you on a journey along England's south coast, sailing west to east, you'll get to discover some of Britain's most scenic and most iconic sights. Explore the Lizard Peninsula, the Jurassic Coast and beautiful East Anglia.
More Details
As with all our Welcome Back Cruises, the dates and details are dependent on Government advice at the time of sailing.