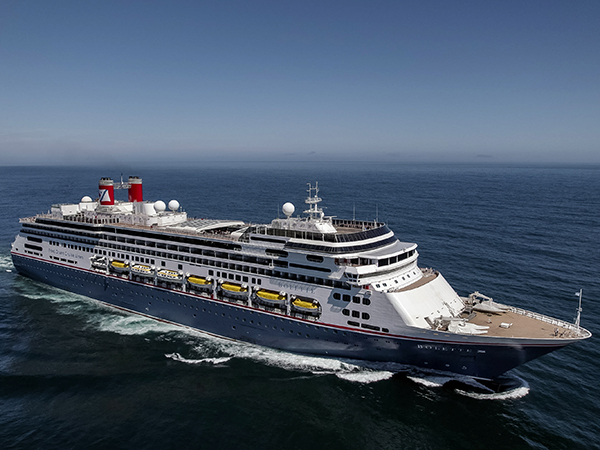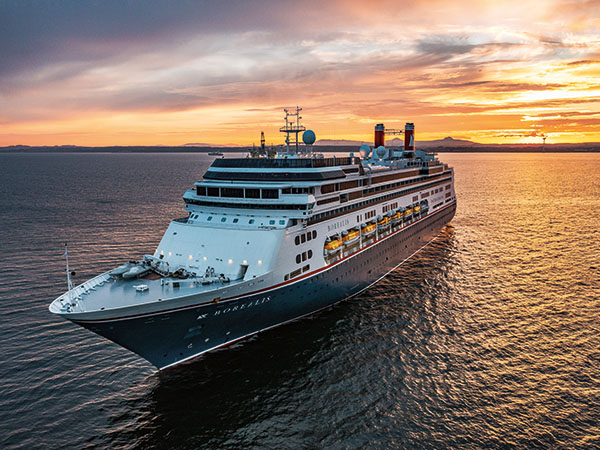 We understand how important it is for you, as a valued trade partner, to be able to step into the shoes of our guests and experience life on board.
Training forms a vital role in our ongoing commitment to our trade partners, and we are delighted to have recently appointed Michelle Tingley to the role of Brand Training Manager.

With this in mind, we would like to invite you to join us on board a choice of ship visits in 2022, where you can experience our smaller ships first hand and learn more about what makes us different with 'The Olsen Way', plus how we can help you be more successful in your own business.
We kindly ask you propose members of your team you feel will benefit most from this opportunity and be able to provide valuable feedback and information to not only your colleagues, but also your cruise customers.
When can I visit?
Bolette
Wednesday 21st September 2022 - Dover
Wednesday 12th October 2022 - Dover
Wednesday 26th October 2022 - Tilbury
Thursday 17th November 2022 - Tilbury
Balmoral
Saturday 10th December 2022 - Portsmouth
Borealis
Monday 5th September 2022 - Liverpool
What will the day look like?
0900 hrs
Welcome! Arrive at cruise terminal for visitor health screening and check-in. Please arrive no later than 0930hrs to allow us time for covid testing and health screening.
(Passports / photo ID required, plus proof of full vaccination)
1015 hrs
Board your ship, with your Fred. Olsen colleagues, to learn more about the purpose of the visit whilst enjoying fresh tea, coffee and delicious breakfast pastries.
1045 hrs
The Fred. Olsen team will accompany you on a full tour of the ship – areas such as main and specialty restaurants, bars and lounges, plus a range of different cabins – and you will have the pleasure of meeting some of our lovely on board team who will talk you through their roles, and answer any questions you might have.
1230 hrs
If the pastries weren't quite enough, you will then enjoy a three course lunch in one of our main dining venues.
1400 hrs
Join members of our Sales team in the Auditorium for a fun and interactive presentation where you will have time to ask any questions about the Fred. Olsen way of cruising. You might even get to enjoy a handmade chocolate or two!
1500hrs to 1530hrs
Sadly, all good things must come to an end; this is the time where you will need to say goodbye and leave the ship – but we really do hope to welcome you back at some point again in the future! (we have some great agent rates available, ask our Sales Support team for more details).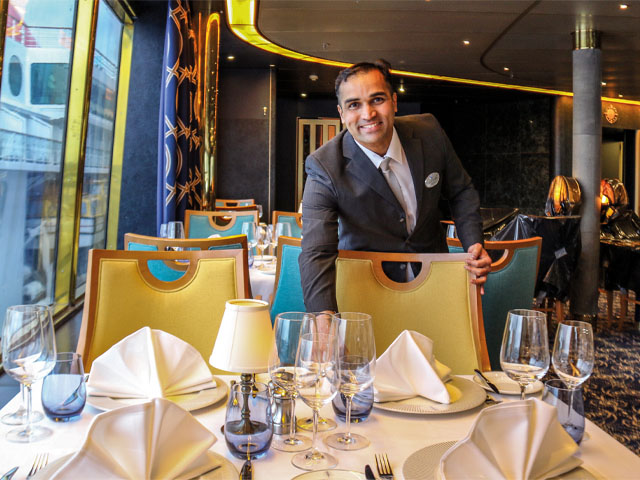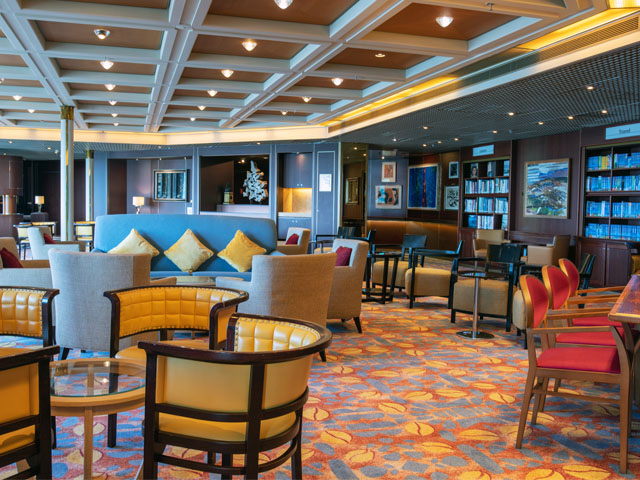 Important health and safety requirements
Vaccinations: The safety and wellbeing of our guests and crew is always our utmost priority. We have been monitoring national and international scientific research closely and it's become clear that those who are fully vaccinated are much less likely to spread Covid-19. As a result, all guests will be required to be fully vaccinated before boarding. This means both doses of your vaccine PLUS your booster are required for ship visits and you must have received your booster dose at least seven days before your visit takes place.
Lateral flow tests: We will kindly ask you to take a Covid-19 lateral flow test when you arrive at the port. You will be guided to a specific waiting area where a test kit will be provided to you, and your test result will be verified by our Fred. Olsen escorts. If your test result is positive, we will escort you out of dedicated waiting area and you will be unable to take part in the ship visit; we will do our best to get you onto the next available ship visit. This way you can be more confident that you are safe to board the vessel.
With this in mind, we recommend you continue testing if possible, leading up to the date of your ship visit.
How to apply
Apply for your place today by completing the form below. A maximum of four attendees per branch/agency is permitted per ship visit, please complete a seperate form for each attendee.
Once this form has been completed and your registration has been sucessful, you will receive an email confirming your place on the requested date. If your registration has not been successful, you will be waitlisted for a place - this will also be confirmed to you by email.
Please note, we're unable to hold any places until this form has been completed.