Fred. Olsen Cruise Lines were proud and honoured to work alongside The Royal British Legion and Arena Travel for this very special D-Day 75 Voyage of Remembrance, which departed from Dover on Sunday 2nd June 2019.
Sailing on board Boudicca, up to 300 D-Day veterans, accompanied by their carers, visited ports on both sides of the English Channel for a series of commemorative events. The 'Voyage of Remembrance' was funded by the Royal British Legion's LIBOR Grants, in conjunction with the Ministry of Defence. [ReadMoreMob]
Marking the 75th anniversary of the Normandy Landings, this journey saw the veterans head first to Dunkirk, France before calling at Poole and Portsmouth on England's south coast. Upon departure from Portsmouth, Boudicca was escorted by a Royal Navy Frigate, and four smaller Navy vessels into the Solent, where a flotilla of Royal Navy vessels and their sailors were waiting to salute the ship.
From there, Boudicca followed the same route as the brave soldiers involved in the Battle of Normandy, sailing across the English Channel to Le Havre, France, on 6th June 2019 – exactly 75 years after the D-Day landings – for what was an emotional and unforgettable day for all on board.
See below for full details of the events enjoyed as part of the 'Voyage of Remembrance'.
D-Day Voyage Itinerary - As it happened!
Dover | Sunday 2nd June
Arrived: 06.00
Departed: 21.00
For an unforgettable start to this commemorative voyage on Sunday 2nd June 2019, D-Day veterans were greeted at the Port of Dover by the Sea Cadets, local dignitaries, soldiers and members of the Armed Forces, members of the Dover British Legion and Senior Officers from Fred. Olsen Cruise Lines. The Swingtime Sweethearts also treated the veterans to fantastic live performances, as they embarked Boudicca through the architecturally stunning and historic Cruise Terminal 1, while one of Britain's best loved and most famous rock stars, Sir Rod Stewart, welcomed them on board the ship with a memorable performance too.
As Boudicca departed Dover on this special D-Day 75th Anniversary Voyage – with the iconic White Cliffs in view – tug boats escorted the ship out of the port with a celebratory water salute, for a fitting send-off.
Royal British Legion Voyage - Sunday
Dunkirk | Monday 3rd June
Arrived: 06.00
Departed: 17.00
Guests had the opportunity to enjoy a day on board the ship, relaxing and resting in preparation for the commemorative events in the days to follow, or take a shuttle bus from the cruise terminal into Dunkirk town – infamous for its war history. Veterans who took the bus journey into Dunkirk town were able to visit various war monuments, memorials and museums, recognising the battles that took place here and remember those brave men and women involved. They were also able to visit the the Operation Dynamo evacuation of over 338,000 British and French soldiers between 26th May and 4th June 1940.
Those who chose to stay on board could take advantage of the ship's facilities, the full entertainment and enrichment programme and meet with fellow veterans.
Royal British Legion Voyage - Monday
Poole | Tuesday 4th June
Arrived: 10.45
Departed: 22.30
During the day in Poole – a maiden port of call for Boudicca – the veterans enjoyed a number of events and activities on board the ship and ashore. These included a fantastic display from the Royal Navy at Poole Harbour and quayside entertainment provided by the Ministry of Defence and members of the Armed Forces, such as a military weapons and vehicle display.
Aboard Boudicca, legendary World War Two historian Peter Snow hosted a fascinating lecture and q&a for the veterans, while Royal Marines joined guests on board for lunch and to discuss D-Day and compare stories of historical and modern warfare. Once again, the veterans also enjoyed time to relax and enjoy the ship's facilities, or head into Poole to explore its historic city centre.
Royal British Legion Voyage - Tuesday
Portsmouth | Wednesday 5th June
Arrived: 05.30
Departed: 18.25
Boudicca docked in Portsmouth for a day unforgettable day of commemoration; an undoubted highlight of this incredible voyage. Signifying the importance of Portsmouth's role in the Normandy landings, this historic port city was the venue for a series of events taking place throughout the day.
The veterans on board Boudicca debarked and attended the Royal Commemorative Ceremonies at Southsea Common, alongside Her Majesty The Queen, Prince Charles and world leaders including President Trump and Theresa May. Emotional tributes, speeches, memoir readings, performances of song and poetry, and much more was enjoyed by all in attendance, before a Royal Air Force flypast and Red Arrows aerobatic display provided a fitting finale.
Upon departure from Portsmouth, Boudicca and her very special guests were escorted from the port by frigates from the Royal Navy and the Royal Canadian Navy, as well as four smaller Navy vessels, into the Solent, where a flotilla of Royal Navy vessels and their sailors saluted the ship as an iconic Spitfire flew overhead.
Royal British Legion Voyage - Wednesday
Le Havre | Thursday 6th
Arrived: 05.30
Via the same route they – alongside thousands of soldiers and comrades – followed into battle on D-Day, the veterans made the pilgrimage to Normandy for an emotional commemoration. After docking in Le Havre, they disembarked Boudicca early in the morning and visited Bayeux CWGC Cemetery for commemorative services to remember the fallen on the 75th anniversary of the D-Day landings. Hundreds of military dignitaries were in attendance, along with Theresa May, the Prince of Wales and the Duchess of Cornwall, who also met and spoke with many of the veterans.
Royal British Legion Voyage - Thursday
Le Havre | Friday 7th
Departs: 21.30
During the second day docked in Le Havre, veterans were offered the chance to visit the infamous Sword and Gold beaches and walk along the – now peaceful – stretches of golden sands where thousands of soldiers took their first steps on French shores and went bravely into battle on D-Day. Many of the veterans on board Boudicca landed at Sword or Gold beach on D-Day, and some took the opportunity – 75 years later – to retrace their steps, think back to that momentous day and remember the fallen at war memorial sites.
Those who chose to stay on board Boudicca had time to enjoy the facilities and entertainment on board the ship, swap stories and tales with their fellow veterans, or simply relax and reflect in the wake of the emotional D-Day commemorates attended in Portsmouth and Normandy.
Royal British Legion Voyage - Friday
Dover | Saturday 8th June
Arrived 21:00
While Boudicca was scheduled to return to Portsmouth on 8th June, adverse weather caused by Storm Miguel meant that the ship was diverted to Dover earlier than expected. Despite the change of itinerary, the day of on board activities planned remained the same, and veterans enjoyed celebrations marking the Queen's Birthday – including a screening of 'Trooping the Colour' in London, delicious Royal Birthday Cake and a sumptous Gala Dinner – complete with delicately made Spitfire Ice Carving.
In the evening, the veterans and guests on board were treated to a special sunset sailing into Dover, with the familiar White Cliffs providing a impressive view. Upon arrival at the Port of Dover, the veterans were welcomed home by a crowd of proud locals, who cheered and waved Union Jack flags as the fantastic Swingtime Sweethearts performed on the quayside once again.
Royal British Legion Voyage - second saturday
Dover | Sunday 9th June
After enjoying a wonderful final night on board Boudicca, the veterans disembarked the ship on the morning of 9th June to finally head home – with memories of this incredible D-Day 75 commemoration voyage to cherish – on the regional coach transfers provided.
Royal British Legion Gallery Second Sunday
An interview with veteran Ted Cordery
Among the D-Day veterans joining Boudicca for the poignant seven-night sailing is 95-year-old Ted Cordery, who was a Leading Seaman Torpedoman aboard HMS Belfast on 6th June, 1944. Speaking to Ellis Barker, Public Relations Executive at Fred. Olsen Cruise Lines, Ted reveals just how important this venture will be for the veterans sailing aboard Boudicca this June.
"It is very important," he said. "I have been over there, when it was the 60th anniversary, and it can be quite emotional. You are going back to bad times. People always say 'we were victorious, we won this and we won that', but at what cost was it won? That's what we remember. I was only 18/19, they were all 21, 22, 23. We were all volunteers drafted in. I think sometimes there's a lost nation there, for all the men that were lost.
"The trouble is I get quite emotional. I cry when I see all the cemeteries and the sites I have seen on the Belfast…the injured and the wounded. I will take that with me to the grave."
Boudicca will set sail from Dover on Sunday, 2nd June, and will travel firstly to Dunkirk, before returning to the UK for official ceremonies in Poole and Portsmouth, and then on to Le Havre, France, where the veterans will have the opportunity to attend a memorial service and return to two of the beaches that staged the D-Day battles: Sword Beach and Gold Beach.
"I hope to attend all of the ceremonies but I'm inclined to be tearful," said Ted. "We started opening fire at 6 o'clock. I have got vivid memories from those days."
While Ted was a Leading Seaman Torpedoman, it was not uncommon for those on board to be called upon to assist with other duties, and Ted had been involved in helping get injured comrades back onto HMS Belfast.
"When I lifted those men up from the stretchers…when they came aboard, the amount of injuries I saw, they were absolutely horrific. I used to bring them up crying. What I saw was how those poor men suffered. The pain from all of the injuries they had.
"People ask how you do it. You go out there, you go into service and you do as you are told. That's how you do it."
Ted will be travelling down to Dover with his wife and carer, Glynis, from their home in Oxfordshire, and said the pair were counting down the days until June 2nd.
"I'm looking forward to it, and Glynis is looking forward to it as well. I'm sure it will be a success.
"I have been on big ships, little ships, mine sweepers. I'm looking forward to it very much. I'm watching the days go by and seeing what events are organised, and for on board.
"It will be quite emotional to go back to the beaches and the memories. I'm grateful to the Royal British Legion for including me in it. I could have missed it.
"If everybody is looking forward to it as much as I am, you will have a very happy ship."
Interview with Declan Treanor, Arena Travel
Fred. Olsen Cruise Lines is proud to be involved in the momentous D-Day 75 Voyage of Remembrance, setting sail from Dover on 2nd June 2019, in a ship charter orchestrated by the Royal British Legion and Arena Travel. Our classic ship Boudicca will provide a home-from-home for up to 300 veterans, each with a partner, relative or carer, as they return to the very beaches in Normandy on which the D-Day landings took place on 6th June 1944. Here, Declan Treanor, Chairman of Suffolk-based Arena Travel, explains how this extraordinary voyage came about, and why Fred. Olsen Cruise Lines is the perfect partner.
How long has the D-Day 75 Voyage of Remembrance been in the making, and how did the partnership between Arena Travel and the Royal British Legion begin?
We were initially asked by the Royal British Legion to look into substantial accommodation for veterans last June. We already had hotels booked in Caan and Staffordshire to cater for veterans going to France and in the UK at the National Memorial Arboretum, but it quickly became apparent that this was going to be a much bigger event than hotels alone could cope with. Our aim was to allow as many veterans as possible who wished to return to France to do so, provided they are fit enough to travel.
How did the concept of transporting the veterans via cruise ship come about?
Suitable hotel space was not available in one hotel, or even in the same town. We brainstormed and came up with the idea of using a ship. Ferry passenger ships would not have sufficient accommodation and facilities to cater for the numbers expected, hence a cruise ship emerged as a good solution.
All of us at Fred. Olsen Cruise Lines are so proud to be involved in this momentous D-Day 75 Voyage of Remembrance. What was it about our brand that stood out to you for this sailing?
Arena Travel have worked with Fred. Olsen Cruise Lines over many years on big and small projects, although never one of this scale before. We have always found Fred. Olsen to be very easy to work with, flexible and genuinely open to suggestions. We are also near neighbours in Ipswich. Taking all of this into account, Fred. Olsen were our first and obvious choice. In the intervening time this been proved absolutely the right decision. The team at Arena Travel feel immensely privileged to work with Fred. Olsen on this historic commemorative Voyage of Remembrance, and we know that this feeling is reciprocated. We work well together and will do everything in our joint power to give the veterans a voyage to remember.
What kind of response have you had from the veterans who will be joining the voyage?
Arena Travel know a lot of the veterans from previous tours over the last four years, all of which have been funded by fines imposed on banks as a result of the LIBOR scandal. This means that neither the veterans, nor their carers, have had to pay to join the Voyage of Remembrance. The veterans are very pleased at being given the opportunity to travel with so many comrades to this momentous commemoration. They are excited at the prospect, but are also very conscious that they are the lucky ones who returned, so have very mixed emotions.
Could you talk us through the process? How were the veterans notified of the voyage, and what did they have to do to apply?
Press releases were sent to the media by the Ministry of Defence, the Royal British Legion and Fred. Olsen Cruise Lines, which led to good press, TV and radio coverage.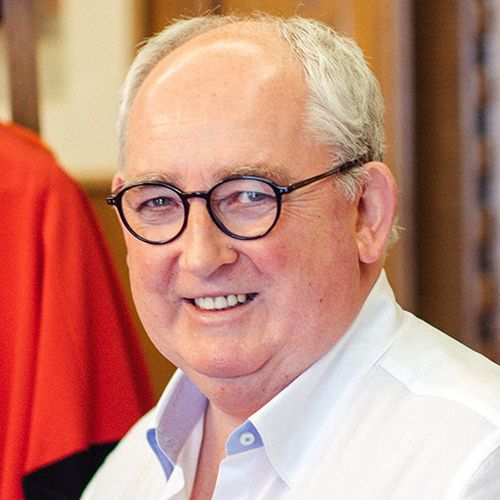 In addition, Arena Travel notified all veterans who had travelled before. The Royal British Legion and Arena Travel also took part in a large number of regional radio interviews to get the message out as far as possible. Veterans had to have been involved in the D-Day Campaign either in the UK or France in order to qualify. This information is known to them and can easily be confirmed through their service record. Any veterans who had travelled with us to Normandy previously had already been verified as qualifying to travel. They were then sent quite detailed application forms and each one was telephoned once the application forms were received.
The aim is to get as many veterans to Normandy as possible, but we also need to ensure that they are fit enough to take on the voyage and that we can get them there and back home safely. Any veterans who had severe mobility issues or could not manage a week got home visits from the Welfare team at the Royal British Legion. If it was agreed that the voyage would be too arduous for them they were offered an alternative shorter trip to Normandy or to be able to go to the commemoration at National Memorial Arboretum. It has been a long process but it is wonderful that so many are able to travel over to Normandy, and many for the first time.
How does it feel knowing that Arena Travel has been integral to providing this opportunity to the veterans?
Arena Travel has been working with the Royal British Legion since 2013, and we are very proud to be their sole provider of adult Remembrance Tours. The LIBOR-fine-funded veteran tours have been running since 2015 and it has been an absolute honour to be involved with them. Most of our team have travelled as tour managers on these tours and have been moved by our involvement with the veterans. To be able to be with these men, share their stories and just listen when they are remembering fallen colleagues is a privilege. Many of them keep in touch and their families let us know if they pass away.
We know that this voyage will be just as poignant, if not even more so, and to be able to play a part in offering this opportunity is a tremendous honour. We look forward to welcoming them all aboard Boudicca in Dover on 2nd June.