Believed to have been founded in the early 13th century, Hoorn quickly became one of the Netherlands' most important harbour towns, serving as a link to the Baltic and Flanders regions. However it wasn't until the prosperous times of the Dutch 'Golden Age' that Hoorn really began to thrive as the centre of the Netherlands' international trade industry.
Aided by its new-found wealth, Hoorn grew quickly and significantly throughout the 17th century into the enchanting city that's such a delight to explore today. Many of the beautiful buildings, statues and pretty squares constructed during the 'Golden Age' still exist and have been preserved over the years to retain the city's charm and lavish style.
The historic old centre in particular is a must-explore, showcasing quintessential Dutch architecture typical of the 'Golden Age' era. Among the highlights are the former Statencollege from 1632, which today houses a collection of 16th to 18th century paintings and a number of other exhibits; the statues and tall houses of Rode Steen square; the 16th century Hoofdtoren tower, which overlooks the busy harbour; and Oosterkerk church, built circa 1519. Visiting the West Fries Museum, with its richly-adoned facade, is highly recommended for an interesting, in-depth insight into the influence the 'Golden Age' had in Hoorn.
As well an abundance of historic sights and attractions, Hoorn also offers plenty of places to indulge in some shopping or sample the local culture. Intertwined with the city's centuries-old structures are a number of trendy boutiques and shops, vibrant markets, theatres and galleries. The old town of Edam – world-renowned for its cheese production – is also just a short journey from Hoorn.
Cruises to Hoorn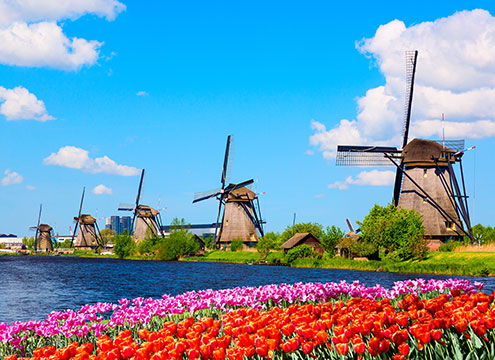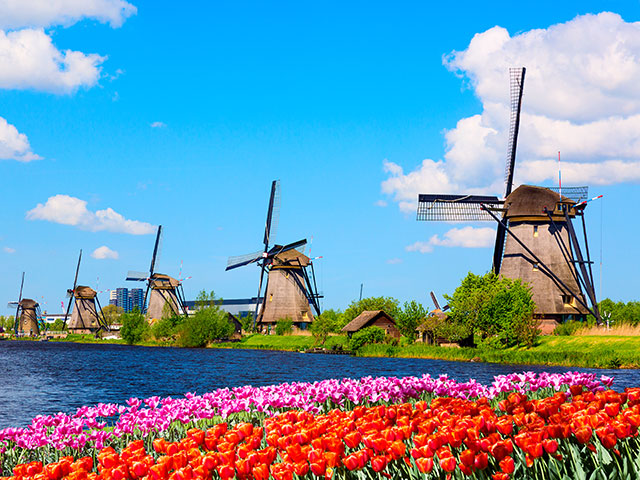 Floral Holland in the Spring
• R2101
Amsterdam
Brabant
Thu 08 Apr 2021
9 nights
Delight in the seasonal splendour of Dutch towns, cities and gardens – with iconic tulips the star of the show – on this enriching spring break.
Uncover tales of the Netherlands' Golden Age in Hoorn; learn of life in bygone eras at Arnhem's Open Air Museum; and tour to Maxfeldt Historical Gardens from Kampen.
Enjoy a taste of modern Holland in energetic Rotterdam and explore Dordrecht's historic centre, before returning to Amsterdam for a tour to the iconic Keukenhof Tulips Gardens.
Sorry, this cruise has been cancelled.