Experience a relaxing journey along the picturesque Ijssel River as your river ship sails between two of the Netherlands' oldest Hanseatic cities, Kampen and Deventer. Gliding along this winding section of the Ijssel is sure to be memorable, with views of the beautiful city of Zwolle, a string of pretty villages and towns, and the gorgeous countryside scenery of the Gelderland and Overijssel provinces to enjoy as relax on board.
Cruises to Cruising on Ijssel River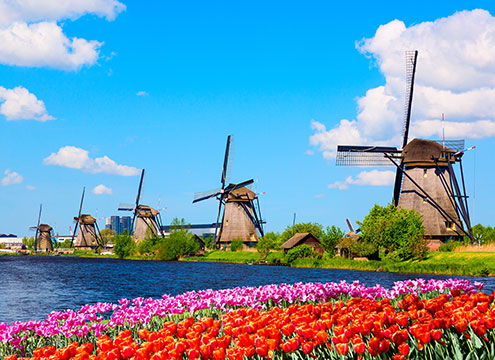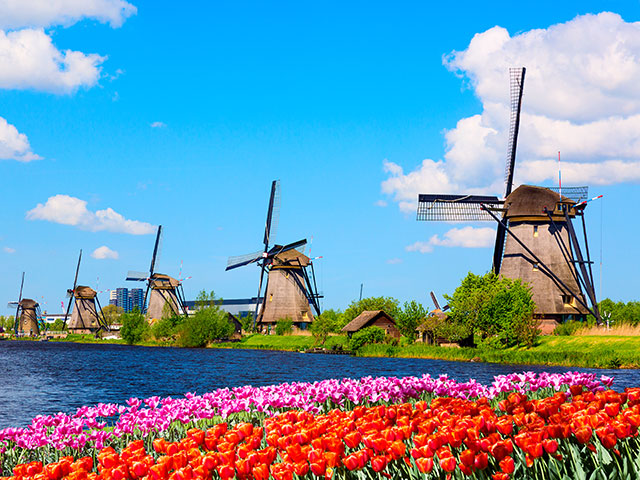 Floral Holland in the Spring
• R2101
Amsterdam
Brabant
Thu 08 Apr 2021
9 nights
Delight in the seasonal splendour of Dutch towns, cities and gardens – with iconic tulips the star of the show – on this enriching spring break.
Uncover tales of the Netherlands' Golden Age in Hoorn; learn of life in bygone eras at Arnhem's Open Air Museum; and tour to Maxfeldt Historical Gardens from Kampen.
Enjoy a taste of modern Holland in energetic Rotterdam and explore Dordrecht's historic centre, before returning to Amsterdam for a tour to the iconic Keukenhof Tulips Gardens.
Sorry, this cruise has been cancelled.