This section of the stunning Lower Danube presents mile-upon-mile of breathtaking scenery. Here the Danube slices through the picturesque landscapes of Eastern Europe, forming part of the border Romania and Bulgaria before flowing into the Danube Delta and the Black Sea.
With views of flora-rich floodplains, dense forests, pretty islands and an array of charming towns and cities to enjoy from aboard your river boat, sailing along the Lower Danube is always an absorbing river cruise experience.
Cruises to Cruising Lower Danube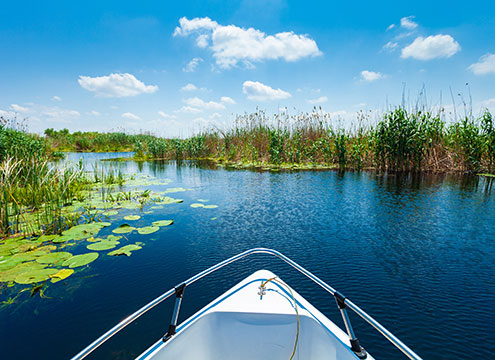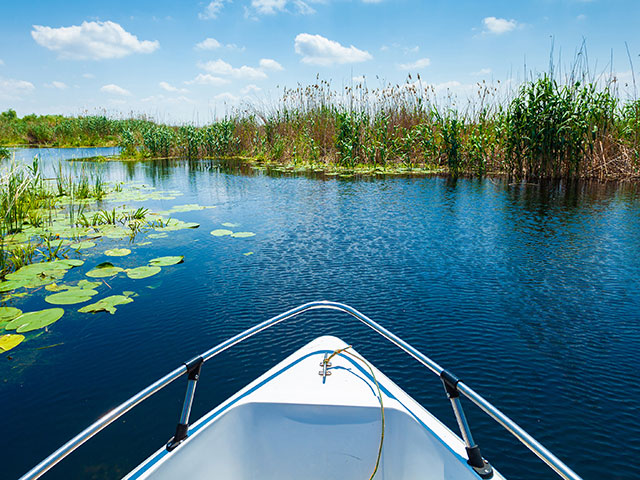 Eastern European Discovery to the Danube Delta
• R2122
Budapest
Brabant
Mon 04 Oct 2021
14 nights
Embark on an epic voyage across Europe, sailing to the Danube Delta and back via diverse destinations and regions of spectacular beauty in five countries.
Enjoy Serbian tradition, cuisine and culture in Belgrade and Novi Sad; cruise the astonishing Iron Gates gorge; and uncover the gems of Ruse, Bulgaria's 'Little Vienna'.
Take a boat tour safari of the breathtaking Danube Delta; visit Vukovar in Croatia; and in Hungary, learn of Kalocsa's 'red gold' before revelling in the delights of Budapest.
Sorry, this cruise has been cancelled.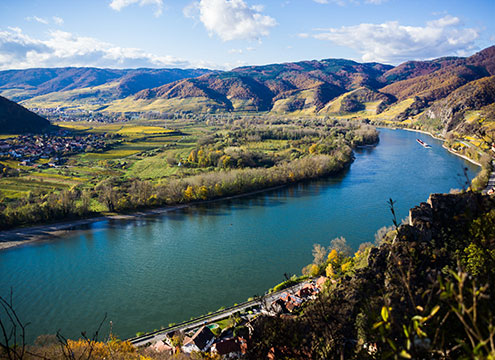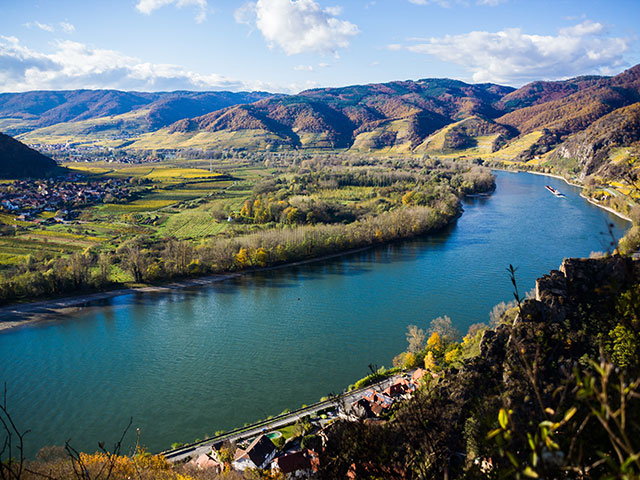 The Complete Danube
• R212223
Budapest
Brabant
Mon 04 Oct 2021
21 nights
Embark on an epic exploration of the complete Danube and immerse yourself in the beauty, history and cultures of inspirational regions and destinations in eight different countries.
Enjoy a traditional Serbian folklore show in Belgrade; uncover Ruse's Bulgarian delights; sail the extraordinary Iron Gates gorge; and explore the Danube Delta, Romania's natural wonderland.
On the return journey, highlights include chances to see Budapest's iconic attractions; witness the scenic splendour of the Wachau Valley; and engage with Vienna's legendary musical heritage.
Sorry, this cruise has been cancelled.