Cruising Across Ijsselmeer
Between stops at the iconic Dutch capital of Amsterdam and the historic city of Hoorn, experience a cruise across the shallow waters of the Ijsselmeer – the largest lake in the Netherlands and Western Europe.
This 1328 square-mile artificial lake was created in 1932, when the impressive 32 Kilometre-long Afsluitdijk dam was built to close off the southern part of the former Zuiderzee bay from the Waddenzee and North Sea. A freshwater lake, the Ijsselmeer is fed by several rivers including the Amstel, Rhine and Ijssel – which the lake is named after – and is popular for fishing and various watersports. Look out for the typically Dutch flat landscapes which surround the lake as you sail across.
Cruises to Cruising Across Ijsselmeer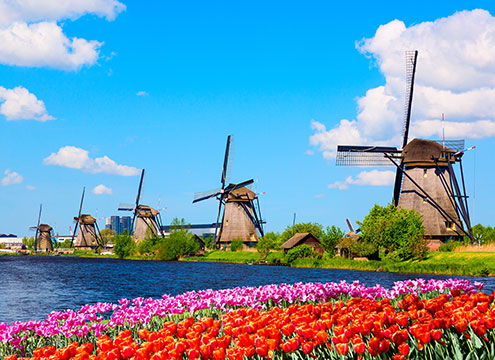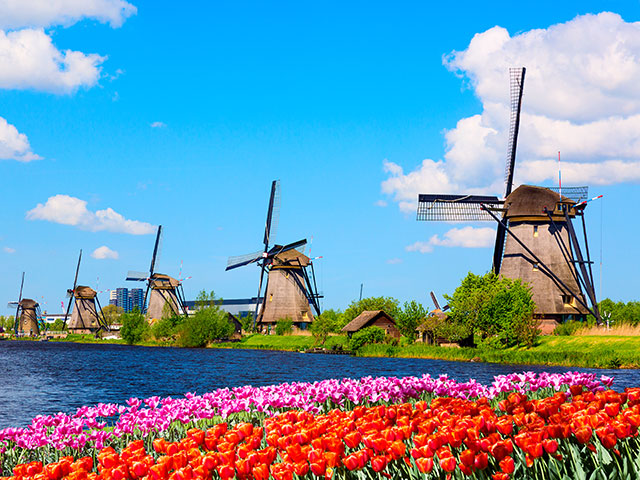 Floral Holland in the Spring
• R2101
Amsterdam
Brabant
Thu 08 Apr 2021
9 nights
Delight in the seasonal splendour of Dutch towns, cities and gardens – with iconic tulips the star of the show – on this enriching spring break.
Uncover tales of the Netherlands' Golden Age in Hoorn; learn of life in bygone eras at Arnhem's Open Air Museum; and tour to Maxfeldt Historical Gardens from Kampen.
Enjoy a taste of modern Holland in energetic Rotterdam and explore Dordrecht's historic centre, before returning to Amsterdam for a tour to the iconic Keukenhof Tulips Gardens.
Sorry, this cruise has been cancelled.