European River Cruising with the Arts Society

Here, at award-winning Fred. Olsen Cruise Lines, we feel it is a real privilege to undertake this wonderful joint venture with The Arts Society Tours. We are delighted to offer some fantastic savings on our new Brabant River Cruising ship, with an exclusive discount available to Arts Society members.
Be a part of Fred. Olsen brand new programme of river ships cruising. Step aboard Brabant in 2019/ 2020 for an unforgettable journey along Europe's spellbinding rivers and canals. [ReadMoreMob]
With plenty of enticing sailings you'll find friendly service and a welcoming atmosphere on a ship carrying only 156 guests. There's a host of new waterways to discover, all to be enjoyed with the reassurance of Fred. Olsen's knowledge and rich sailing heritage.
All of the cruises aboard Brabant have been carefully constructed around a supporting theme, to give more meaning to each itinerary. On all of the below sailings, an expert will be on board to share their knowledge and advise on their field of interest.
Cities & Scenery of the Historic Danube
31st May 2020 | 21 nights | Sails Budapest to Regensburg | R200708
Experience the ultimate Danube adventure, sailing through beautiful and historic countries to visit remarkable cities and savour unforgettable scenic cruising through breathtaking, ever-changing landscapes.
You'll visit Belgrade for a traditional Serbian folklore show, navigate the glorious Iron Gates gorge, uncover the Bulgarian delights of Ruse and much more en route to the blissful Danube Delta, Romania's natural wonderland.
On the return journey, highlights will include chances to revel in Budapest's abundant attractions; admire the postcard-perfect Wachau Valley; and take a walking tour of pretty Passau, with its soaring towers, spectacular palaces and iconic cathedral.
Prices from:
Twin room £3,999pp
Single Room £7,698
£200 FREE On Board Spend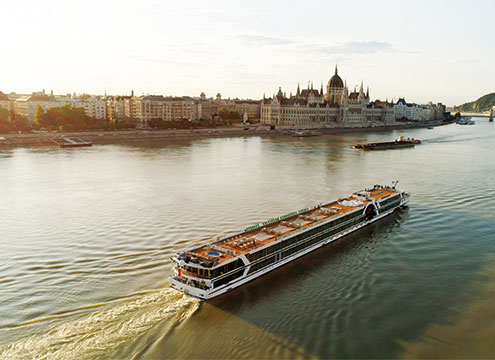 Cultural Cities of the Upper Danube
14th June 2020 | 7 nights | Sails Budapest to Regensburg | R2008
Embark on an epic journey of discovery and savour some of Europe's very best sights and highlights, from the diverse attractions of stunning destinations to the valleys and vineyards of gorgeous, unspoilt countryside.
You can revel in Vienna's majestic palaces and famous musical heritage; take in the legendary landmarks of Bratislava, such as its imposing castle and gothic-style cathedral; and succumb to the charms of Budapest.
After explorations of three glorious capitals, you'll be enchanted by Austria's breathtaking Wachau Valley; and sail on to Germany for chances to take in the churches, cathedrals and medieval sites of Passau and Regensburg on foot.
Prices from:
Twin room £1,599pp
Single Room £2,898
£70 FREE On Board Spend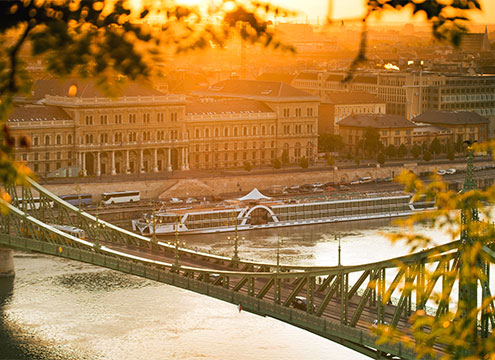 Sailing the Scenic Moselle to Luxembourg
30th August 2020 | 7 nights | Sails Colgne | R2019
Taking a rarely-sailed route through Germany all the way to Luxembourg and back, Brabant will present you with scenic, architectural delights along three difference sections of the sublime Moselle River.
You'll revel in views of the enchanting Lower Moselle Valley, visit Cochem for the fairytale-esque Reichsburg Castle, and stop at Trier en route to Luxembourg, where famous wineries and the exotic Päiperleksgaart Butterfly Gardens await you.
Your journey back includes scenic cruising of the breathtaking Middle Moselle Valley; time in medieval Bernkastel-Kues; a chance to take a cable car to Ehrenbreitstein Fortress in Koblenz; and marvel at Cologne's magnificent cathedral.
Prices from:
Twin Room £1,699pp
Single Room £3,098
£70 FREE On Board Spend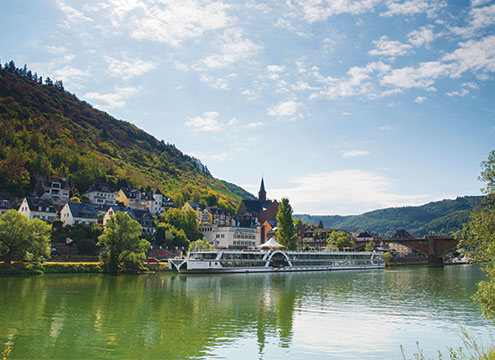 Historic Gems of Germany
27th September 2020 | 7 nights | Sails Colgne | R2023
With time ashore exploring fairytale German towns, and scenic cruising of gorgeous valleys and canals, every moment of this journey along the Rhine and Main will make for a memorable experience.
You'll sail the Middle Rhine Valley en route to Rüdesheim, renowned for its shipping and winemaking heritage; stop at Miltenberg for a treasure trove of medieval delights; and visit Würzburg, home of the spectacular Palace of Würzburg.
Then there's Bamberg, with its UNESCO-listed Old Town, and a navigation of the Main-Danube Canal, before you're afforded time to explore the remarkable historic centre of Regensburg – Germany's 'Medieval Miracle'.
Price from:
Twin Room £1,599pp
Single room £2,249
£70 FREE On Board Spend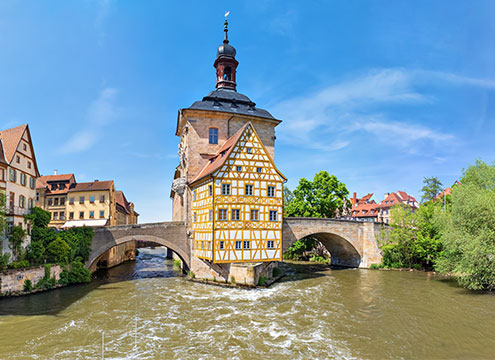 For enquiries or to order a Fred. Olsen brochure please call our
Reservations Team on 0800 0355 116, quoting the Arts Society code AFN0001
Terms & Conditions
Fares are per person, based of the lead-in twin cabin, subject to availability. Fares are capacity controlled and may change at any time. Call for latest prices. Fares shown are based on fly cruises, which include return flights from/to a London airport based on economy class as arranged by FOCL, and transfers to/from the boat. Flights will be any London airport to a relevant destination airport; this will be dependent on the airline operations. Flights may be with any scheduled airline. The airline carrier and route will not be available until approximately 10 months prior to your return date, when airline schedules are published. Please see full terms and conditions for more information. Should you wish to make your own way to join the boat; the cruise-only option is available on all Fred. Olsen river cruises and a deduction will be made to the price. You will also need to arrange your own transfers to/from the boat. E&OE.