Dutch & Belgian Waterways
The intricate system of Dutch and Belgian rivers and waterways, while covering a relatively small 'surface area', are staggering in their complexity and incredible to explore. That's why, on a Fred. Olsen river cruise, you can experience the best of them over ten days, for an unforgettable taste of their beauty and remarkable history.
From the picturesque, artificially formed Ijsselmeer Lake and the beautiful Ijssel River – which flows into the Ijsselmeer and by charming, historic cities such as Kampen and Deventer – to the pretty Lek River and the canal linking the Netherlands and Belgium, you'll sail stunning scenic routes on board Brabant.
Along the way, you have a chance to see and explore the Netherlands' most famous waterways: Amsterdam's network of iconic canals. Plus, there's an opportunity to visit the sprawling, colourful and fragrant Keukenhof tulip garden, a pilgrimage for many on a springtime visit to the 'Kingdom of the Low Countries'. Elsewhere, legendary Kinderdijk presents a postcard-worthy photo op, with its 19 UNESCO-listed windmills and glorious polder lands, while there is a contrasting mix of small gabled communities on cobbled streets such as Hoorn and Kampen; metropoles such as Rotterdam and Arnhem; and sparkling Antwerp to enchant you too.
Cruises to Dutch & Belgian Waterways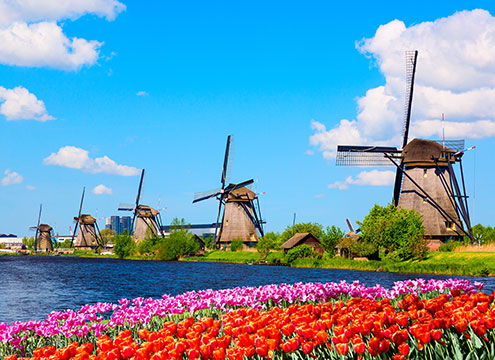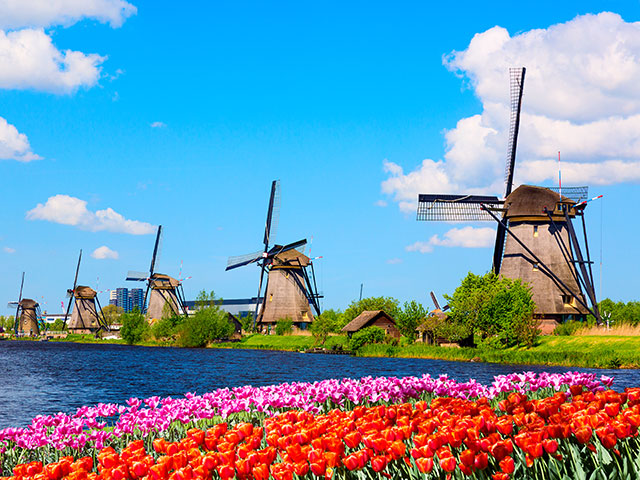 Floral Holland in the Spring
• R2101
Amsterdam
Brabant
Thu 08 Apr 2021
9 nights
Delight in the seasonal splendour of Dutch towns, cities and gardens – with iconic tulips the star of the show – on this enriching spring break.
Uncover tales of the Netherlands' Golden Age in Hoorn; learn of life in bygone eras at Arnhem's Open Air Museum; and tour to Maxfeldt Historical Gardens from Kampen.
Enjoy a taste of modern Holland in energetic Rotterdam and explore Dordrecht's historic centre, before returning to Amsterdam for a tour to the iconic Keukenhof Tulips Gardens.
Sorry, this cruise has been cancelled.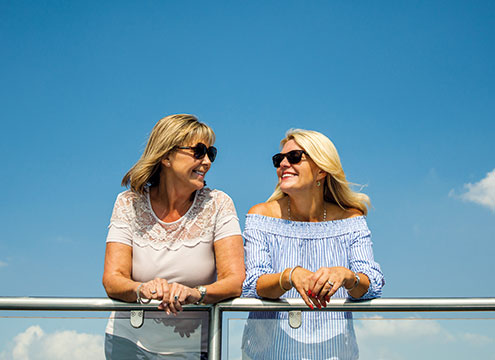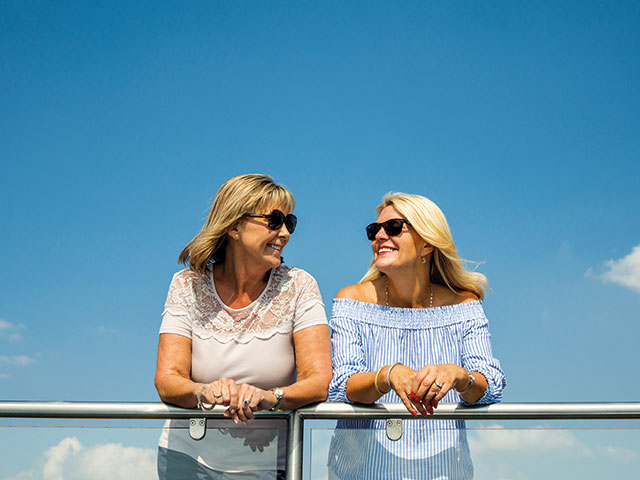 Mystery Cruise
• R2102
Amsterdam
Brabant
Sat 17 Apr 2021
7 nights
Where will Brabant sail to on this unique mystery river cruise? The only way to find out the itinerary for this memorable and rewarding adventure is to join us on board.
Whichever rivers you sail, there will be interesting and immersive destinations packed with highlights to discover and explore.
We can tell you that you'll sail from Amsterdam to Cologne, and get to enjoy all the comfort, food, entertainment and conversation on your smaller-sized ship along the way.
Sorry, this cruise has been cancelled.