Compact Belgium is striking in its many contrasts, but they all merge perfectly well together. The historic arty cities are mainly in the flat, Dutch-speaking Flanders, and entice visitors with medieval towers and market squares, dotted amongst fascinating museums and galleries; while not forgetting the importance of Flanders Fields and the testaments to atrocities of World War I. The rural and hilly, French-speaking Wallonia area boasts spectacular caves, imposing castles and deep valleys, perfect for lovers of the outdoors.
Indulgent food features hugely in this stunning country, with delicious chocolates, waffles and moules frites, all perfectly accompanied by Belgium's famous beer.
The charming, medieval city of Antwerp is Belgium's second largest, and is a popular destination for both riverboats and ocean-going ships. For many visitors, it is the combination of art, fashion and of course the world-famous diamonds that entices them in. Indeed, over 80% of the planet's rough diamonds pass through here in their lifetime! The renowned Diamond District is located near the popular 'Green Card' zoo, and provides many opportunities to purchase your own jewels.
Cruises to Belgium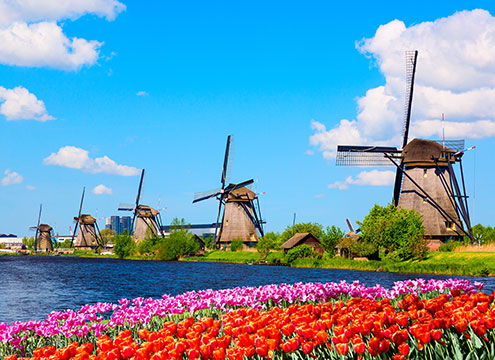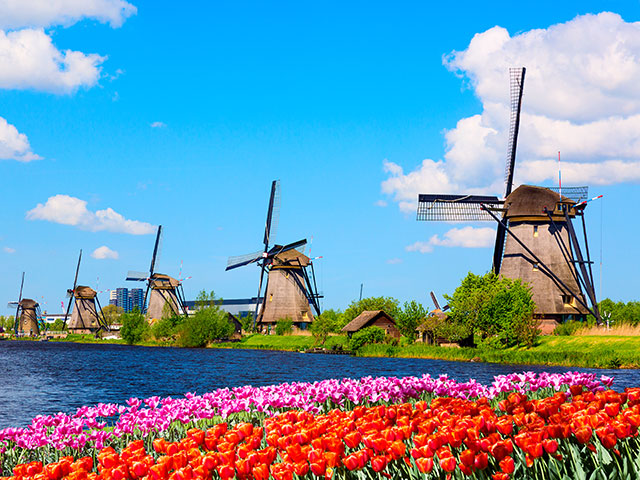 Floral Holland in the Spring
• R2101
Amsterdam
Brabant
Thu 08 Apr 2021
9 nights
Delight in the seasonal splendour of Dutch towns, cities and gardens – with iconic tulips the star of the show – on this enriching spring break.
Uncover tales of the Netherlands' Golden Age in Hoorn; learn of life in bygone eras at Arnhem's Open Air Museum; and tour to Maxfeldt Historical Gardens from Kampen.
Enjoy a taste of modern Holland in energetic Rotterdam and explore Dordrecht's historic centre, before returning to Amsterdam for a tour to the iconic Keukenhof Tulips Gardens.
Sorry, this cruise has been cancelled.