Sailing the Scenic Moselle to Luxembourg
30th August 2020
7 nights
Sails from Cologne to Cologne
Brabant
R2019
Join Brabant for this journey along three different sections of the sublime Moselle River, taking a rarely-sailed route through Germany all the way to Luxembourg and back, and you'll experience a holiday filled with scenic, architectural and cultural delights, uncovered during memorable river cruising and time ashore exploring charming towns and stunning cities.
You'll begin this inspirational cruise revelling in sensational views of the Lower Moselle Valley's gorgeous vineyards and enchanting riverbank towns, before calling at Cochem for a chance to wander the town's romantic squares and visit the fairytale-esque Reichsburg Castle. [ReadMoreMob]Several miles further along the Moselle, after a stop at Trier – Germany's oldest city, your time in Luxembourg kicks-off with a call at Remich. Take a walking tour of the 'Pearl of the Moselle' and you'll find centuries-old monuments and buildings amongst the historic streets and alleys, alongside some of the region's most famous wineries. [ReadMoreDesk]There are wine taverns serving delicious, locally produced tipples in Grevenmacher too, though you could opt to visit the exotic Päiperleksgaart Gardens here and encounter thousands of graceful butterflies, as well as chameleons, turtles and various bird species. After a short, yet rewarding time ashore in Gravenmacher, a sail back to Germany makes for a memorable afternoon of scenic cruising, sailing the picturesque Upper Moselle and through the Middle Moselle Valley's breathtaking scenes of forested countryside and storybook settlements en route.
The following day, you can take the morning to explore beautiful Bernkastel-Kues with its plethora of welcoming wine taverns and medley of historical gems, such as the 15th century Spitzhauschen and Renaissance-style Town Hall; then spend a couple of late afternoon hours in Traben Trarbach, the 'Jewel of the Central Moselle'. Then there's Koblenz, situated at the famous 'Deutsches Eck', where's you'll have a day to take in this charming city's multitude of centuries-old monuments and landmarks – including the Prussian Electoral Palace and the 13th century Alte Berg – at leisure, and ride a cable car to the mighty Ehrenbreitstein Fortress. Finally, your unforgettable week of scenic river exploration concludes on the banks of the Rhine in Cologne. Before heading home, perhaps make the most of your time to visit the city's iconic, UNESCO-listed Cathedral and marvel at its spectacular towering exterior and glorious interiors; take in the various galleries and museums; and stop-by the Altstadt District, where bustling pubs offer up a friendly atmosphere and Cologne's famous sweet ale, Kölsch.
Prices
* Prices correct as of 21:00 13/07/2020, based on the lowest available Fly Cruise fare, and on two people sharing. Please call 0800 035 5130 for live availability & prices.
* Prices correct as of 21:00 13/07/2020, based on the lowest available Fly Cruise fare, and on sole occupancy. Please call 0800 035 5130 for live availability & prices.
Tour Packages
Tour Package – R2019PK1 - (200 per person)
Port
Code
Tour name

Port:

Cochem

Tour code:

COC/3

Tour name:

Reichsburg Castle
Tour details

Port:

Grevenmacher

Tour code:

GRE/1

Tour name:

The Exotic Butterfly Garden of Grevenmacher
Tour details

Port:

Remich

Tour code:

RE/1

Tour name:

Walking through the Pearl of the Moselle
Tour details

Port:

Bernkastel-Kues

Tour code:

BEK/1

Tour name:

Scenic Moselle & Wine Tasting
Tour details

Port:

Koblenz

Tour code:

KOB/1

Tour name:

Cable Car to Ehrenbreitstein Fortress
Tour details
Individual tours will be available to book via 'My Cruises' prior to your departure. You will be notified by email once they become available.
Entertainment & Enrichment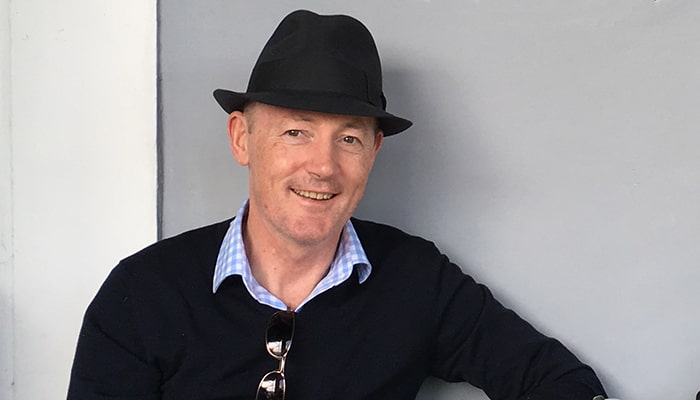 Professor Andrew Hopkins
Guest Speaker
A popular lecturer for The Arts Society, Professor Andrew Hopkins will be exploring the history and life of the cities we visit on this cruise with his richly illustrated presentations revealing how the architecture and urban planning over centuries are what give these towns their unique identities.
Andrew is an internationally recognised authority on architecture and cities, as well as museum collections and their buildings. Having worked in museums such as the Peggy Guggenheim Collection in Venice, and cultural institutions such as the Getty in Los Angeles, Andrew has a specific personal interest in museum buildings, their founders, collections and architects.
Andrew has also lectured internationally for 25 years and was previously Assistant Director of the BSR Accademia Britannica of Rome.
Alternative Dates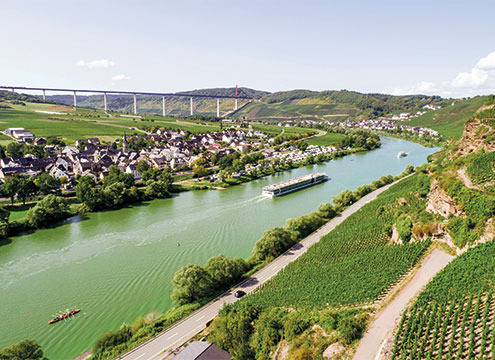 Departs: Cologne, Germany • Sun 19 Jul 2020
7 nights • Brabant • R2013
Sorry, this cruise has been cancelled.
Departs: Cologne, Germany • Sun 09 Aug 2020
7 nights • Brabant • R2016
Sorry, this cruise has been cancelled.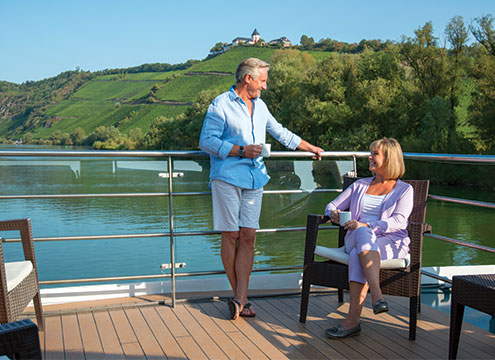 Departs: Cologne • Sun 20 Sep 2020
7 nights • Brabant • R2022
Taking a rarely-sailed route through Germany all the way to Luxembourg and back, Brabant will present you with scenic, architectural delights along three difference sections of the sublime Moselle River.
You'll revel in views of the enchanting Lower Moselle Valley, visit Cochem for the fairytale-esque Reichsburg Castle, and stop at Trier en route to Luxembourg, where famous wineries and the exotic Päiperleksgaart Butterfly Gardens await you.
Your journey back includes scenic cruising of the breathtaking Middle Moselle Valley; time in medieval Bernkastel-Kues; a chance to take a cable car to Ehrenbreitstein Fortress in Koblenz; and marvel at Cologne's magnificent cathedral.
Fly-cruise from £1,699pp
Fares Explained | What's Included?
On Our Ship
Built in 2006, this elegant and comfortable vessel is in keeping with the fleet of our ocean-going cruise ships. Brabant's bright and spacious public areas and 79 well-equipped rooms and suites, spread across four decks, provide the intimate, home-from-home feel which Fred. Olsen's guests already know and love.
Cruise ship staples such as swimming pools, a number of lounges and on-going activities are not in evidence on board, making way for a comfortable ambience and ample space in which to relax and enjoy the river cruise experience with around 150 fellow guests.
What's Included?
Comfortable en-suite accommodation with flat-screen TV, hairdryer, safe and individually controlled air conditioning

Tempting gourmet cuisine every day throughout your cruise – with 'early riser' breakfast, breakfast buffet, casual lunch, five-course à la carte dinner and late-night snacks

Complimentary tea & coffee station available 24 hours a day

Complimentary afternoon tea & coffee with sandwiches and cakes

Welcome Cocktail, Welcome Dinner and Captain's Gala Dinner

Complimentary WiFi

Complimentary bike hire (on a first come, first served basis)

Use of leisure facilities including Fitness Room and Wellness Tub

Lounge music by pianist or duo every day

All local taxes and port charges (where collectable in advance)

Flights from/to a London airport* and transfers to/from Brabant
*A limited number of flights from Manchester may also be available.
Chargeable extras
Cruise descriptions include optional, chargeable experiences that may be enjoyed independently and/or with optional Fred. Olsen Shore Tours.
Upgrade to Dining Drinks Package available as a chargeable optional extra.
Reviews
Interested in booking one of our river cruises? Why not have a look at our latest Feefo trusted reviews for cruises on Brabant and see what other guests have said about their experience.
Mr Fieldhouse
(04/11/2019)
Trusted Customer
(26/10/2019)
Trusted Customer
(25/10/2019)
Trusted Customer
(25/10/2019)
Trusted Customer
(25/10/2019)
Trusted Customer
(25/10/2019)